cafes
food
Sydney 2012
Travel
Travels
The Beauty of Glebe
Friday, June 22, 2012
Sorry to have gone missing over the past couple of days. Right after we came back from our ski trip at Snowy Mountains , we headed to Canbe...
Sorry to have gone missing over the past couple of days. Right after we came back from our ski trip at Snowy Mountains , we headed to Canberra for a 2-day trip and I can't begin to tell you how much I appreciate Sydney after visiting Canberra.
I love Sydney's quaint suburbs, complete with quirky cafes and weekend markets. Located south-west of the CBD, Glebe is one such suburb that bursts into life on weekends.
The Glebe Saturday market is a huge attraction. Its wide variety of knick knacks, eclectic clothes, accessories and vintage ware is a feast for the eyes and the main reason why visitors flock here every Saturday!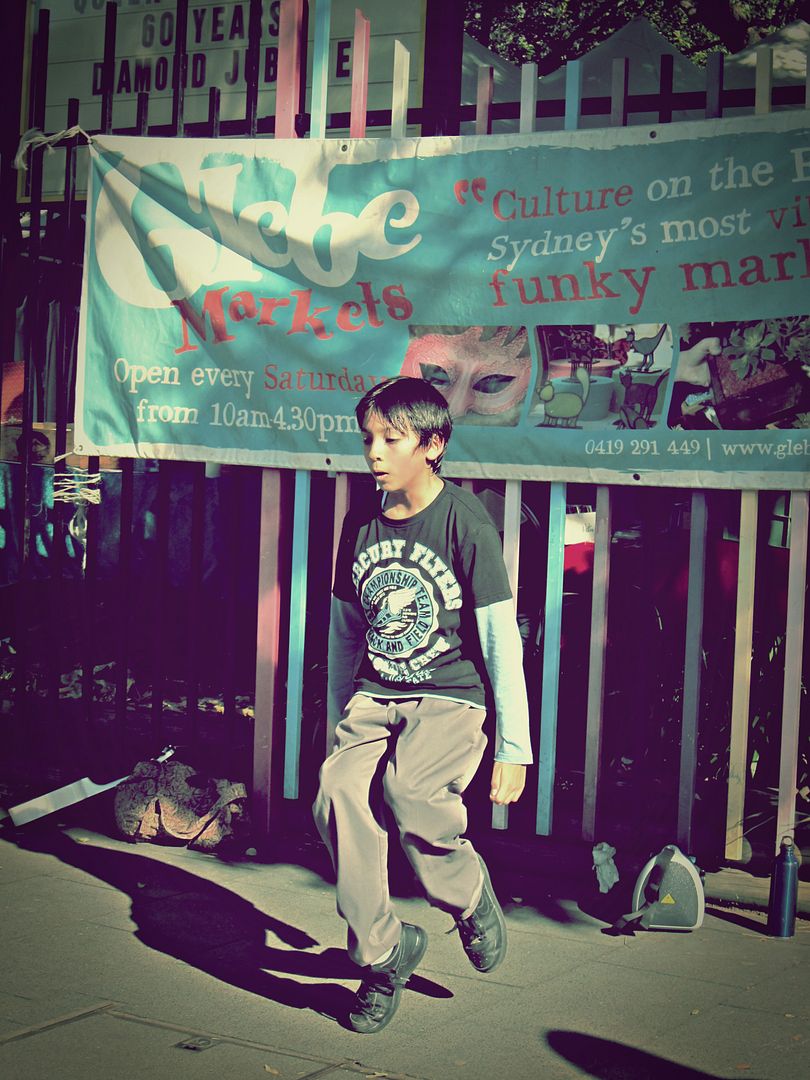 There was a cute little boy who was performing hip hop dance moves at the entrance of Glebe markets that day. He drew such a huge crowd and everyone was gushing about how talented he was!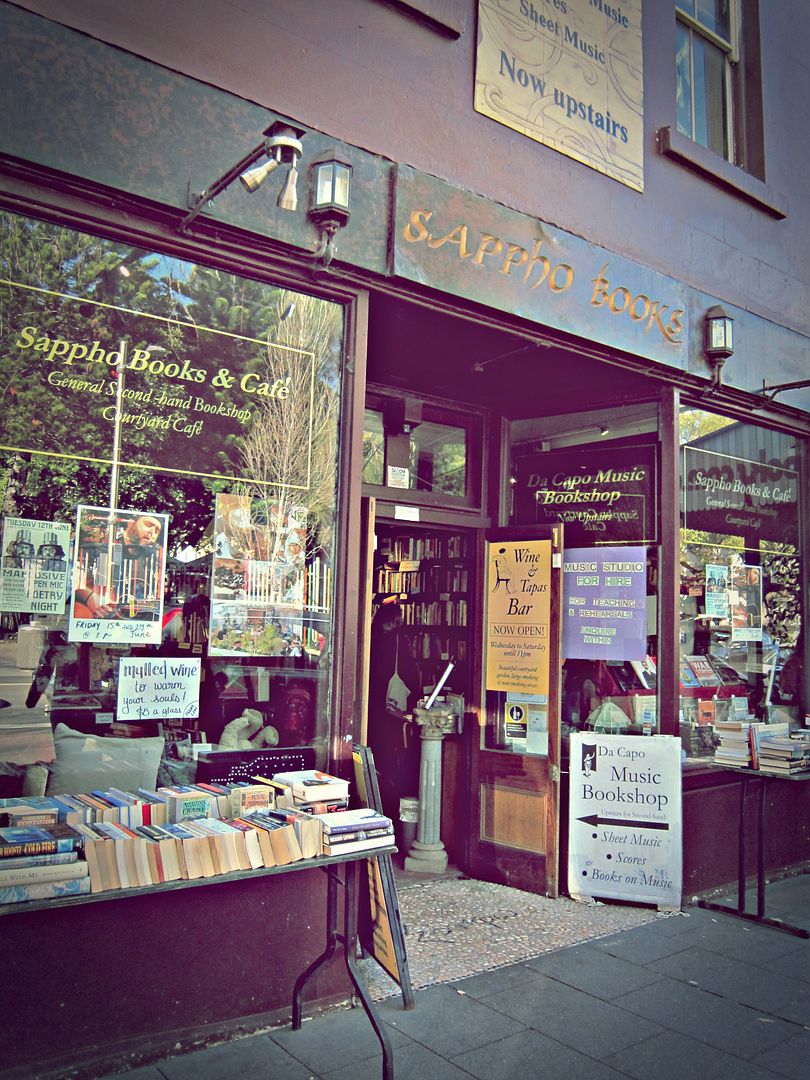 In an era where brick-and-mortar bookstores are closing down one after another, it is extremely comforting to be know that one of Sydney's best loved secondhand bookstore is located right at the heart of Glebe, across from the hustle and bustle of the Glebe markets.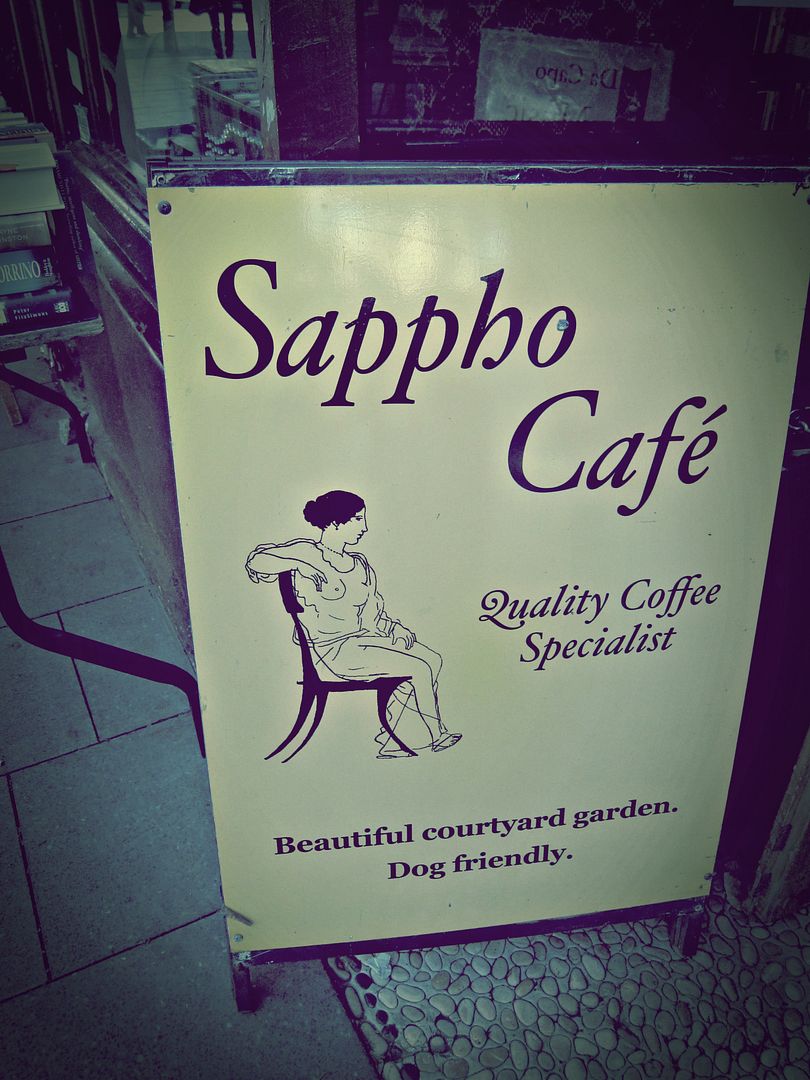 What's remarkably special about this place is the cafe tucked behind the facade of the bookstore, which will be unveiled to you in the pictures that follow.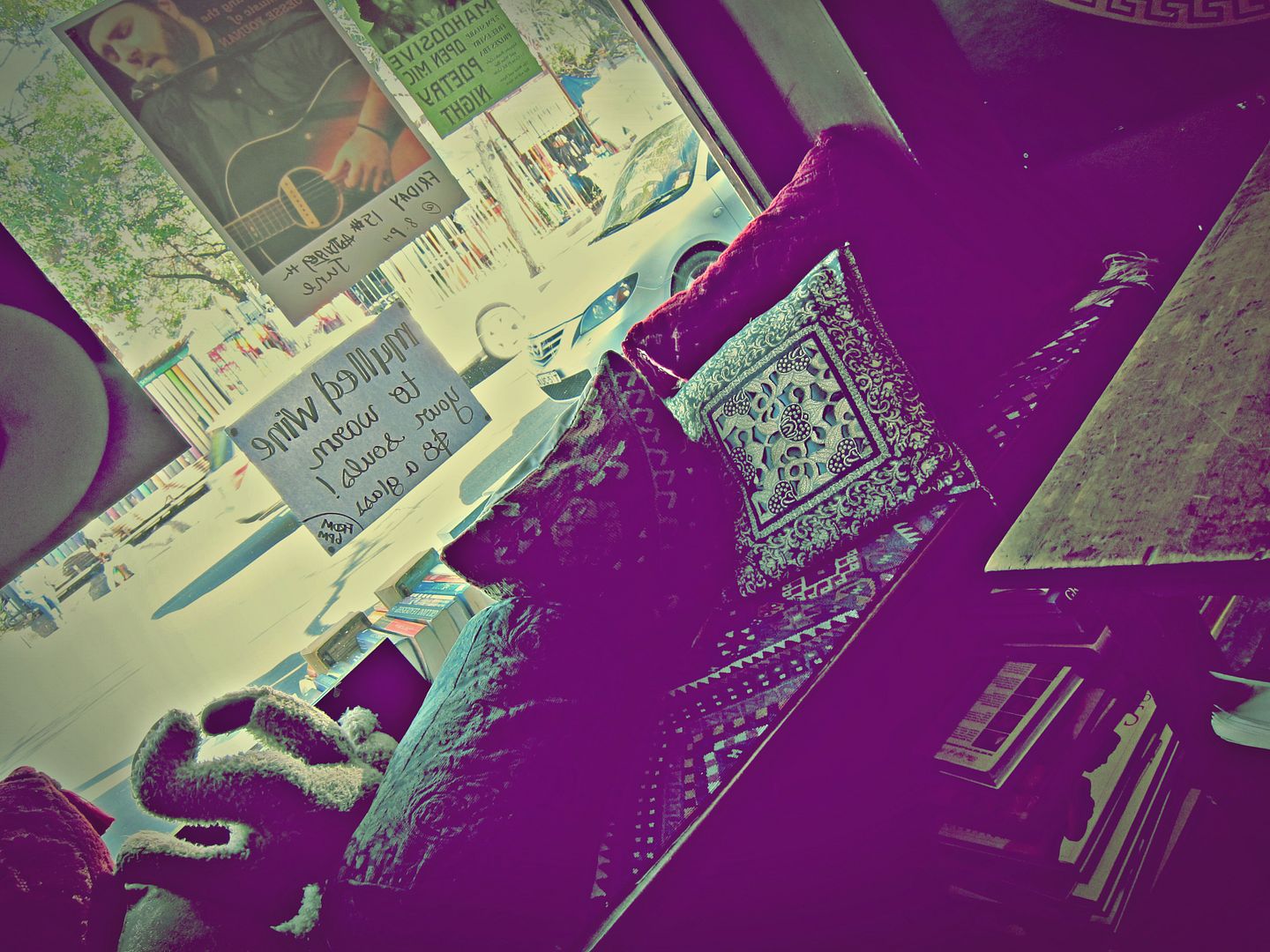 Reading by the window is a luxury these days, especially when time is hardly on our side, but the moment you step into this bookstore, time seems to come to a standstill.
It provides a quiet respite from the crowds as the smell of books permeates the air to soothe your senses.

And just when you thought that was all the bookstore had to offer, the back of the store opens up to a beautifully decorated courtyard which doubles up as a cafe.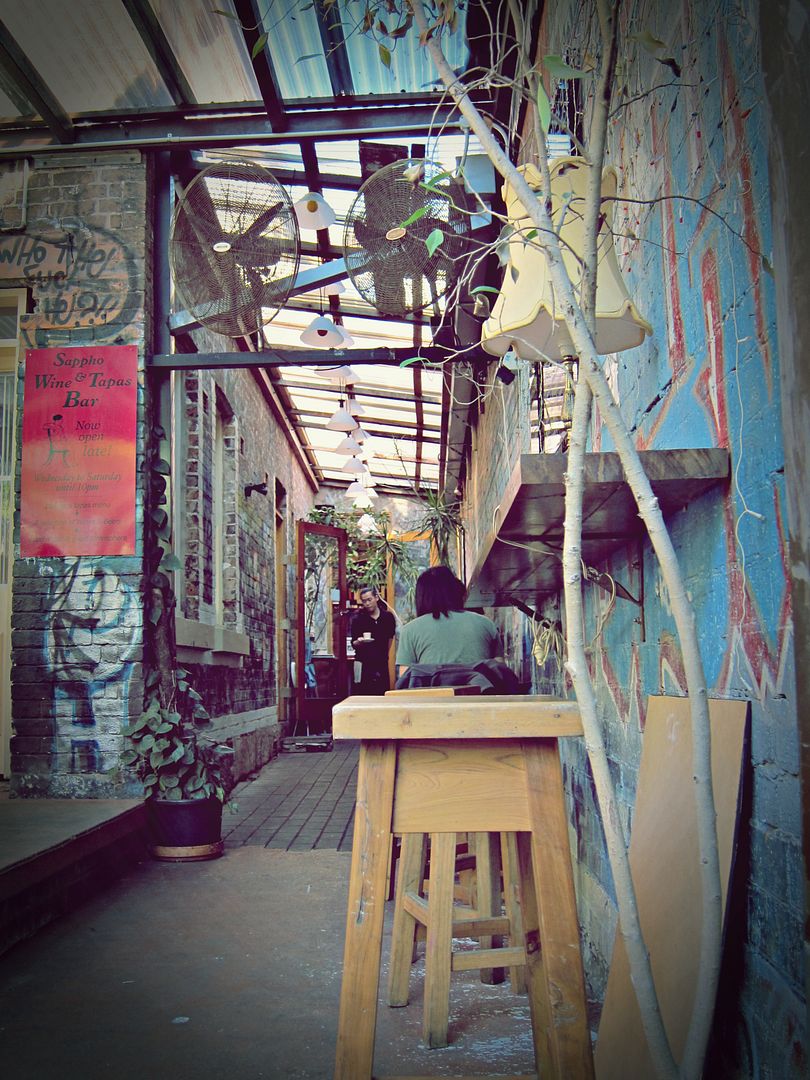 We were so glad to have uncovered this hidden gem. The graffiti walls lend an artistic yet laid-back chic vibe to the cafe, which makes it the perfect spot for brunch or tea.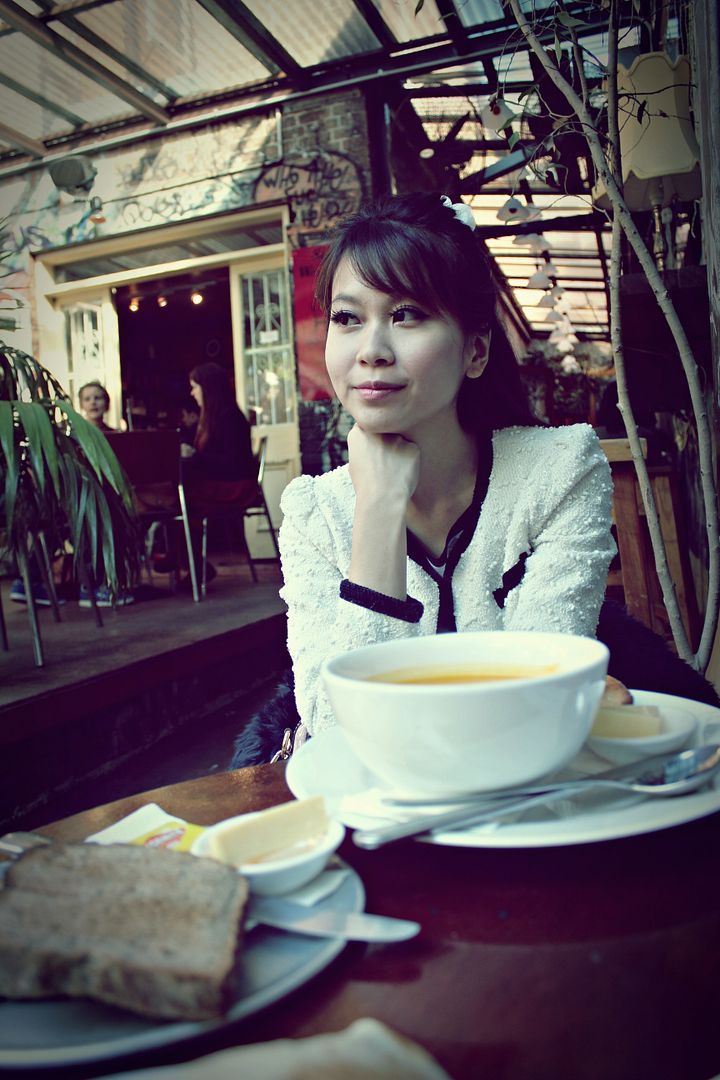 JW had the chicken wrap, which he devoured instantly.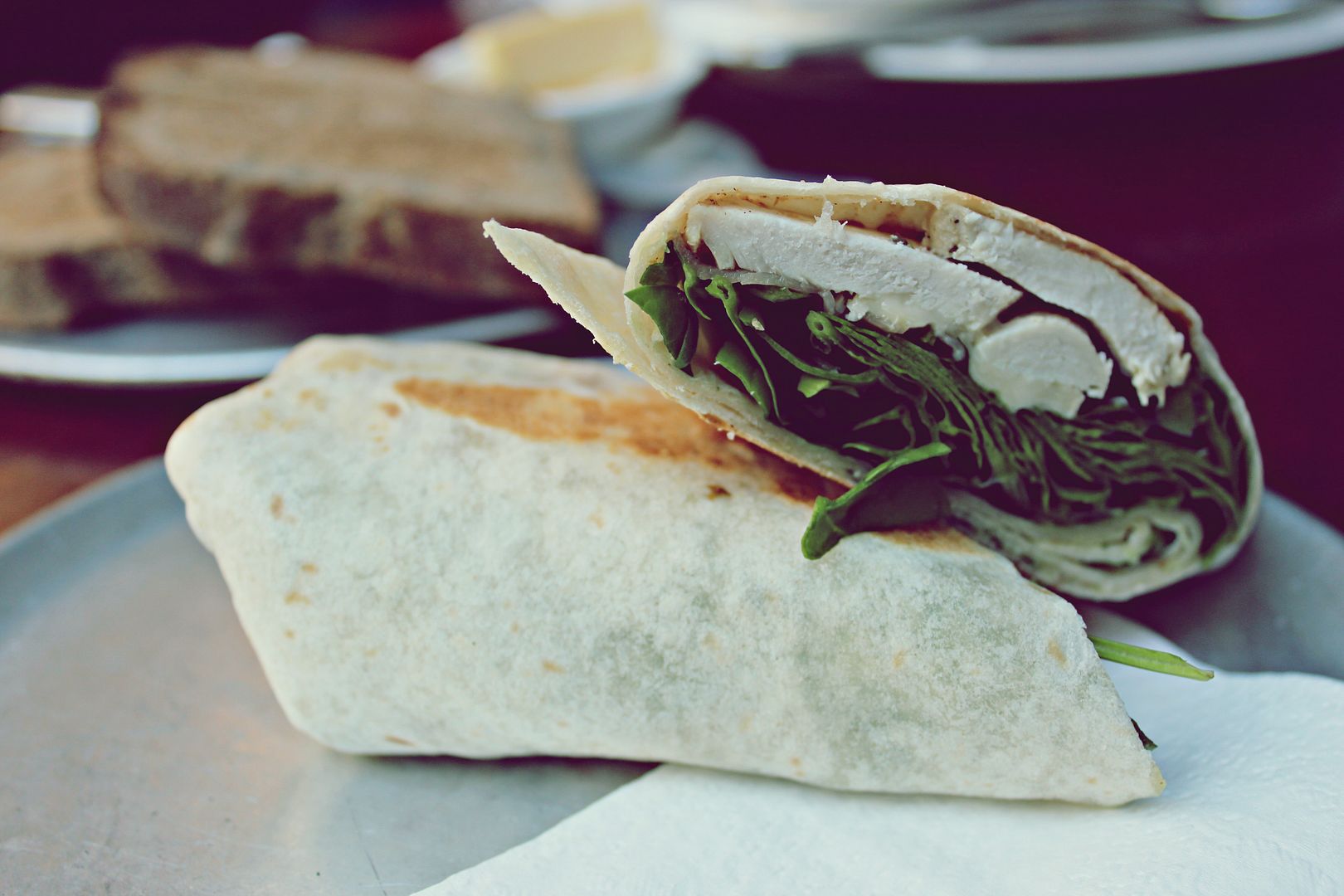 I had to have my toast with Vegemite. I've been crazy about Vegemite for a while now. It is a dark brown food spread made from yeast extract and can be eaten with bread, crackers and biscuits.
It's not commonly found in Singapore, but essentially, it tastes just like Bouvril, which I used to love when I was a kid. It has since become a staple in my kitchen. ;)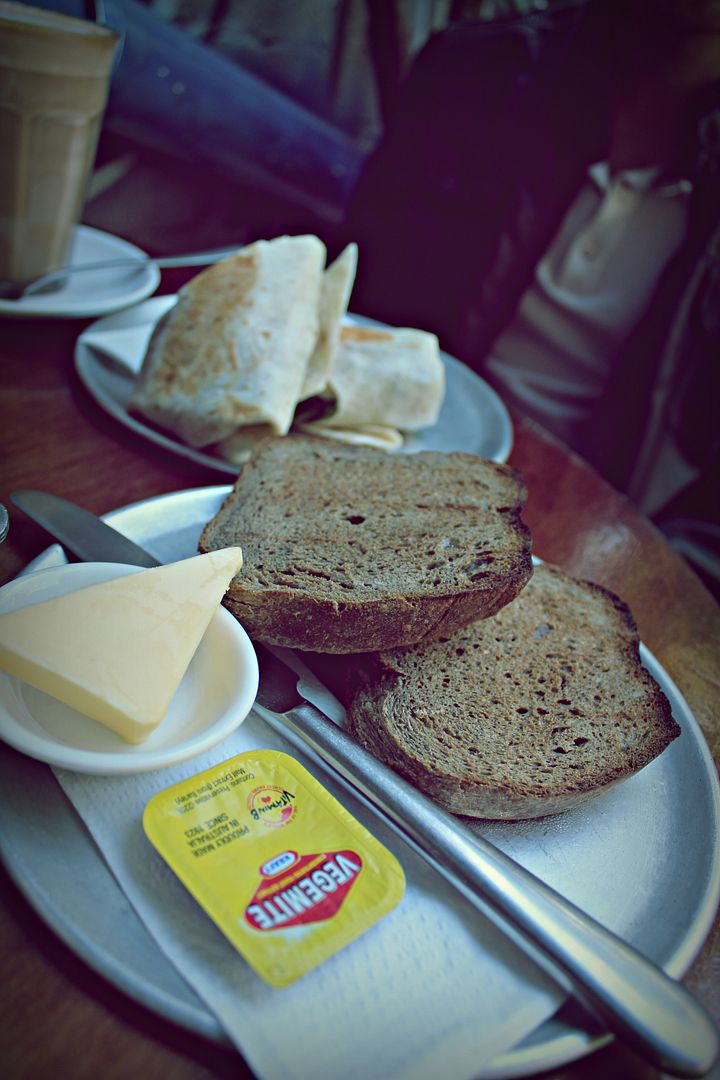 I had a pumpkin soup to top it off. You know how pumpkin soup sometimes ends up either diluted or too thick? This was creamy, flavourful and of the right consistency, with just a hint of ginger for that extra kick!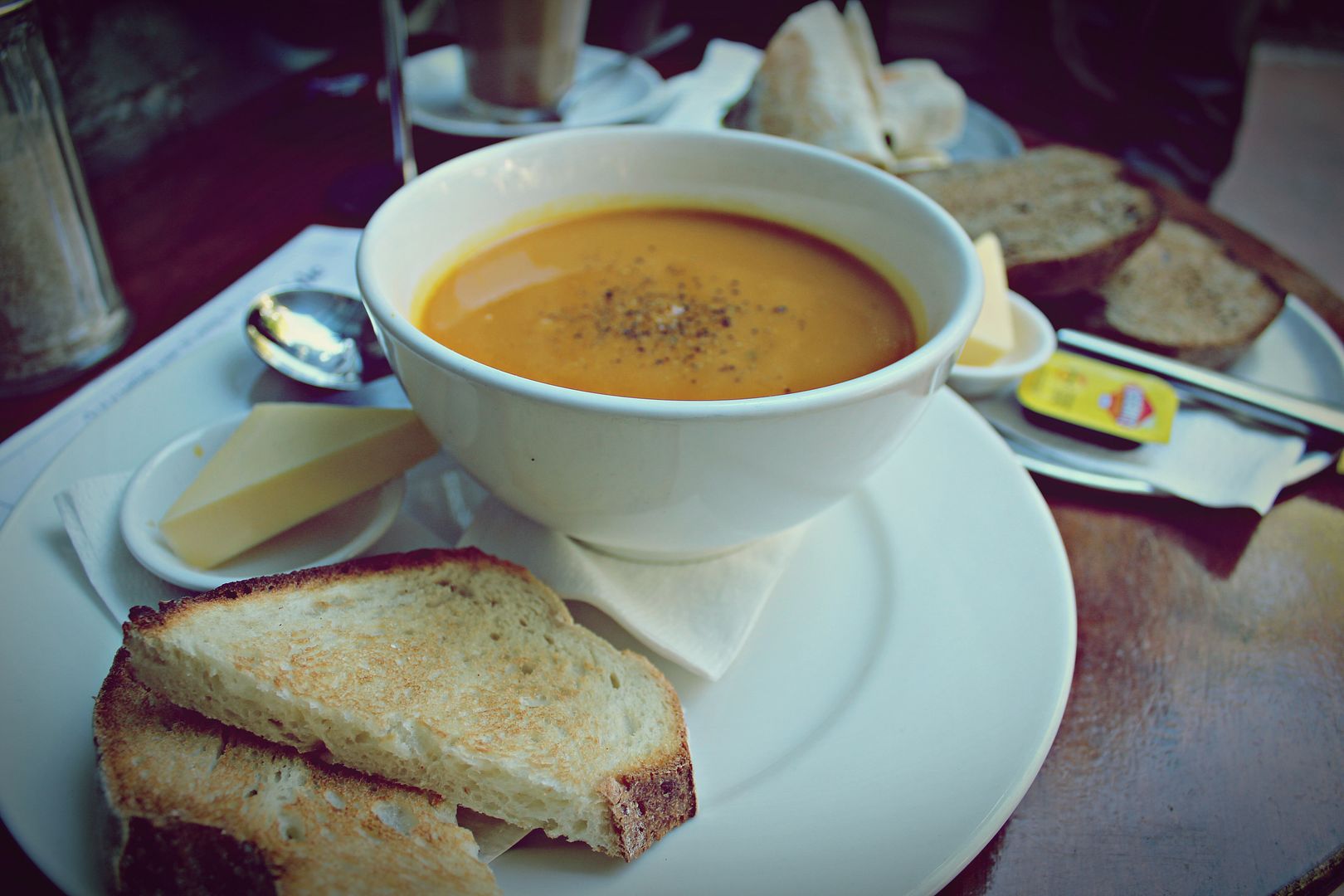 And so, yes, that pretty much sums up my idea of a perfect Saturday afternoon in Sydney! I'll be back with an outfit post next. ;) Till then, enjoy the weekend ahead!