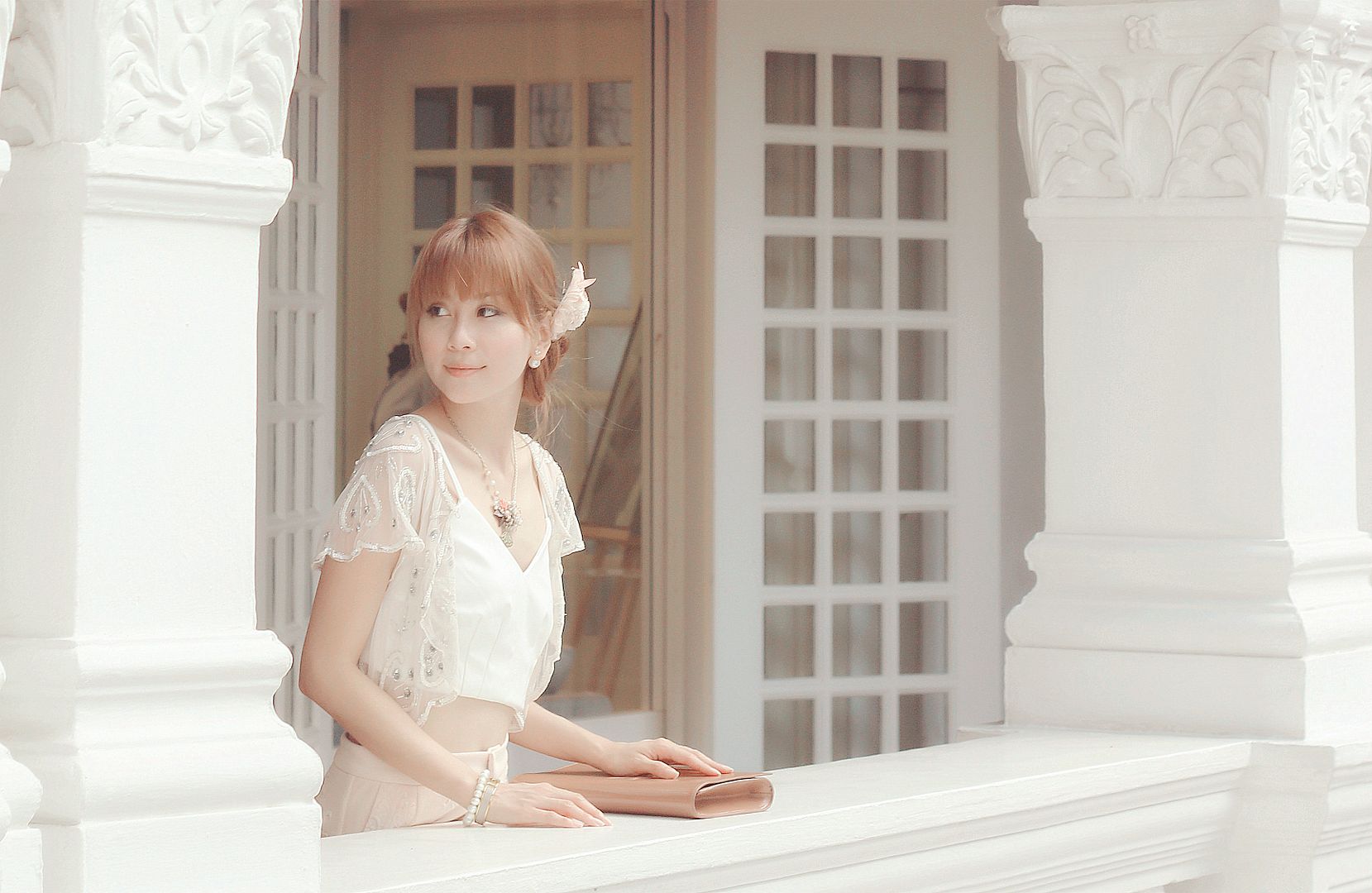 The excitement over The Great Gatsby may have died down in recent times, but my obsession with the 1920s style continues to live on. I love vintage trends, especially the glitzy beaded details, art deco jewellery and opulent headwear that are characteristic of The Great Gatsby style.
While it may be a little over the top to be clad in glamorous flapper dresses on a normal day out, you can easily jazz up your everyday wear by incorporating elements and bits and pieces of this classic style into your wardrobe. Mixing up contemporary and vintage trends also allows you to create unique looks that stand out from the crowd.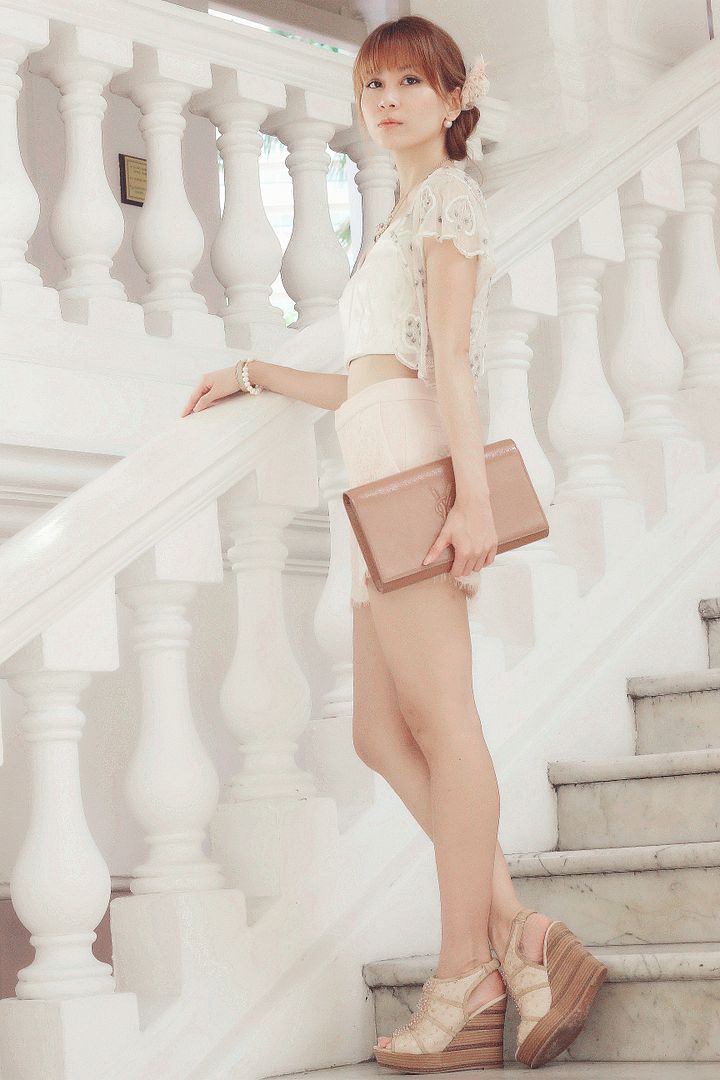 I attempted to pair the 1920s flapper style with one of the hottest trends this season, crop tops. I don't know when it started, but crop tops have since become my weekend staple. Crop tops are typically pigeon-holed into the edgy style category, especially leatherette crop tops like this one from MDScollections, which you may have seen in my previous post on Crop Tops and Prints .
As much as I love the chic, edgy vibe, there are days when I prefer a more feminine touch to my dressing and my challenge this time was to think a little out of the box with this trendy leatherette crop top by giving it a romantic twist.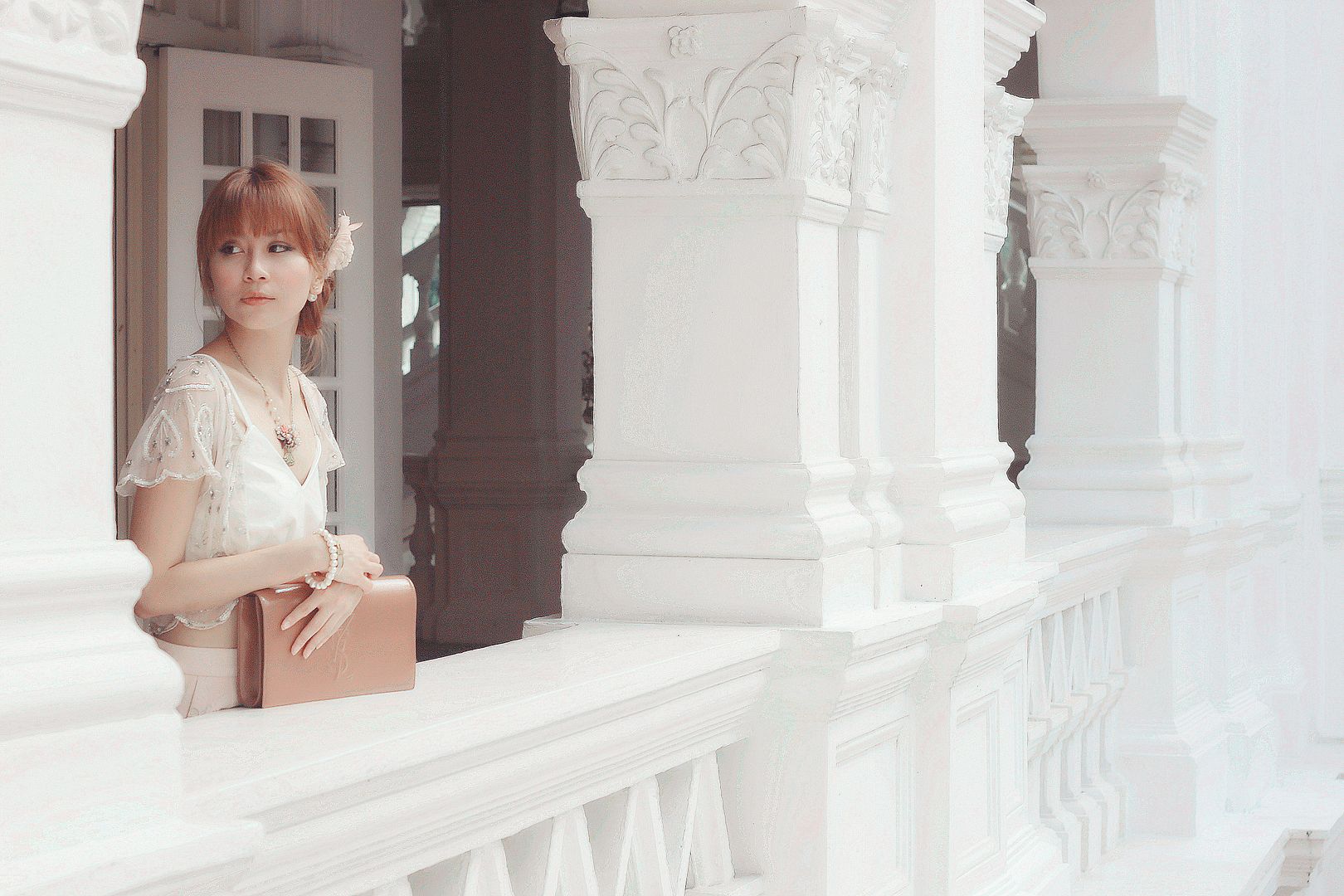 To play up the dainty, feminine vibe of the ensemble, I kept to neutral colour palette with powder pink and beige hues. Scallop hems softened the look further while beaded embellishments added sparkle and an old-world charm reminiscent of the 1920s. The juxtaposition of old and new worlds, of past and present, always creates fresh perspectives that appeal to me visually.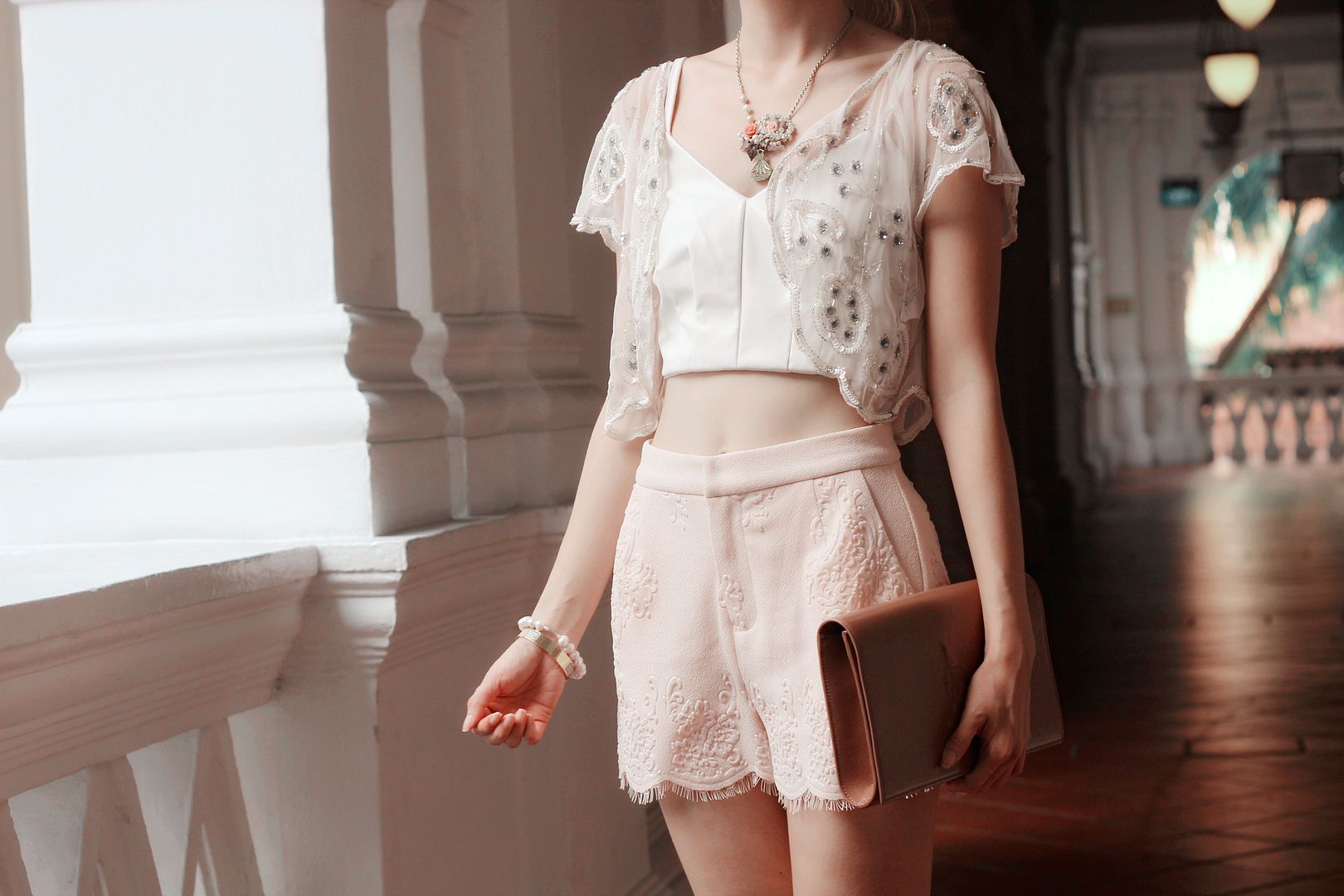 Beaded shrug from Forever New
Leatherette Crop Top from MDScollections
Shorts from Snidel (Japanese)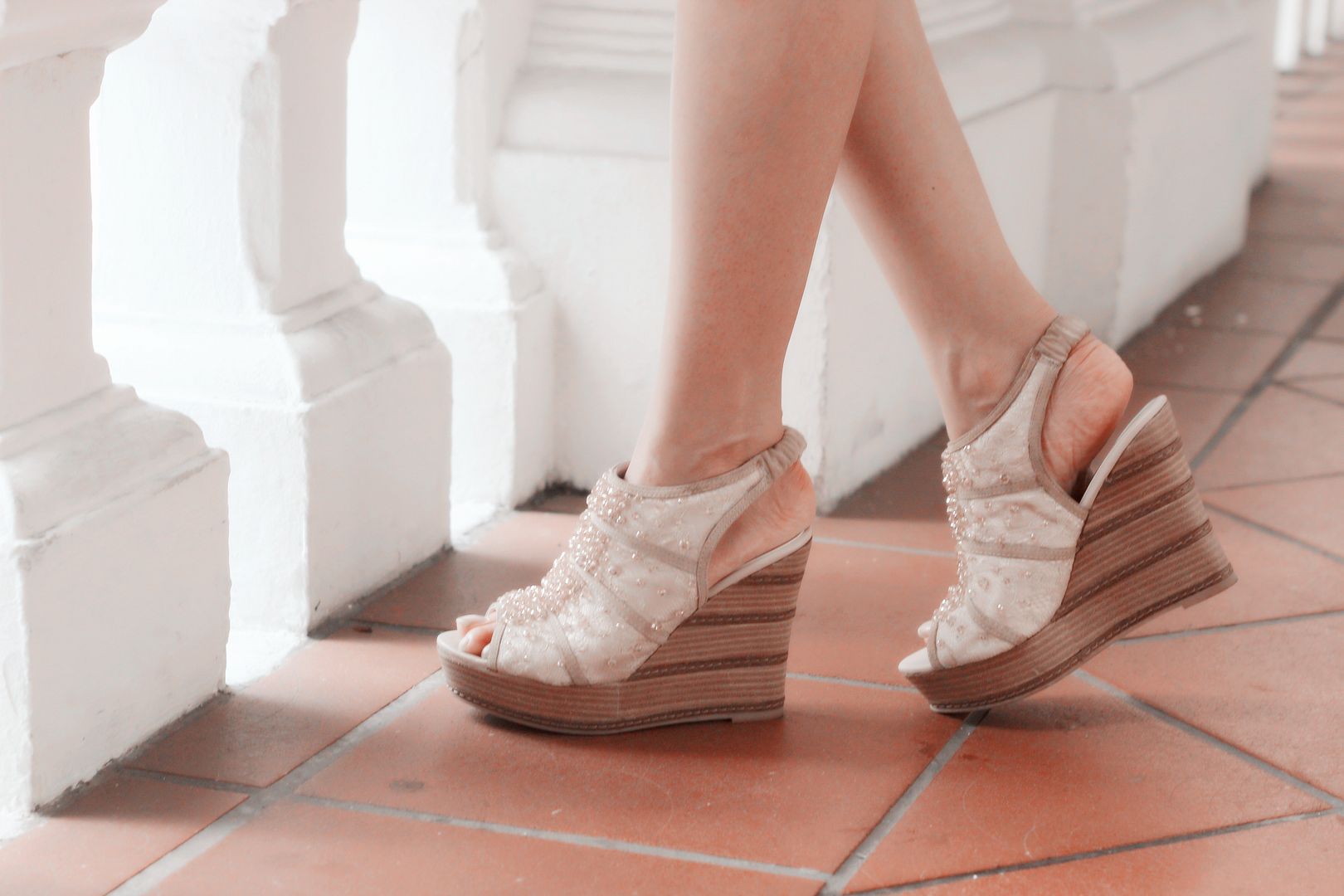 I hope you enjoyed today's edition of Fashion Fridays. Meanwhile, here's wishing everyone a wonderful long weekend ahead! I will be headed for a staycation with my lovely girlfriends and I'm looking forward to spending quality time with them over high tea, shopping and slumber parties!