blogging events
contest
fashion
reviews
wiwt
Bata Spring Summer Collection 2013 --- Win a pair of Shoes and Bag from Bata!
Tuesday, March 12, 2013
Bata is no stranger to most Singaporeans as many of us grew up wearing their white canvas shoes for school. What many of us probably do...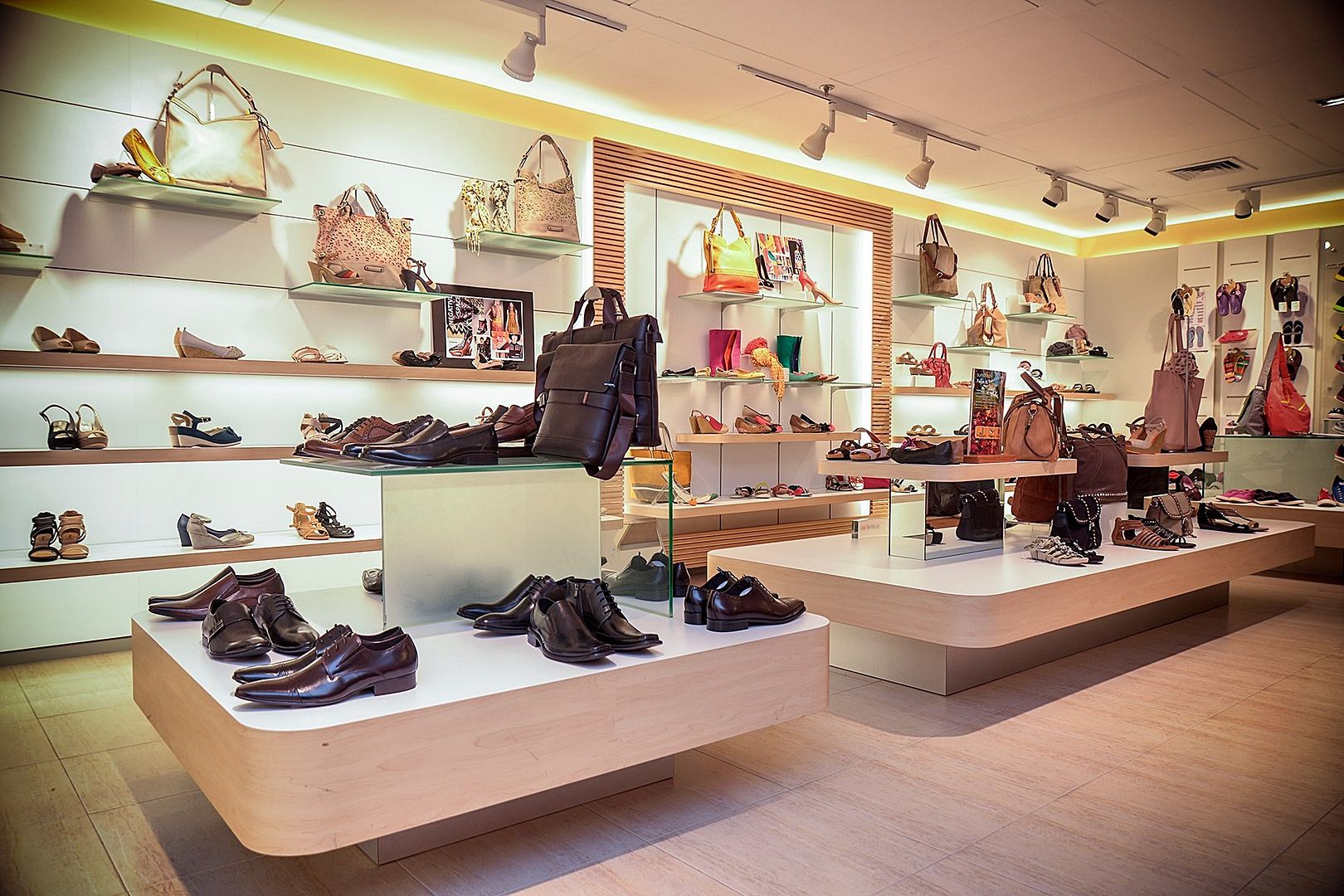 Bata is no stranger to most Singaporeans as many of us grew up wearing their white canvas shoes for school. What many of us probably don't know is that Bata offers a myriad of shoes that caters not only to school-going kids, but to trendy youths and working adults too.
I was invited to Bata's recent bloggers preview for their Spring Summer Collection 2013 and it was quite an eye-opener for me! I was surprised to see how Bata has transformed into a haven for shopaholics like me who adore shoes and bags in cheerful candy colours!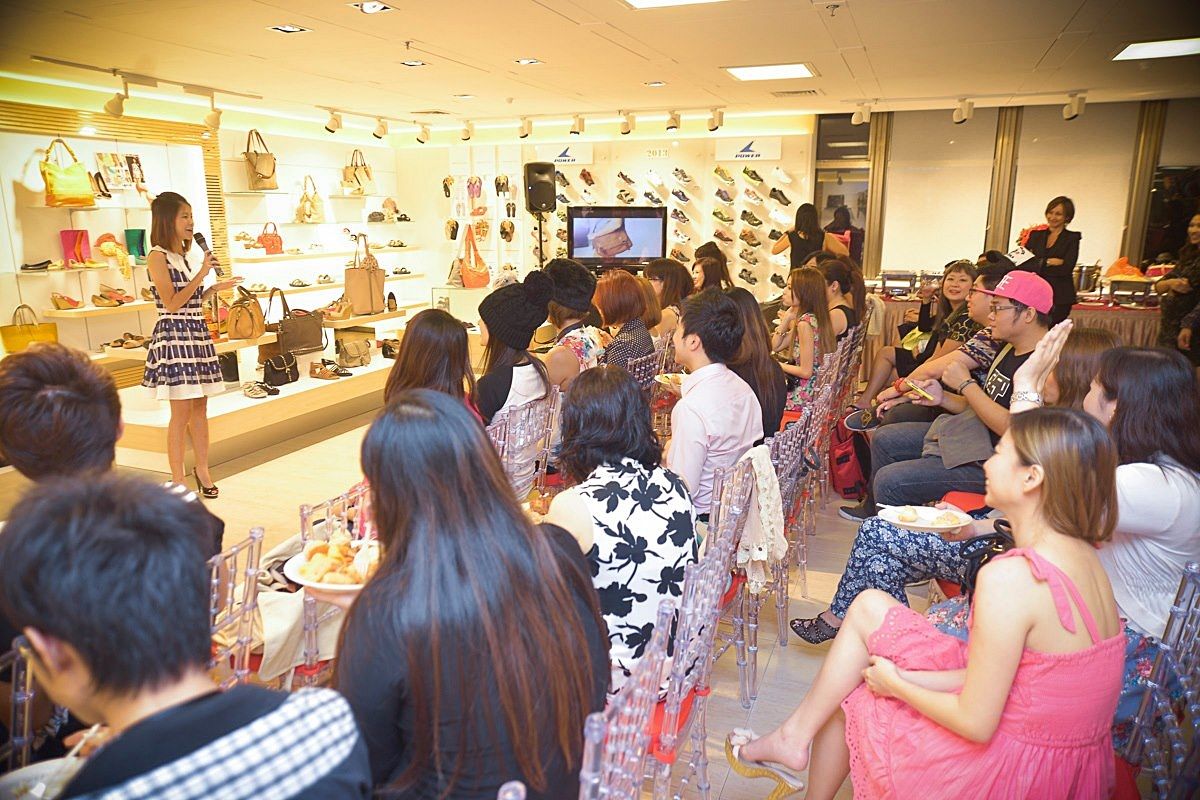 That's Rachel kicking off the preview with an introduction of Bata. Did you know that Bata hails from the Czech Republic?
In fact, Bata was founded by Thomas John Bata (which explains the name of the shop) in 1894 and the first Bata shop in Singapore was established in 1931.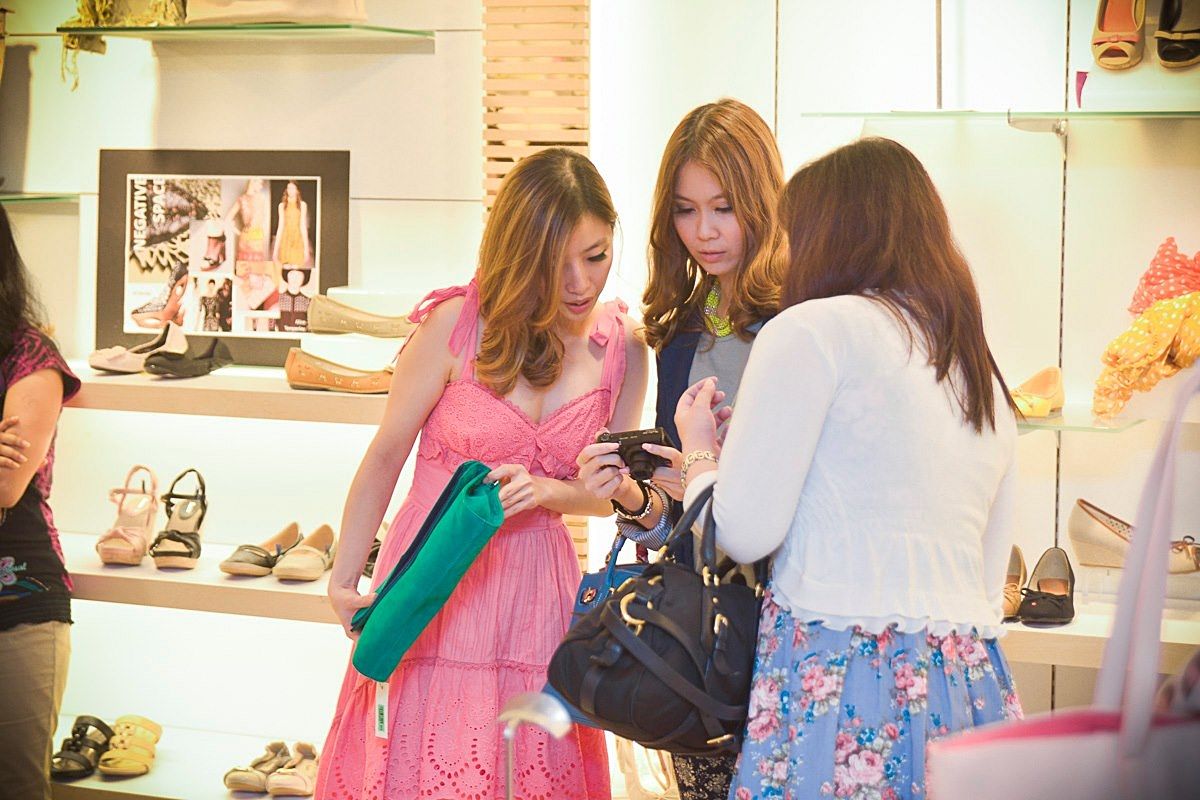 After a detailed introduction on the various shoe lines that Bata carries, we were treated to an up close and personal experience with the bags and shoes. All the bloggers could choose a pair of shoes and a bag each to take home with us!
I fell in love with their collection of wedges because there are so many colours and designs to choose from. When it comes to footwear, I personally like wedges the most because they're so comfortable to wear and you don't have to compromise on height!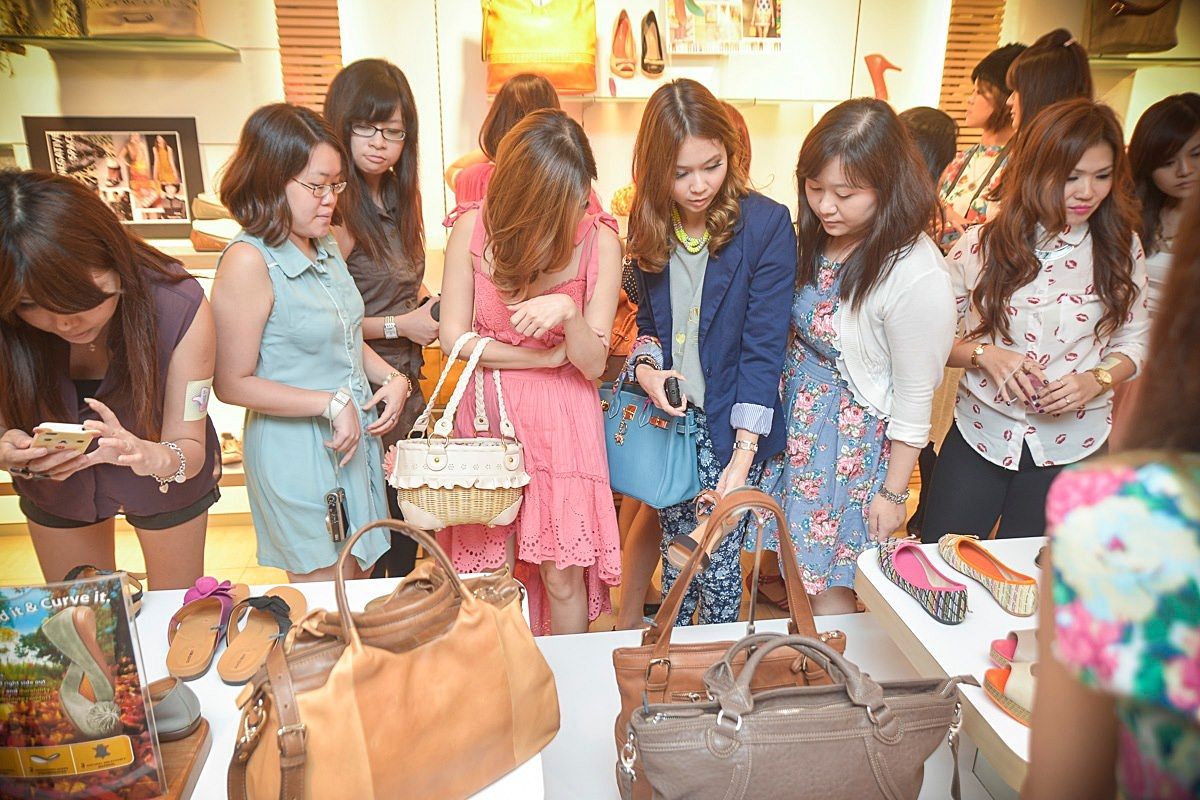 If you're curious about what I picked that night, here they are!
A beautiful bag is the finishing touch to any ensemble and this is the perfect bag for me! Add a punch of panache to your party ensemble with this vibrant satchel or convert it into an elegant clutch for a date with that special someone! If this isn't the epitome of versatility, I don't know what is!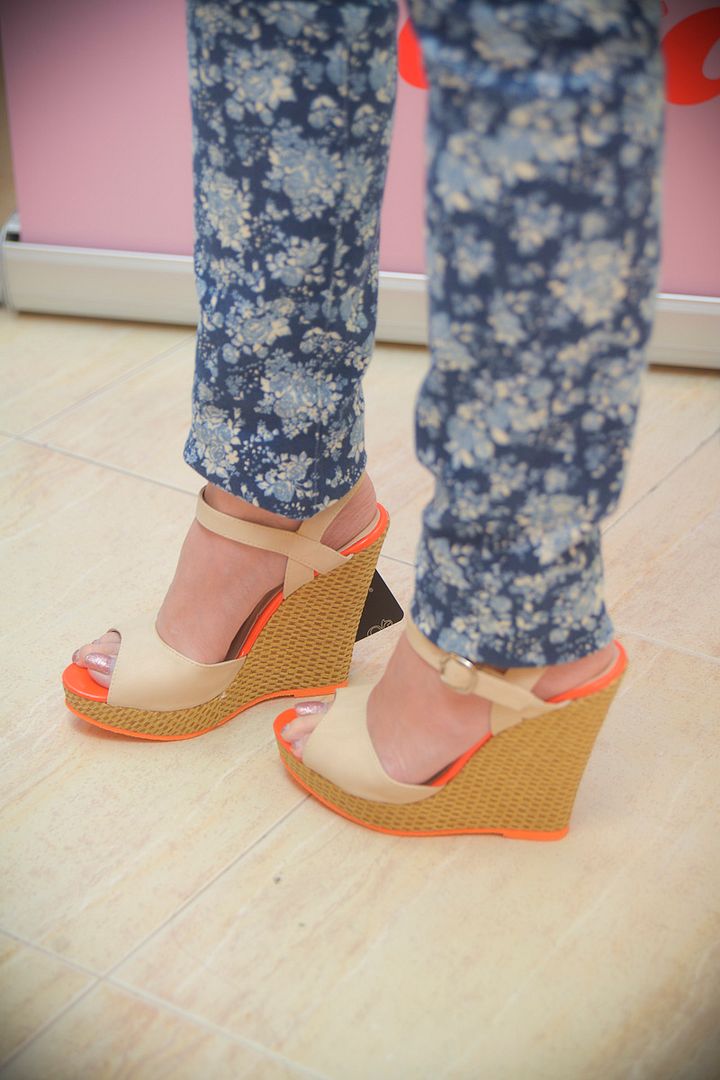 Want a pair of shoes that's comfy, trendy and versatile? This pair of nude wedges from Bata's S/S 2013 collection matches practically everything in my wardrobe. I also love how the bright neon orange soles add an element of surprise and a pop of colour to any outfit!
Now, here's the final look. I love mixing colours and prints for an unexpected twist. The gorgeous shoes and bag from Bata complement my outfit perfectly, lending a subtle dash of edginess without compromising on style! The best part is, they go so well with everything, I can already think of a dozen ways to mix and match them with the rest of my wardrobe!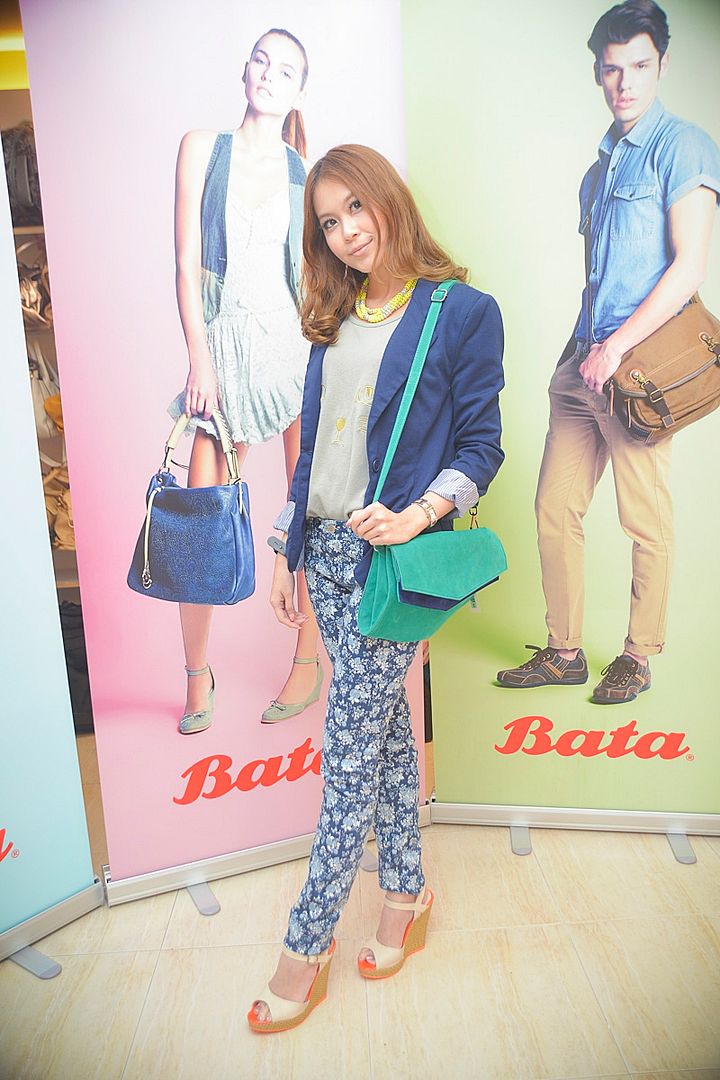 Bata's running a bloggers FB contest right now,so it'll be great if you could help "Like" my photo to vote for me at this link:
By voting, you'll also stand to win a pair of shoes and bag from their Spring Summer collection!
Contest ends 22 March 6pm!