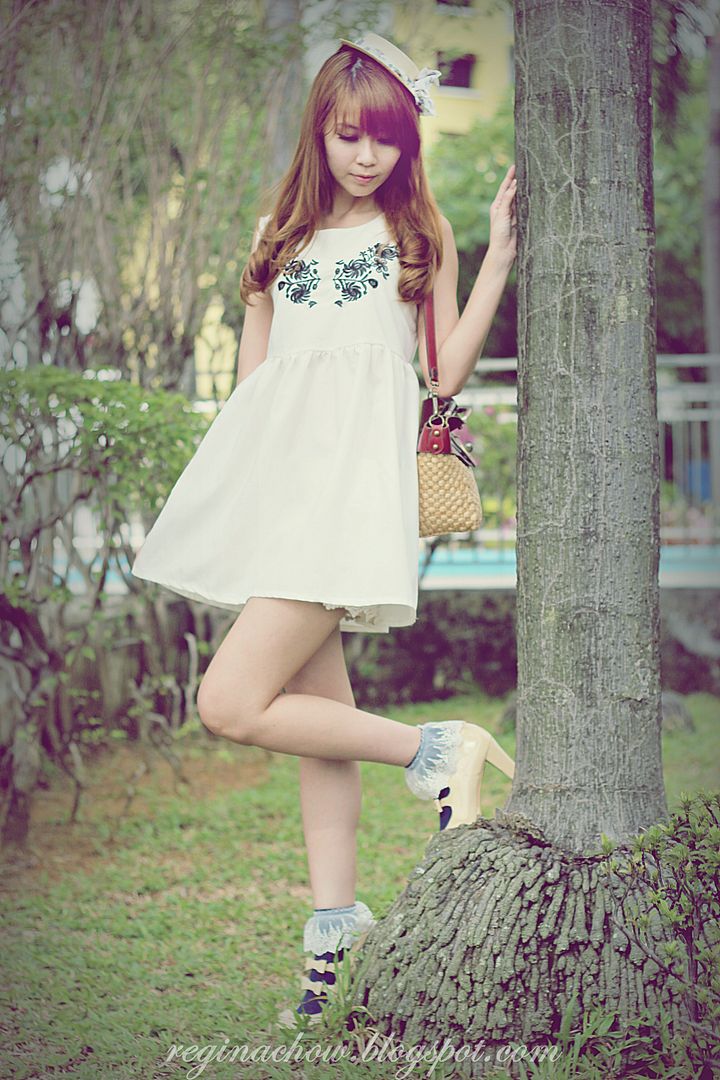 I have a soft spot for crisp white cotton dresses because they radiate an aura of innocence and are the perfect canvas for experimenting with accessories. You can either dress up a white dress with feminine accents, like what I did here, or style it in an edgier fashion with bold statement jewellery and boots. The styling possibilities are endless.
I'm falling back on my usual vintage style in this post as this dress reminds me very much of the shift dresses made popular by Twiggy in the 60s. The flattering baby doll cut emanates an angelic sweetness and the simplicity of the design makes this a classic, timeless number that will never go out of style.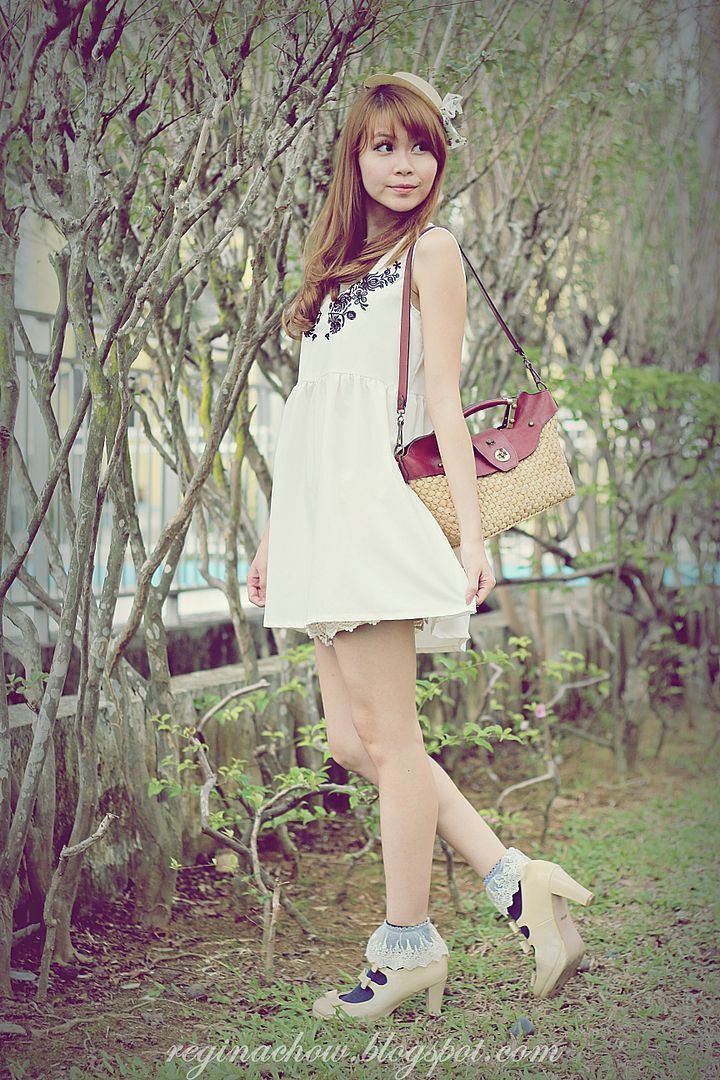 Bag from Aigner (Vintage find from Dustbunny Vintage)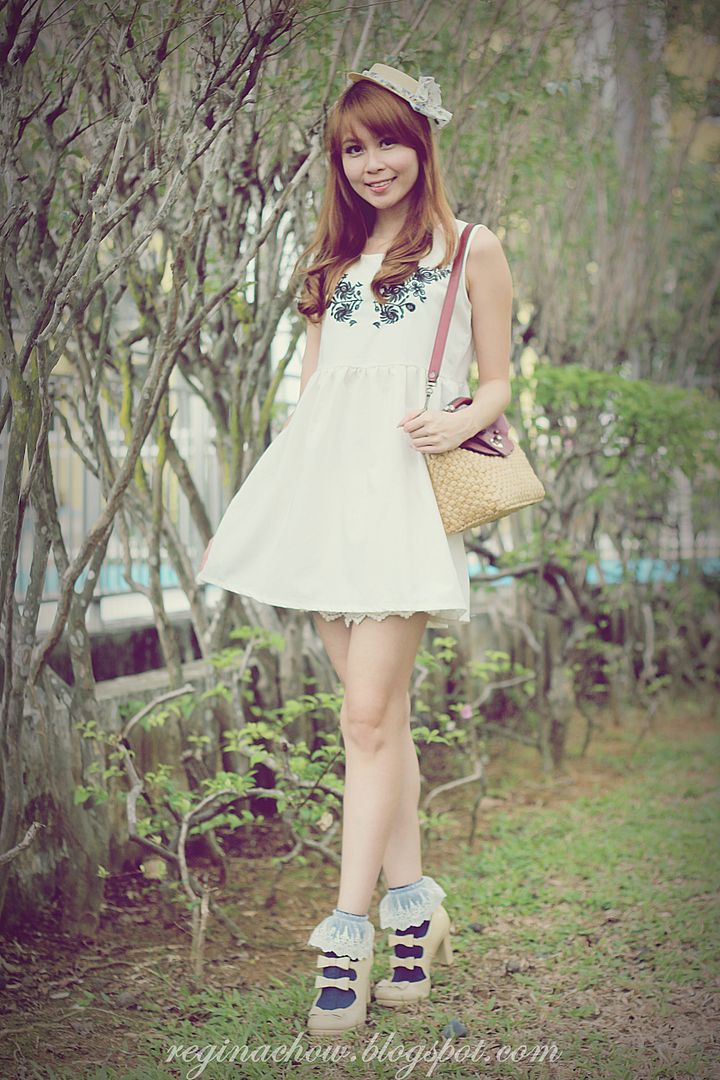 This little clip-on hat is a treasured find from my recent trip to Seoul. I love wearing hats as they add a touch of panache to any ensemble, but finding a hat that fits well without trapping heat and flattening my hair has always been a challenge. This is the perhaps the best alternative. The only downside is, it does nothing to shield me from the sun.
Oh well, I guess I can't have my cake and eat it. But it is cute, isn't it? ;)