beauty
blogging events
review
reviews
sponsored
Tokyo Luxey & Japanese Beauty Products in Singapore
Monday, May 12, 2014
I was introduced to Tokyo Luxey earlier this year during a briefing session for bloggers conducted by CEO of Rouge Asia, Ms Chie Maeda a...
I was introduced to Tokyo Luxey earlier this year during a briefing session for bloggers conducted by CEO of Rouge Asia, Ms Chie Maeda and it really opened my eyes to the world of Japanese beauty products.
Established Japanese beauty brands such as Kose, Shiseido, SKII and the likes certainly need no introduction. However, beyond these globally renowned brand names lie a myriad of quality beauty and lifestyle brands that have made waves in the Japanese domestic market but are lesser known to the rest of the world.
With Tokyo Luxey, you will now be among the first outside of Japan to get your hands on these up and coming brands. All you have to do is sign up to be a Luxey!
Your role after being accepted as a Luxey
Try beauty and lifestyle goods supplied by TOKYO LUXEY and publish reviews of the products on your blog and via social media channels
Publish beauty and lifestyle-related content and information supplied by TOKYO LUXEY on your blog and via social media
Share and introduce the content from your blog and social media accounts to the TOKYO LUXEY site's timeline
Introduce TOKYO LUXEY to friends who you feel would be appropriate for our community
What you get as a LUXEY
Receive exclusive & new Japanese beauty and lifestyle-related information and content from TOKYO LUXEY
Sample exclusive beauty and lifestyle products from Japan
Participate in the joint development of Japanese beauty and lifestyle-related goods via TOKYO LUXEY sponsored programs
Receive special pricing reserved only for TOKYO LUXEY members on products that you sampled
Become eligible to participate in TOKYO LUXEY's affiliate program (details will be sent separately)
Become eligible to participate in exclusive experiences sponsored by TOKYO LUXEY (e.g. a makeup session with a famous Japanese makeup artist)
Special invitations to Japan will be offered to individuals who are recognized for remarkable involvement or results as a LUXEY
For a start, here are some products that I received and would recommend to everyone. I have tried every single one of them myself and am currently still using some of these products in my daily routine. If you would like to know how you can get hold of these products, do read on for more details at the end of this post.
1) Make It & Co Skincare Set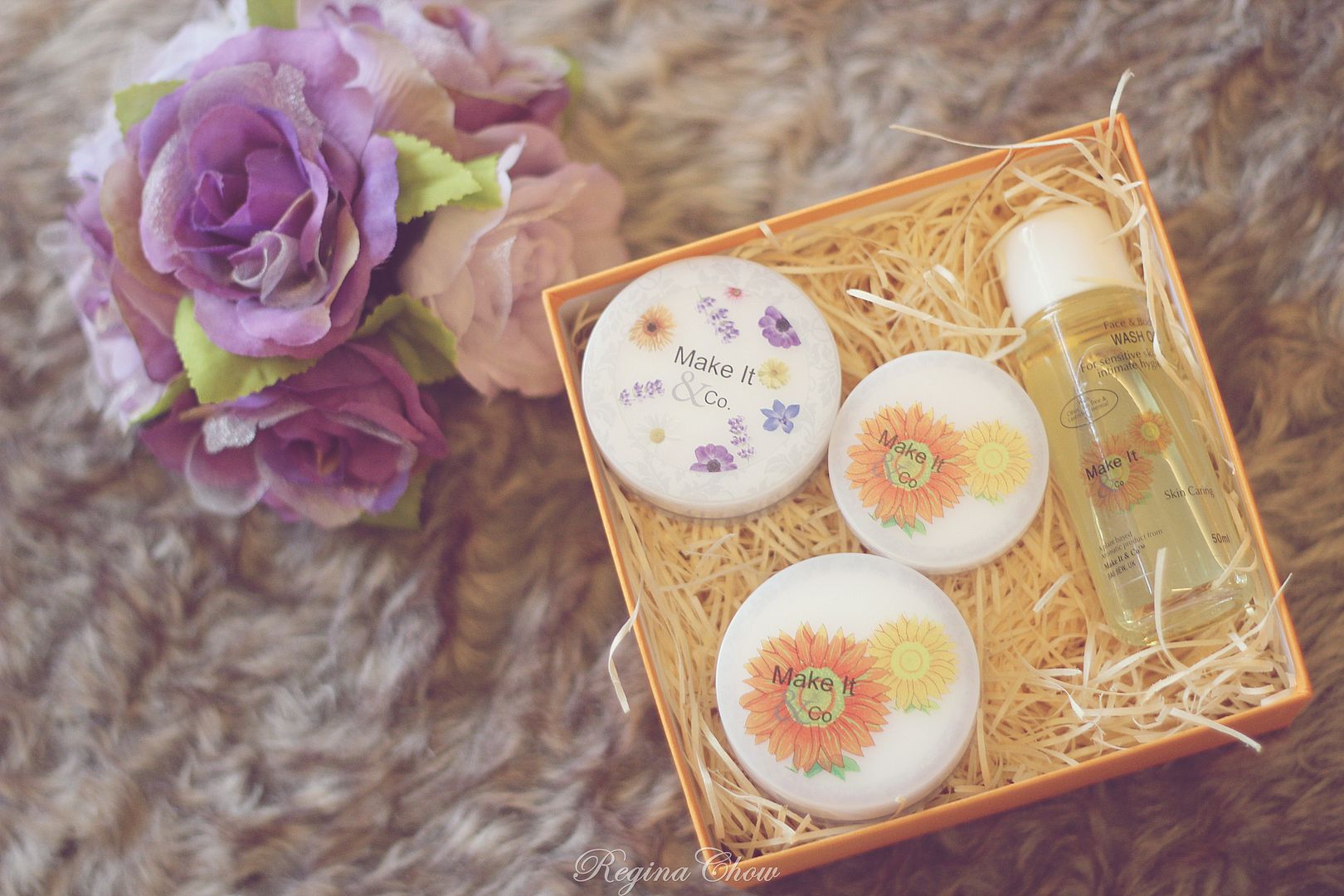 Make It & Co is an Japanese organic skincare brand that is manufactured in England. The set that I received included a washing oil, day moisturizer, night moisturizer and a hand cream. I have to admit that I was initially a little hesitant to try these products because organic skincare is known to cause breakouts in the initial phase, but thankfully, I eventually bit the bullet and used them for a period of about 3 weeks. Instead of a breakout, all I got was beautifully smooth, hydrated skin.
The star product of this series, in my opinion, is the Aroma Washing Oil. Organic soy oil, which forms the base, is combined with lavender, tea tree and citrus essential oils to gently cleanse your face and body. I used this as my facial wash for both day and night for the entire duration, and it is amazing how clean and hydrated my skin felt after each wash. There was no oily after feel at all. My skin felt soft, moisturized and thoroughly cleansed.
The Evangelist BB cream is an award winning "3D" BB cream that packs a punch. It is the No.1 BB cream for 2 consecutive years on leading Japanese beauty and cosmetics website, Cosme, with 2,000 - 3,000 bottles being sold every month.
Not only does it come with good coverage and sunscreen (SPF 31 PA++), it also includes skincare ingredients such as placenta and EGF to ensure that your skin is well taken care of.
What I like about this product is how incredibly lightweight it feels on your skin. I was told during the briefing that it is so light that you will even forget that you are wearing it, and I can now attest that this claim is absolutely true. Since this is an all-in-one product, you can also skip sunblock and foundation by applying this after your daily skincare routine.
This is one item that I would definitely repurchase.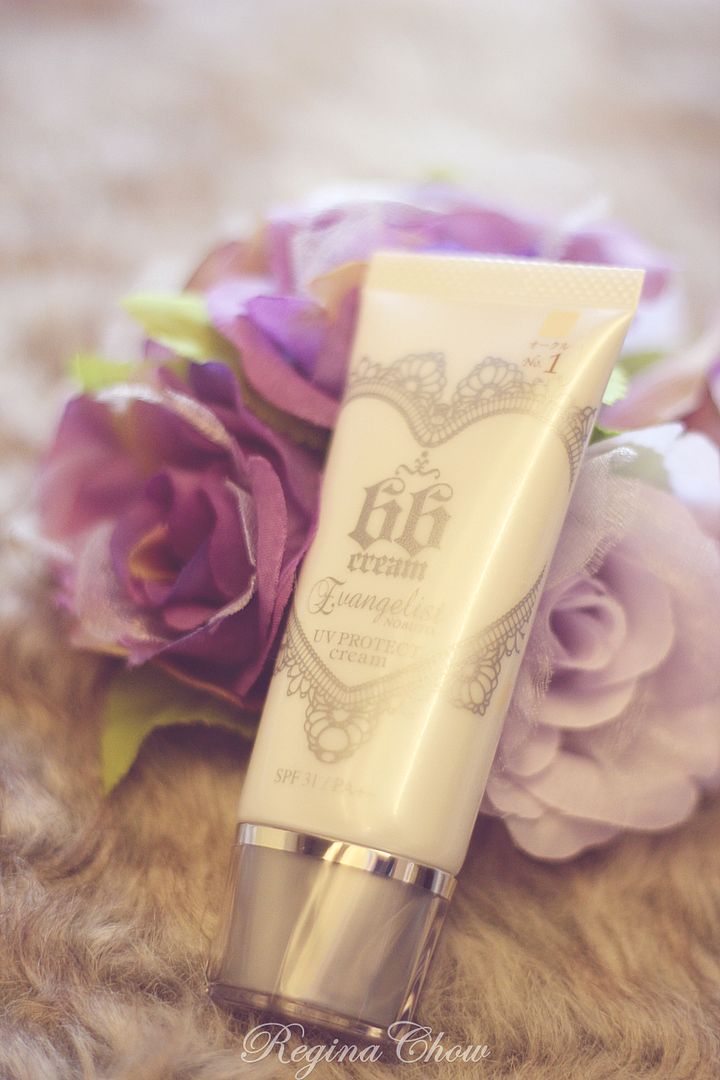 3) Evangelist Skin Care Powder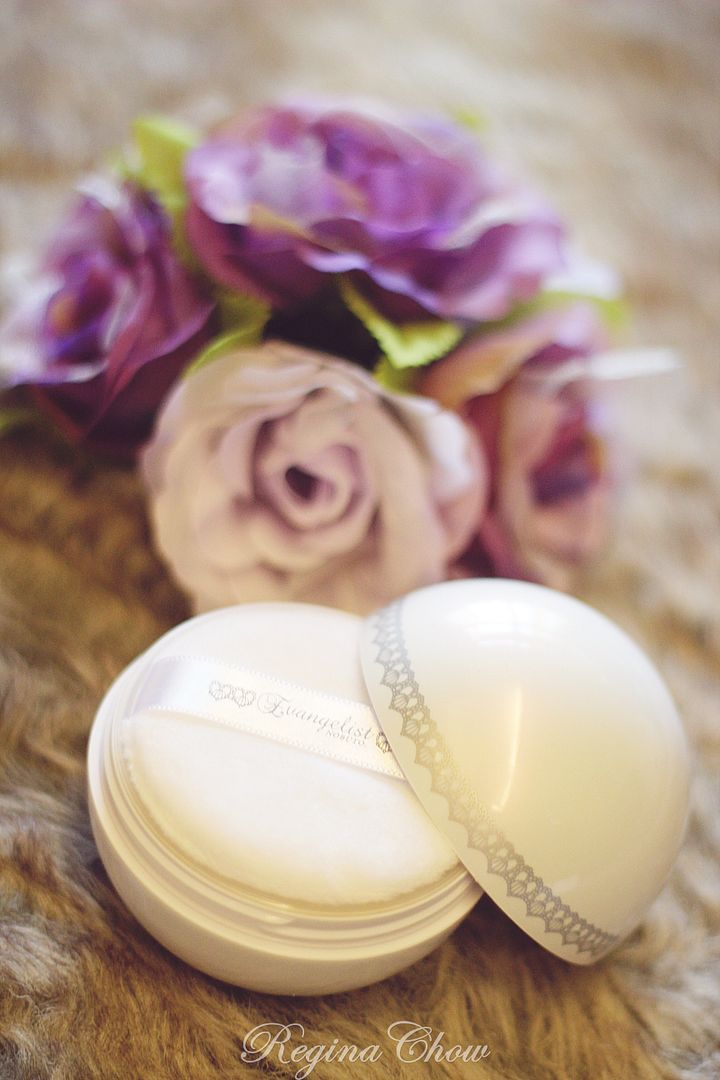 The Skin Care Powder is another star product under the Evangelist umbrella. The first loose powder to incorporate placenta, EGF and sodium hyalauronate into its formula, it promises to impart a glow to your skin, accompanied by a velvety soft finish.
I like the powder puff that comes along with this product as it picks up just the right amount of powder and feels so luxuriously soft on your skin. As the powder is slightly glittery, it is splendid for dinner dates and special occasions as well.
4) Kiraan! Metal Magic Liner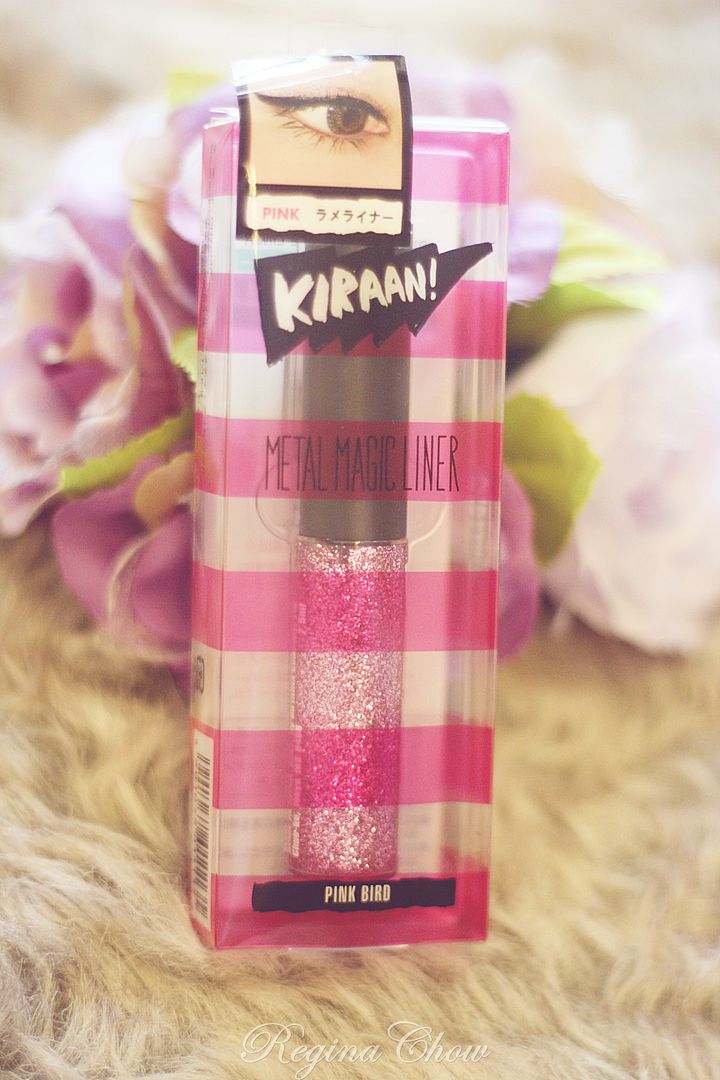 Kiraan! is a collaboration between twin celebrity models Amiaya, renowned Japanese cosmetics distributor Ohyama and Japanese retailer Plaza Japan.
The Metal Magic Liner was the first product to be released under this brand and has been widely marketed in Japanese magazines such as Vivi, mina, Popteen and JJ, among others. There is a total of 5 different shades.
I received this glitter eyeliner in Pink Bird, a sweet candy pink shade that brightens up the eyes instantly. I typically use this at the inner corner of my eyes with neutral eyeshadow colours on weekends when I can afford to experiment with more colour.
*****
If you are interested in these exclusive Japanese beauty products, Tokyo Luxey is now offering a Special Edition Gift Box that includes 7 full-sized products at just S$39. Only 300 boxes are available for sale, so click here to purchase yours now!