advertorial
beauty
review
reviews
sponsored
Naoki Yoshihara by Ash: The Hair Care Salon Solutions Treatment by Shiseido
Friday, June 20, 2014
Naoki Yoshihara by Ash very kindly invited me to be the model for their new Hair Care Salon Solutions hair treatment by Shiseido when ...
Naoki Yoshihara by Ash very kindly invited me to be the model for their new
Hair Care Salon Solutions
hair treatment by Shiseido when it was first launched. I was very thankful for the opportunity as my tresses were in dire need of pampering given my frequent colouring sessions.
I was also travelling pretty often for work during that period and was constantly exposed to hard water. Did you know that hard water is rich in minerals and causes your hair to be dry, rough and breakable? Well, I literally found out the hard way (pun unintended) when my hair became stringy and running my fingers through my locks became a near impossible task. Fortunately, things took a turn for the better after the hair treatment and the results were instantaneous, as you can see from the pictures above.
Before I begin my review, here are the products used for The Hair Care Salon Solutions Treatment:
What can you expect from The Hair Care Salon Solutions Treatment?
The first step of the treatment was to cleanse my scalp of impurities and dirt to prepare it for a proper detox later on. Whipping up a fluffy lather was essential for this purpose.
Next, it was time for deep cleansing and detox, but first, the stylists had to assess if my hair belonged to the high damage or low damage category and customize the treatment based on my hair condition.
Travelling had taken a toll on my hair then and it naturally fell into the high damage category.
The purpose of detoxing is to thoroughly remove calcium ions and minerals that are present in the water we use to wash our hair. I was duly impressed as most hair treatments do not include this step, and this happened to be exactly what I needed after all that exposure to hard water!
Another interesting fact that I learned during the session was that steaming should only be done at the onset during the detox stage, before treatment solutions and repair agents (steps 2-4 below) are massaged into your hair.
The reason for this? Steaming opens up the pores and allows nutrients to be readily absorbed and sealed in. It is similar to facials, where we usually steam our faces at the beginning to open up our pores before extraction and mask application.
The application of the triple-layer micro-coating in Step 4 here is the equivalent of a hair mask.
Mask application closes up your pores and locks in all the nutrients. If you were to reverse the steps and leave steaming to the end, your pores will open up and all the nutrients will be gone.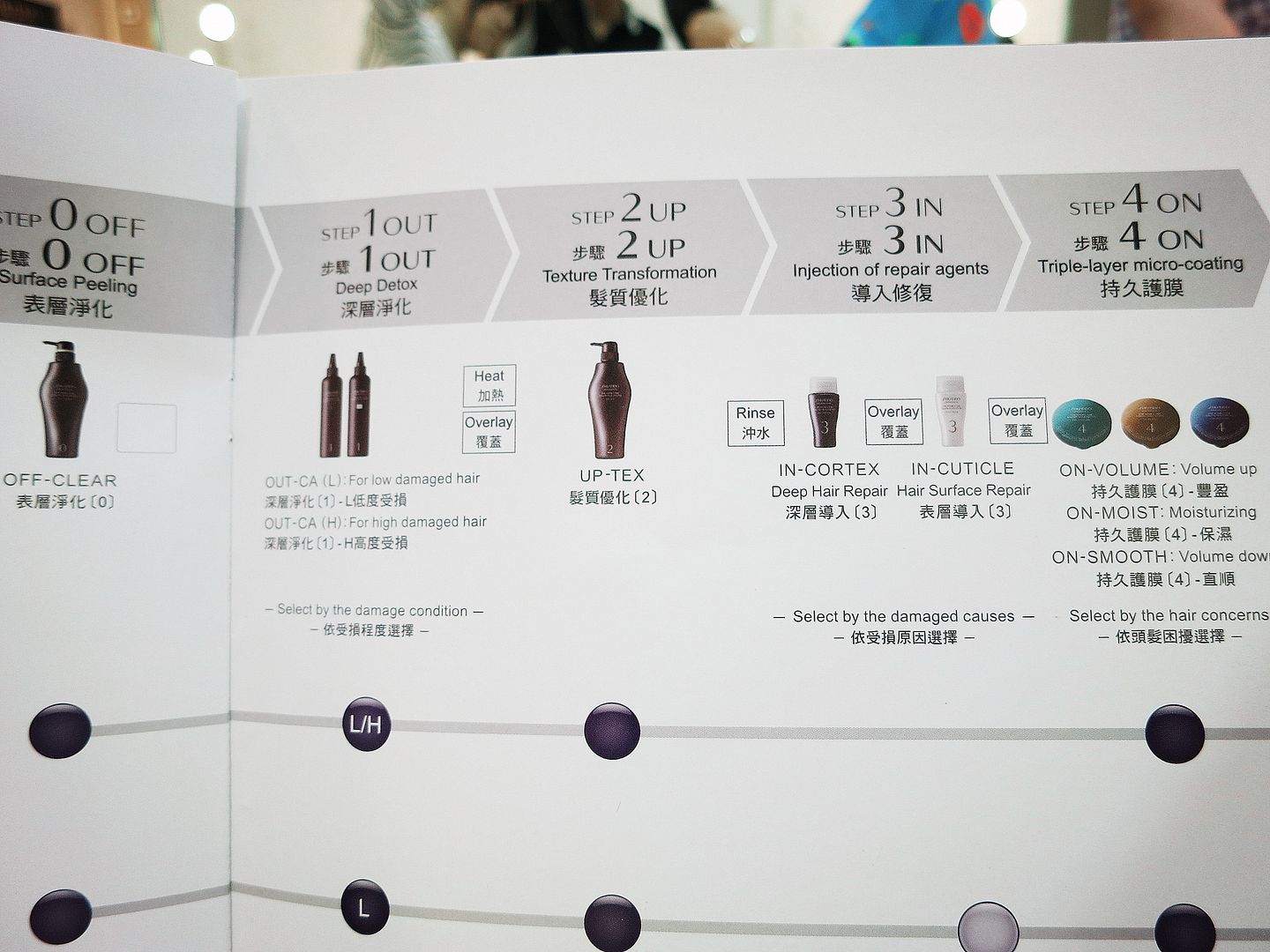 What I liked about this treatment was that it tamed my hair instantly, leaving it soft, silky and almost beautiful enough for a shampoo ad.
To prove my point, here's my shiny, lustrous hair after the treatment, without any styling. The effects lasted about a week after, and the condition of my hair generally improved as well.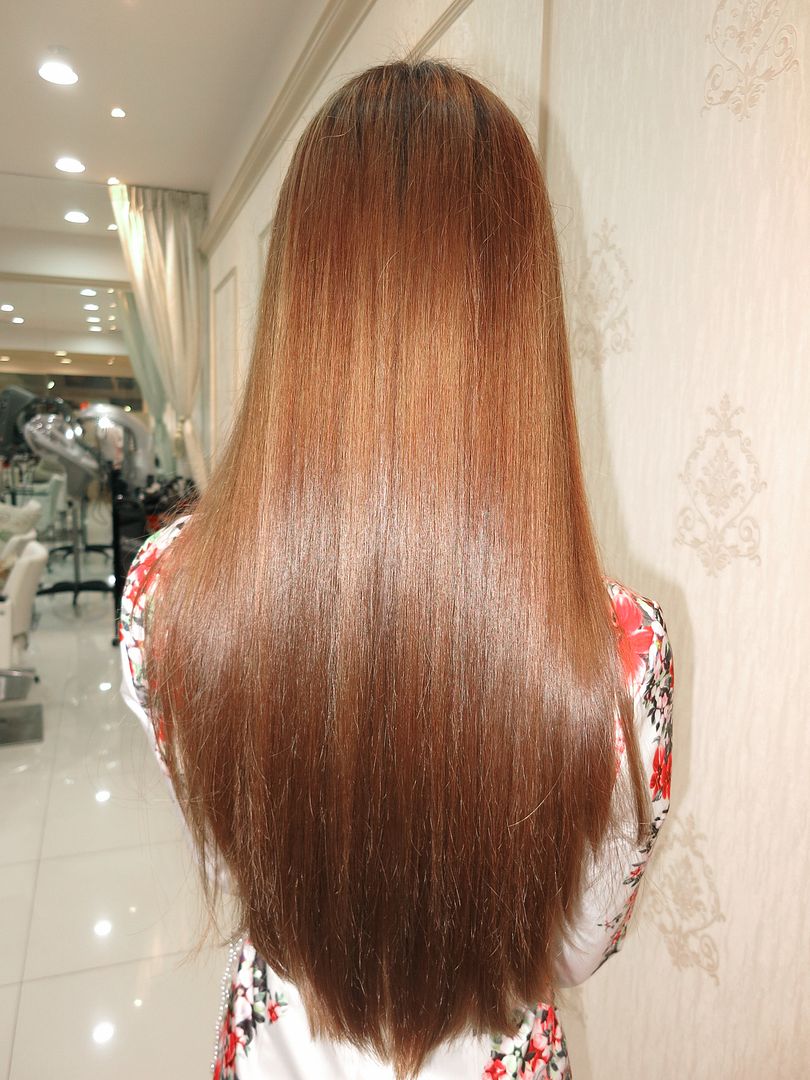 If you have badly damaged hair like me, perhaps you could consider trying this treatment to restore moisture and shine to your hair.
From now till 30th June, Naoki Yoshihara by Ash is offering a 30% discount to customers who are trying this treatment for the first time!
177 River Valley Road
Liang Court #02-15/16
Singapore 179030

Tel:
6333 5662