China
fashion
fashion fridays
ootd
Travel
Travels
Fashion Fridays: Ancient Chinese Village Xiema Bridge
Friday, November 06, 2015
Today's Fashion Fridays post marries both my love for travel and fashion. Traveling around China for the past 2 months has giv...
Today's Fashion Fridays post marries both my love for travel and fashion. Traveling around China for the past 2 months has given me a glimpse into the lives of the Chinese, their thoughts and reflections on how they are progressing in the global arena, and more importantly, what their dreams and aspirations are.
This is one of the reasons why I enjoy traveling for an extended period of time. I relish the opportunity to live among the locals and truly immerse myself in a completely different culture and environment, propelling me to open my eyes and mind to fresh, new perspectives.
For the average man on the street here, traveling overseas remains a dream, and in their quest to better their lives, you can feel their hunger and drive for success, a commendable quality that seems to be fading into oblivion in Singapore. It appears that we have forgotten how privileged we truly are in the grand scheme of things and have begun to take our nation's stability and prosperity for granted. Sometimes I wonder, have we transformed into frogs in wells?
Perhaps it is time for us to step out of our comfort zones and experience living (and not just traveling for a week or two) in a less privileged city. Perhaps only then will we be able to appreciate what we have back home. Go back to basics and live in a rural town, or travel to preserved ancient villages, some of which are still occupied by villagers.
Entrance of Xiema Bridge Village
Preserved ancient villages are popular tourist attractions in China. I much prefer ancient villages to museums. Not only can you marvel at the beautiful architecture that reflect rich historical and cultural roots, taking a stroll in these villages gives you a peek into ancient China and transports you to a bygone era.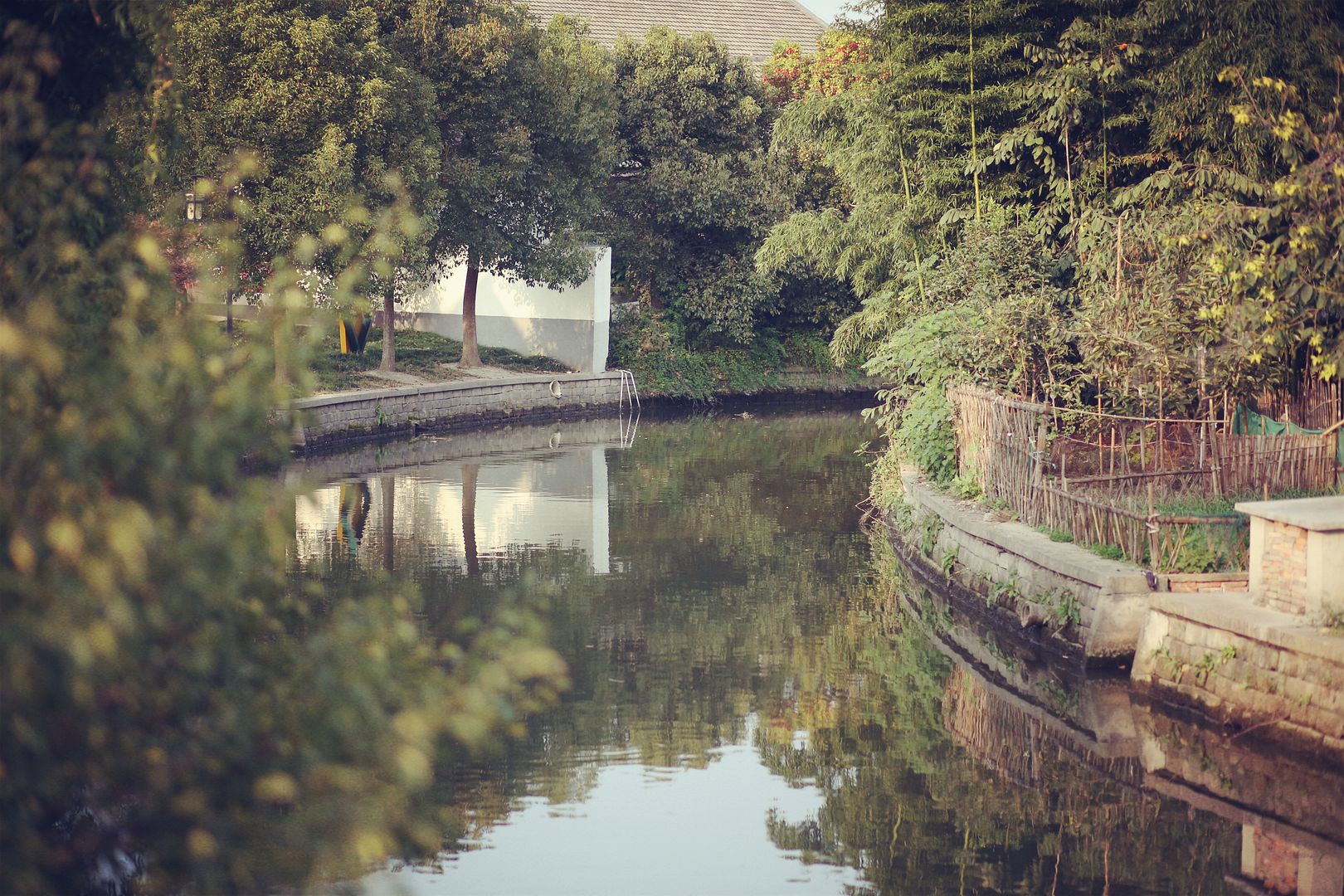 Ancient waterway at Xiema Bridge
Xiema Bridge village is an ancient village located in Jia Chuan Town in the city of Kunshan. One of the 120 preserved villages in Kunshan, it was formerly known as Wang village and was a bustling trading hub.
Buildings from the Ming and Qing Dynasties, the Xiema Bridge built by war hero Han Shi-zong and the 500 metre long flagstone road are all painstakingly preserved in Xiema Bridge village.
Preserved houses from the Ming & Qing Dynasty
Preserved courtyard from Ming/Qing Dynasty
300 year old boxwood tree planted during Emperor Kangxi period in the Qing Dynasty
Preserved backyard from the Ming/Qing Dynasty (chair appears to be a mid 20th-century design)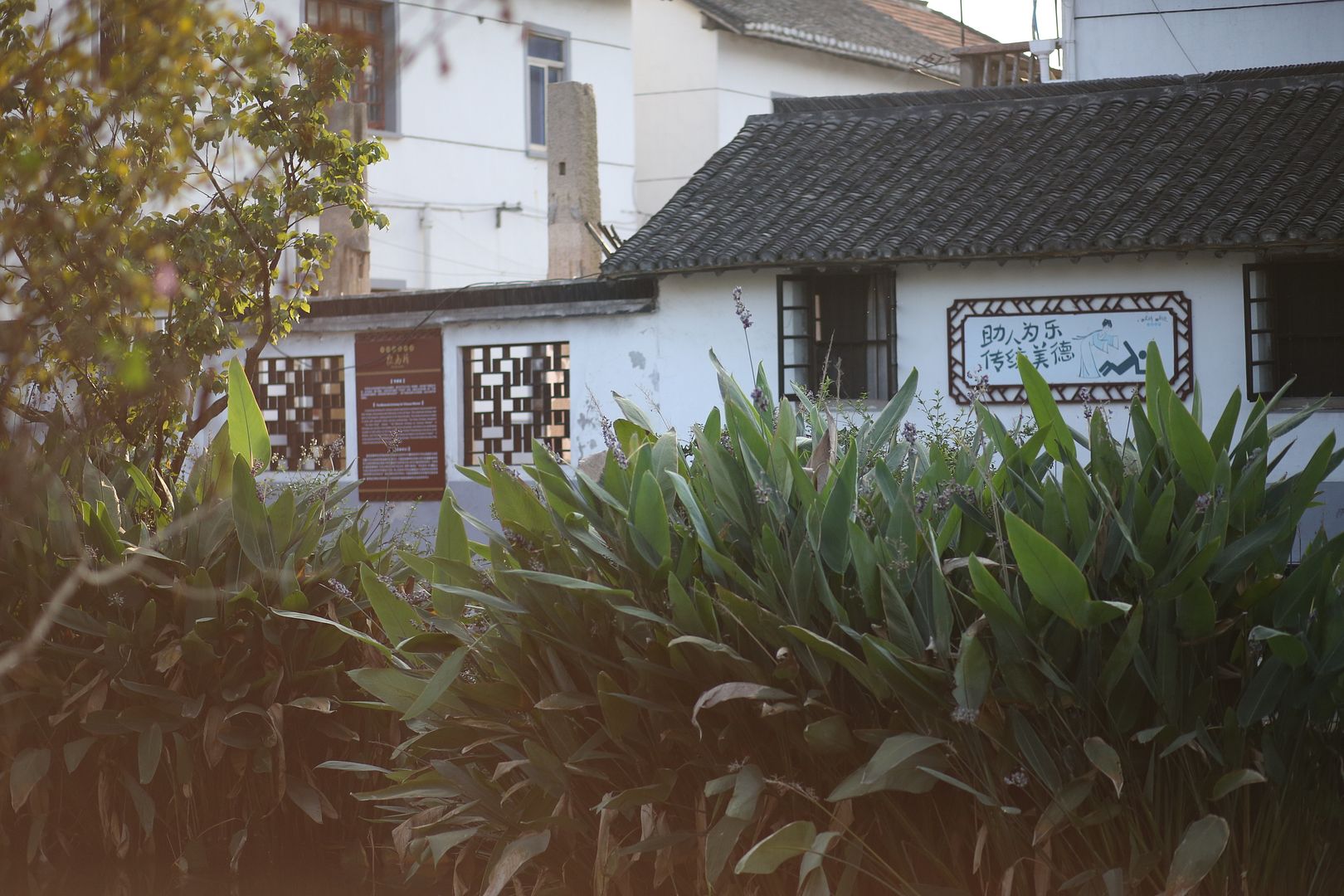 Preserved houses from the Ming & Qing Dynasties
Unlike its more touristy counterparts, Xiema bridge is an oasis of tranquility. A few villagers still live here and there are hardly any tourists around, hence you can soak in the beauty of this slice of history at a leisurely, unhurried pace.
Top and pants from Chinese Designer "Have Rice"


I have been checking out several Chinese designers via Taobao recently and Have Rice饭馆 is one of my favourites. Its selection of basic pieces with a twist, such as this unique cross-over panel culottes, caught my attention immediately and the fit is great for petite ladies too. I am officially a fan!
Now, who said greys and blacks had to be dull and boring?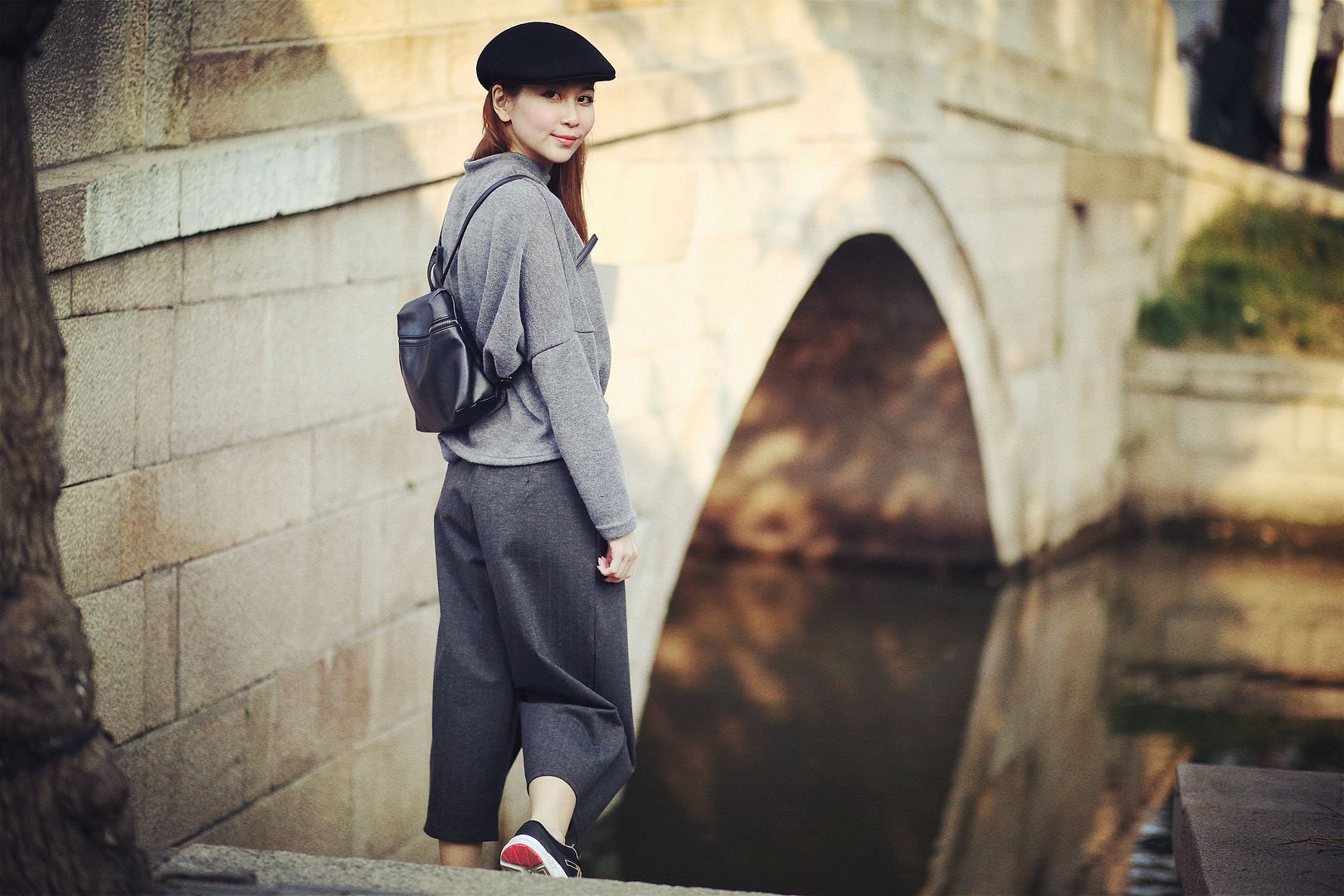 I hope you enjoyed this week's edition of Fashion Fridays! Have an amazing weekend ahead!