Austria
Austria 2010
Europe
Travels
Mozarthaus in Vienna
Sunday, November 07, 2010
Music, or rather, Mozart, is the heartbeat of Vienna. Everywhere you turn, you'll catch Mozart in the form of cafes, hotels, chocolates ...
Music, or rather, Mozart, is the heartbeat of Vienna. Everywhere you turn, you'll catch Mozart in the form of cafes, hotels, chocolates and even cakes! It's amazing how the capital of music has commercialized Mozart to the extent that his name has been seamlessly integrated into the daily lives of its people. Imagine eating a Mozart cake, in a Mozart cafe at a Mozart hotel... you get the drift.
Jokes aside, it was Mozart and classical music that led me to Austria. I wanted to take a journey back in time to experience the lives and music of the composers through visits to their apartments and concert halls where they have performed at during the peak of their careers. This trip, my main focus was on Mozart, one of the most influential and celebrated composers of all time.
Our first stop was Mozarthaus, the apartment where Mozart spent most of his golden years. Although Mozart was born in Salzburg, it was in this apartment in Vienna that he composed some of his greatest works, including famous operas such as the Marriage of Figaro, Don Giovanni and The Magic Flute. This apartment was also Mozart's most expensive home as he acquired it at his peak when he was a fast-rising celebrity with considerable wealth.



I have always been a fan of classical music, probably due to my exposure to this particular genre of music during the most impressionable years of my life.


So there I was, in Mozart's house, like an inquisitive little girl with endless questions about his life and his incredible works. I felt an immense sense of satisfaction after I completed the informative tour, which really quenched my thirst for knowledge. I gained insights into the series of events that had an impact on his works and achievements as well as the various people in his life who supported and believed in him, thereby leading to his success and ironically, his eventual downfall as well.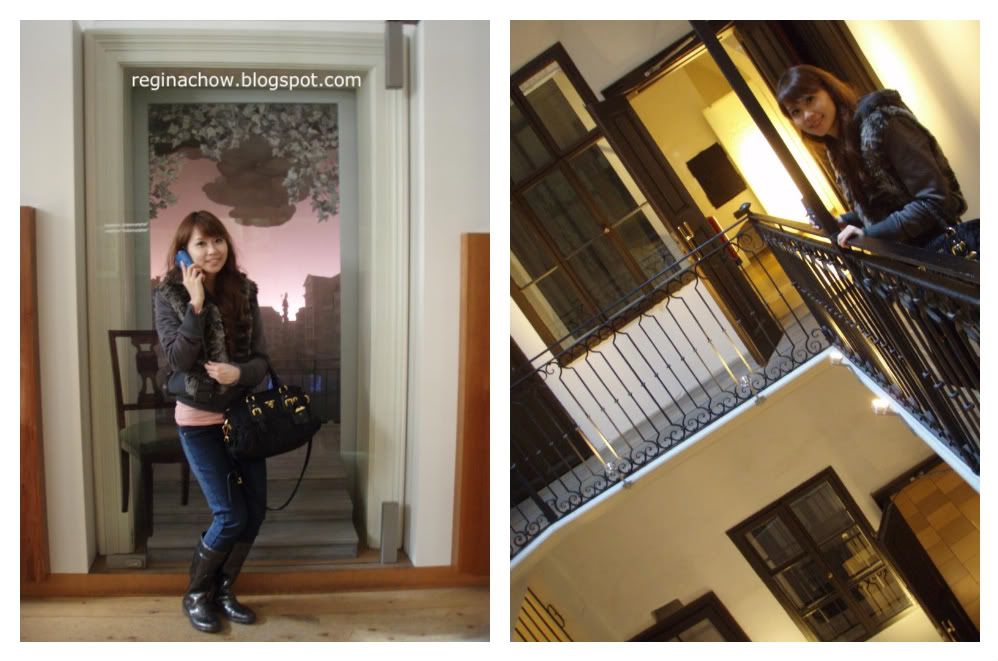 If you are interested, you can also read more about my love for classical music here. I'll be very happy to hear from fellow classical music lovers, so do drop me a note if you're one too! :)

In the mean time, here are some of Mozart's immortal works for your listening and viewing pleasure!

For those of you who are interested to learn more about Mozart, you may also wish to watch the movie Amadeus for a quick introduction. Here's a trailer that I found on youtube. ;)



And finally, here's my all-time favourite composition, Piano Concerto No. 21 in C 2nd movement. This composition is now widely known as the "Theme from Elvira Madigan" as it was featured as the theme song of Swedish film Elvira Madigan which depicts a tragic love story between a tightrope walker and a married Lieutenant.

As morbid as it sounds, the tune is strangely evocative of tragic love, where the couple is resigned to their fate and have finally found peace in death. The melancholic melody, especially in the solo piano section, is mysterious and dramatic yet inexplicably serene.