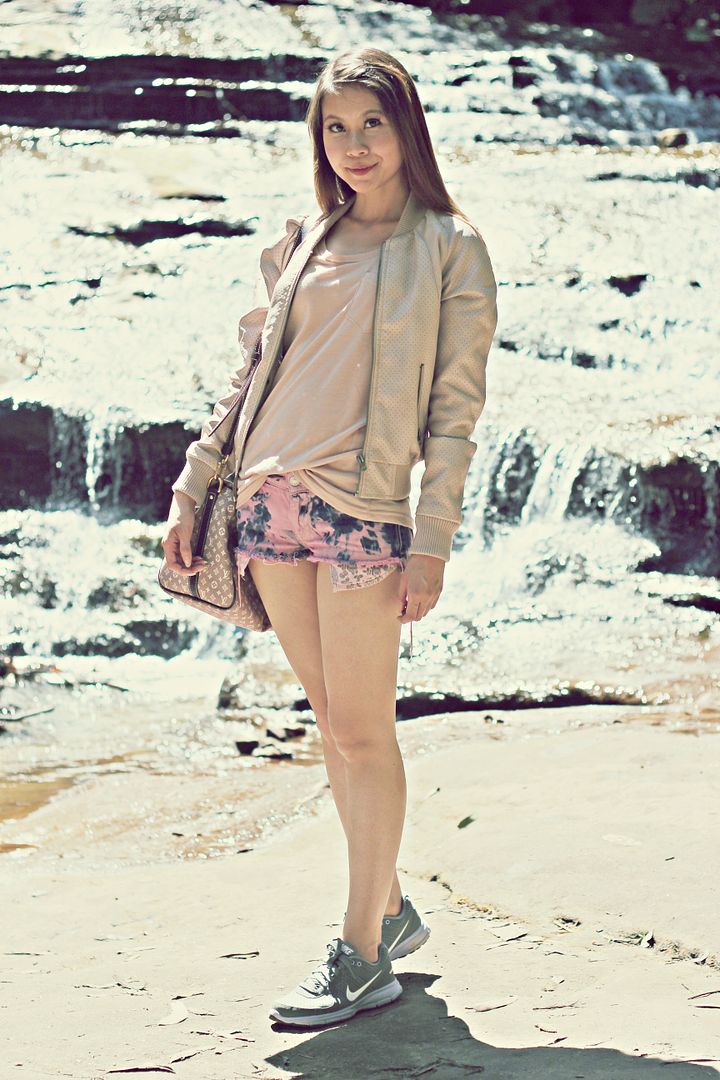 Yesterday was a terribly sunny day and the temperature actually soared past 30 degrees at some points. I felt like I was back in Singapore! I checked the weather forecast in advance (forecasts here are very accurate by the way) and dressed accordingly for our day at the Blue Mountains.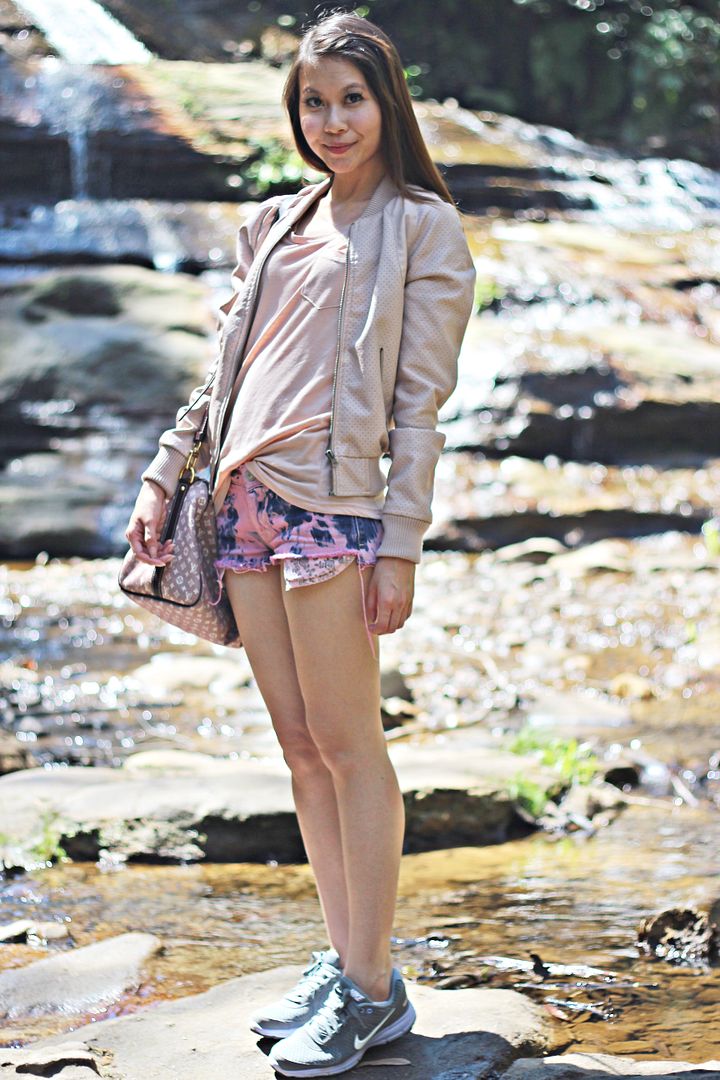 T-shirt from Valleygirl
Jacket from Dotti
Vintage tie-dye denim shorts from Glebe Flea Market
Nike shoes
Louis Vuitton Idylle Speedy
I've had enough of bushwalks, hence the main purpose of this trip was to try out the cafes and take in the beautiful sights - Katoomba Falls in this case.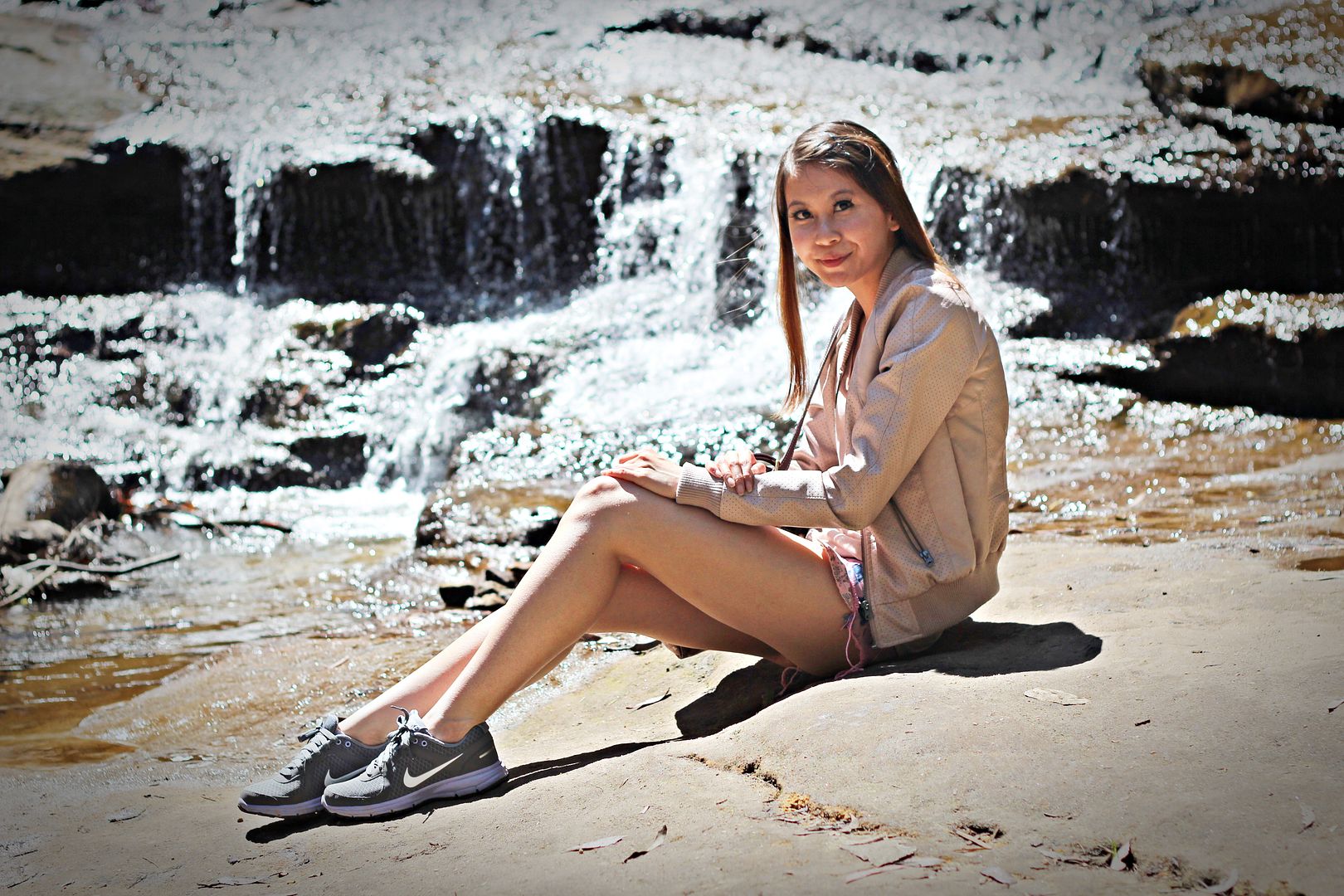 Gorgeous isn't it? It can be viewed either from a distance or up close depending on the trail that you take.
Either way, not much walking is required, which is ideal for lazy people like me!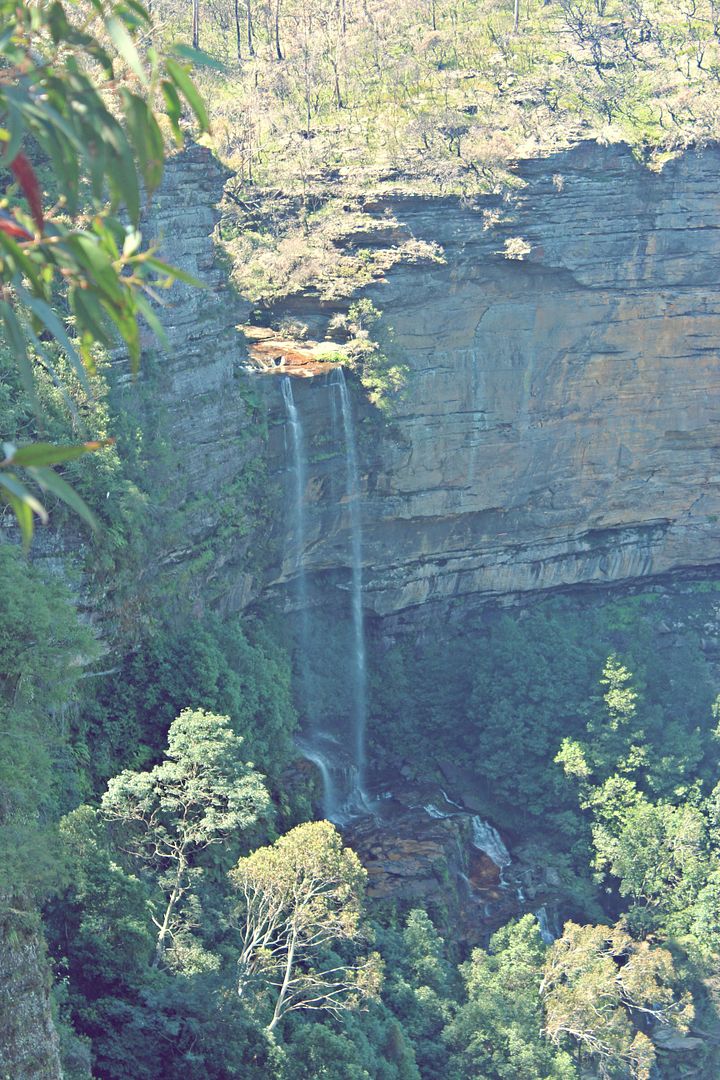 Hope you're enjoying your weekend so far!
For those of you who live in Australia, remember to adjust your clocks and watches before bedtime tonight! Daylight savings will kick in on Sunday at 2a.m. sharp. ;)