Did you know that Scoot is the only low cost carrier that flies to Seoul? In fact, Scoot now flies to Seoul 3 times a week!
I had a very comfortable inflight experience because the kind folks at Scoot put us on their Super Seats on our flight to Seoul and ScootBiz on our return flight to Singapore.
One of the key advantages of flying with Scoot is definitely the large, comfy seats and spacious leg room. Unlike typical low cost carriers with cramped seats and barely any legroom, Scoot's Standard Economy Seats (Blue) are larger than all other carriers' seats, including full-service carriers.
If you desire more leg room, you can also opt for their Super Seats (Yellow), like I did, nearer the front of the cabin, which give you up to 35" of legroom.
For even more legroom, you can consider the Stretch Seats (Yellow) located at the bulkheads and by the doors, which offer at least 35" of legroom and no seats in front of you. A small fee (less than $100) is all it takes for you to enjoy additional comfort!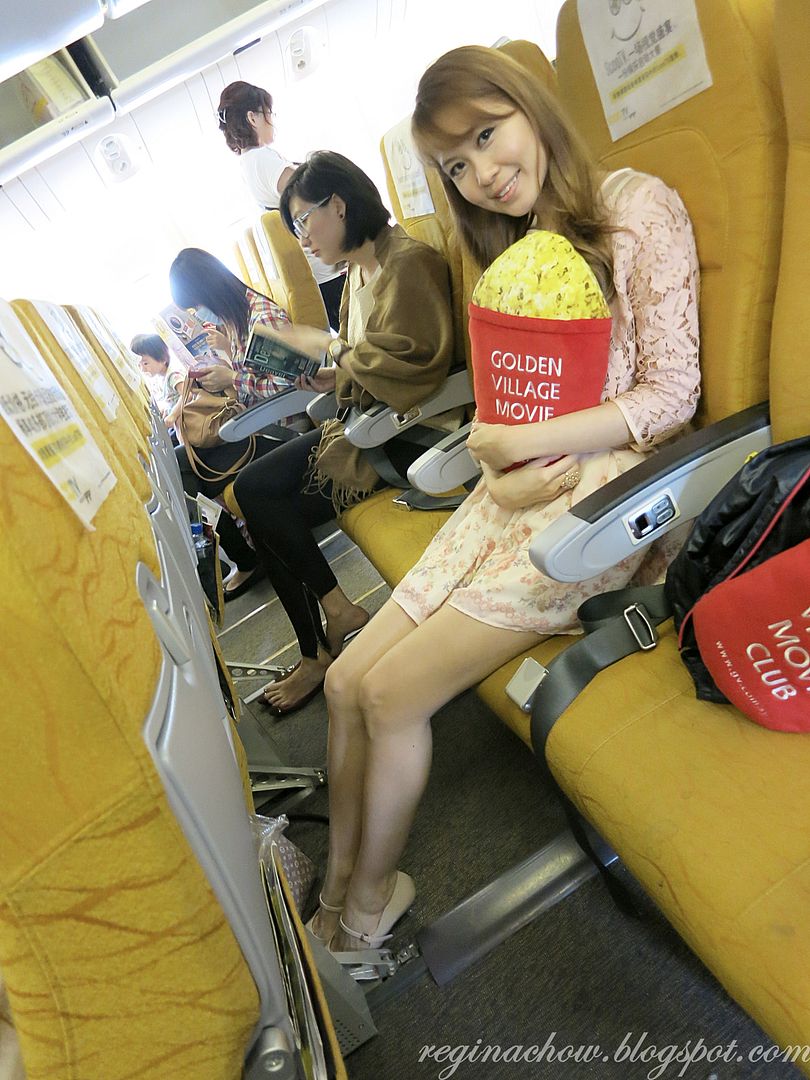 Comfortable Super Seats on Scoot
I tend to get restless on flights that are longer than 4 hours as my muscles start to ache but Grace and I both agreed that the Super Seats on Scoot are extremely comfortable despite the long journey to Seoul. I for one, slept like a baby most of the time.
And nope, I didn't get any muscle aches or neck aches at all.
Lots of legroom!! It's amazing how spacious it is.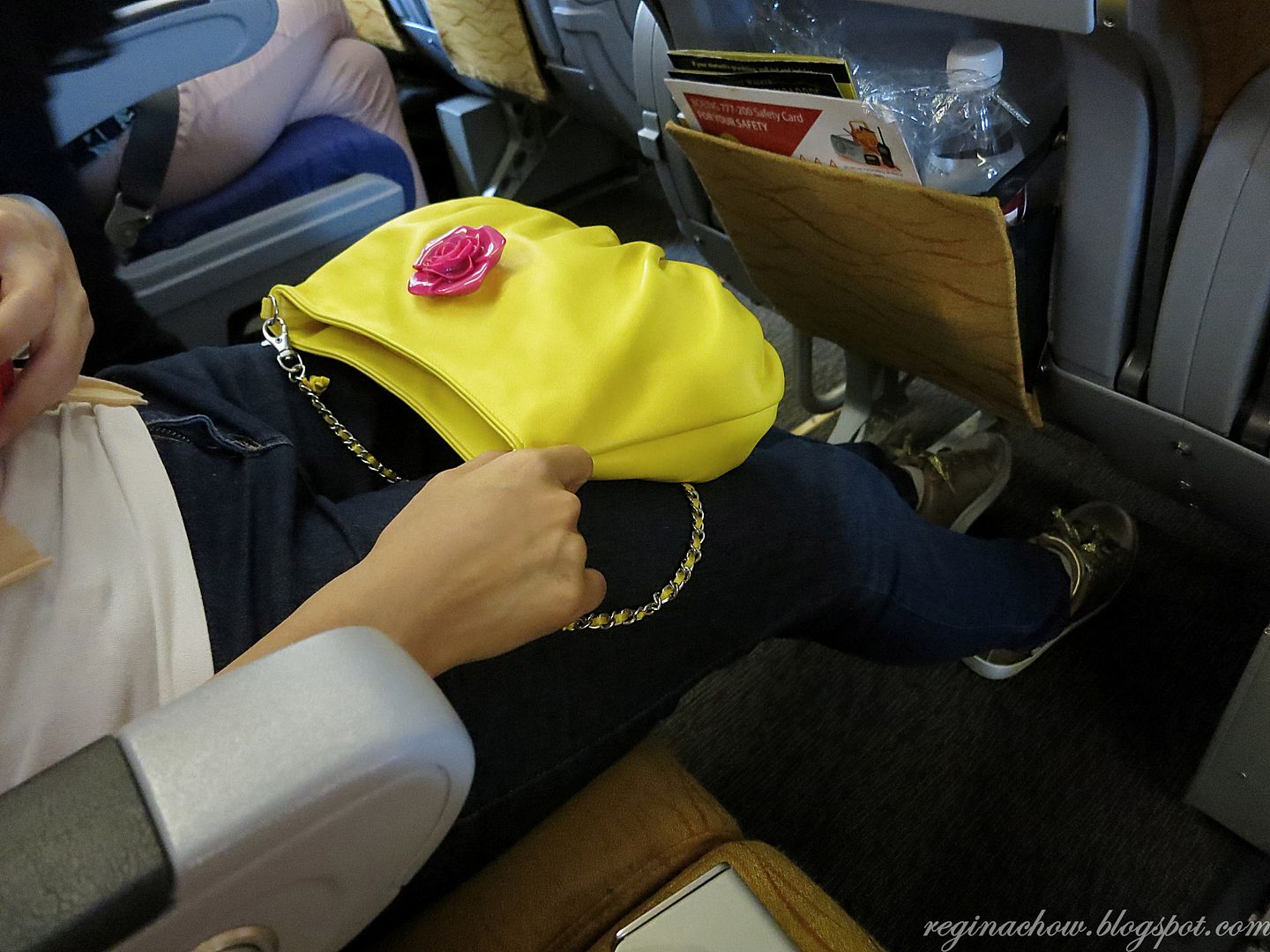 Everyone loves to travel in style, and with ScootBiz, you can do just that at a fraction of the cost that you'll expect to pay on full-service carriers.
ScootBiz
I was already very satisfied with the Super Seats in Economy Class, but ScootBiz's luxurious full leather seats with at least 38" of legroom and 8" of recline blew me away.
I could extend my legs fully!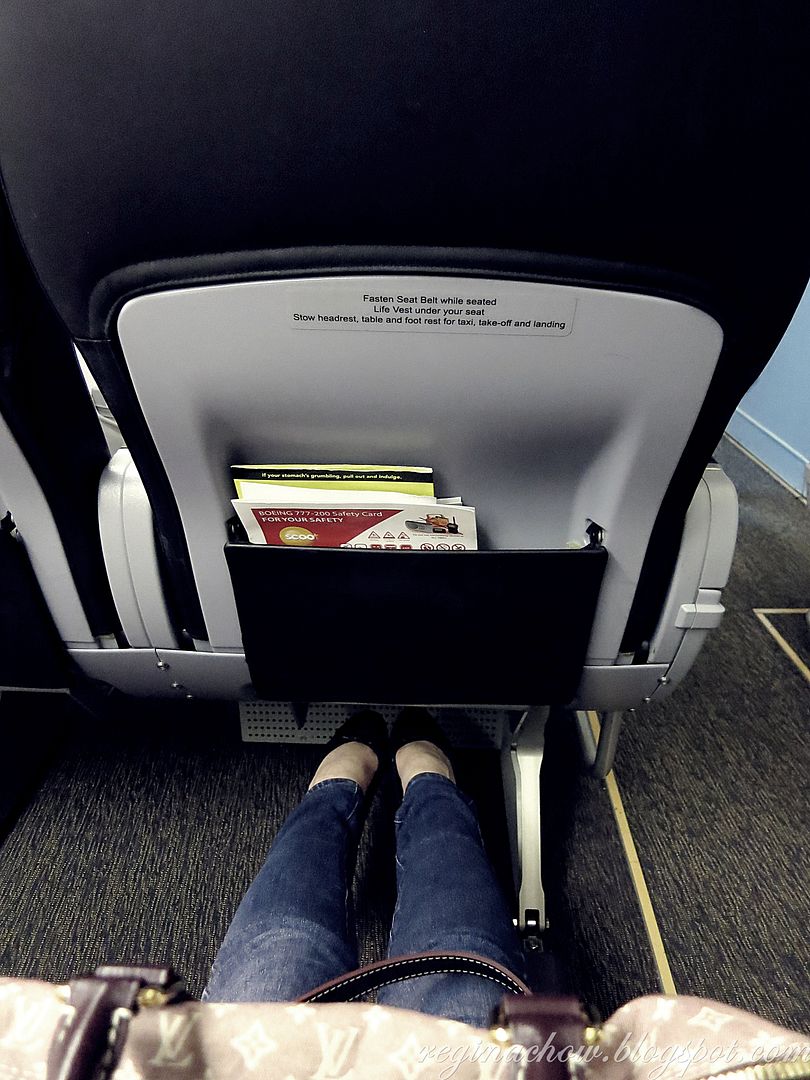 Full leather seats and maximum leg room
Our return flight was a red-eye flight, and I had to return to office immediately after touchdown at 630am for meetings. If not for the comfortable plane ride, I would have succumbed to fatigue. Thumbs up for ScootBiz!
Here are the other privileges that you'll enjoy on ScootBiz:
Preferred seat selection in an exclusive 32-seat upfront cabin, with their most experienced staff

A complimentary meal with beverages

20kg of checked baggage allowance

Up to 15kg/ two bags of carry-on baggage

Priority boarding

ScooTV in-flight entertainment streamed to your own device
Request a free access code from the crew and remember to bring your own laptop or tablet*. If you have an iPad, download the Gogo Video Plugin before your flight. On multi-sector journeys, ScooTV access codes will be given out on a per sector basis.

In-seat power

Fast-track check-in at Scoot's dedicated ScootBiz counter

Flexibility to change name, date, time, origin and destination of your booking up till 2 days before departure* (change fees & fare top-ups apply).
The great thing about Scoot is, you only pay for what you need for every flight that you book. Scoot bundles the most common options for you to choose from and you'll enjoy bundle discounts too.
If you prefer to travel without check-in luggage, Fly is the best option for you.
To add on 15kg check-in luggage, opt for FlyBag, which is cheaper than what you have to pay if you were to purchase an air ticket (without baggage) and top up for baggage separately.
I always get hungry on flights and I honestly can't survive without food for more than 3 hours. If you're like me, then the FlyBagEat option would serve you well.
This is what a complete set meal looks like. I'm usually not a fan of airline food, but I would highly recommend the soy sauce chicken rice if you take Scoot. It was so sumptuous and flavourful that I devoured every last morsel.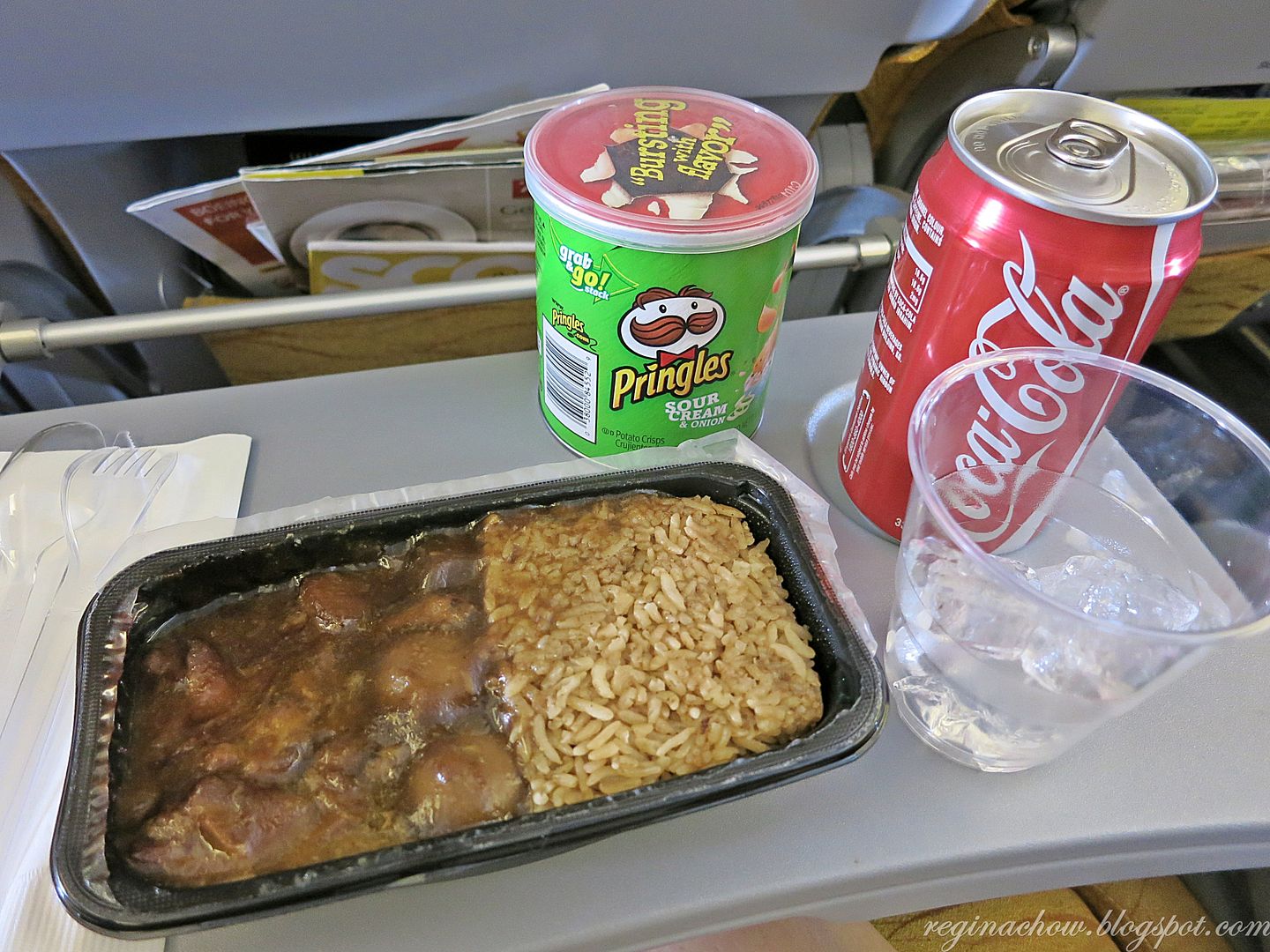 Soy Sauce Chicken Rice Meal
I also got to try the Moroccan Chicken meal, which was rather yummy too.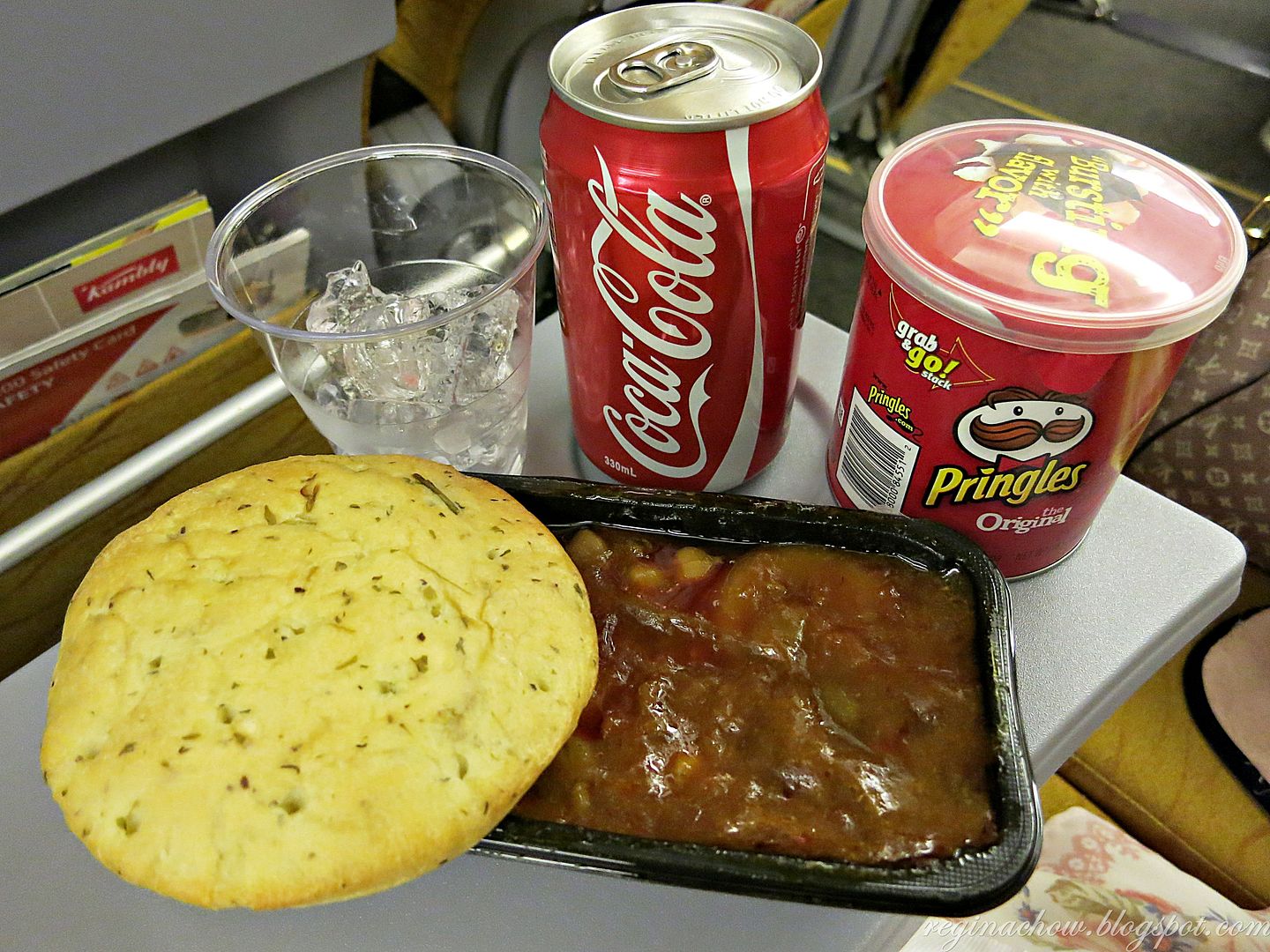 Moroccan Chicken Meal
I've never been on a flight where the crew plays games or jokes with the passengers on board, so I was pretty excited when Scoot and GV Movie Club told us that they would be springing a surprise Wolverine Q&A contest on the passengers mid-way through our flight to Seoul after a quick transit at Taipei.
DJs Jean Danker and Lim Peifen took over the airwaves spontaneously and it was actually somewhat comforting to hear their soothing, familiar voices in a foreign land.
Jean Danker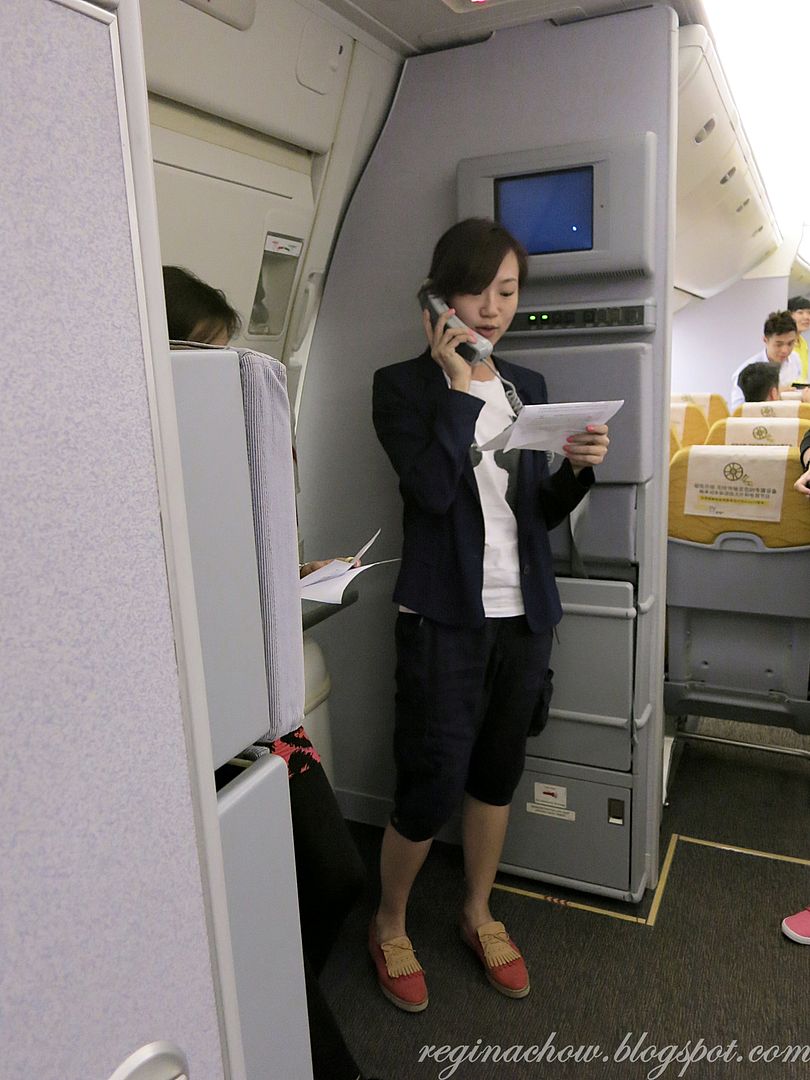 Lim Peifen
By participating in the contest, passengers would stand to win the following prizes:
1) The Wolverine movie poster
4) GV Mr Popcorn Plush Toy
The contest was held close to bed time, but check out how bright and cheery everyone looked. Everyone was fired with enthusiasm and their eyes were shining with excitement.
You can see how happy this lucky winner was when Jason handed the prizes over to him. He was literally beaming with joy. In case you were wondering, he was holding up the mascot for GV Movie Club, Mr Popcorn!
There were 5 lucky winners in total, of which 2 also won a pair of tickets to The Wolverine Fans Screening and got to meet Hugh Jackman himself.
To determine the 2 grand prize winners, a card was drawn by each of the 5 winners.
Registration is absolutely free!
Here are just some of the perks that you will enjoy:
1) $6.50 movie tickets every Tuesday
2) Complimentary Gold Class Ticket/Standard movie tickets for top spenders every month
3) Invitations to Gala Premieres
Like Mr Popcorn on Facebook to be updated on GV Movie Club Giveaways and stand to win movie tickets as well as exclusive invites to Gala Premieres!
*****
**Announcement: Winner for 'The Wolverine' Movie Tickets Giveaway

**
Thank you everyone for participating in my recent giveaway! The response was overwhelming and I received so many emails!
The winner was selected randomly using a randomizer, and the lucky reader who won a pair of 'The Wolverine' movie tickets is:
Please contact me at regina.chow@gmail.com to collect your tickets!