Wolverine is finally back! The Wolverine will be hitting cinemas in Singapore on 25th July (this Thursday), much to the delight of Marvel comic fans. I have caught most, if not all the X-men films and was looking forward to watching this on the big screen as well. My lucky stars must have been shining on me, because I managed to catch it at the Asian Premiere of the movie last week!
I have so much to thank Scoot and Golden Village for, because they flew me all the way to Seoul just to catch the Asian Premiere of The Wolverine. I even got up close and personal with Hugh Jackman at the press conference and on the red carpet! Alvin and Grace were the other two bloggers who were there with me, and to say that we had a ball of a time is a huge understatement.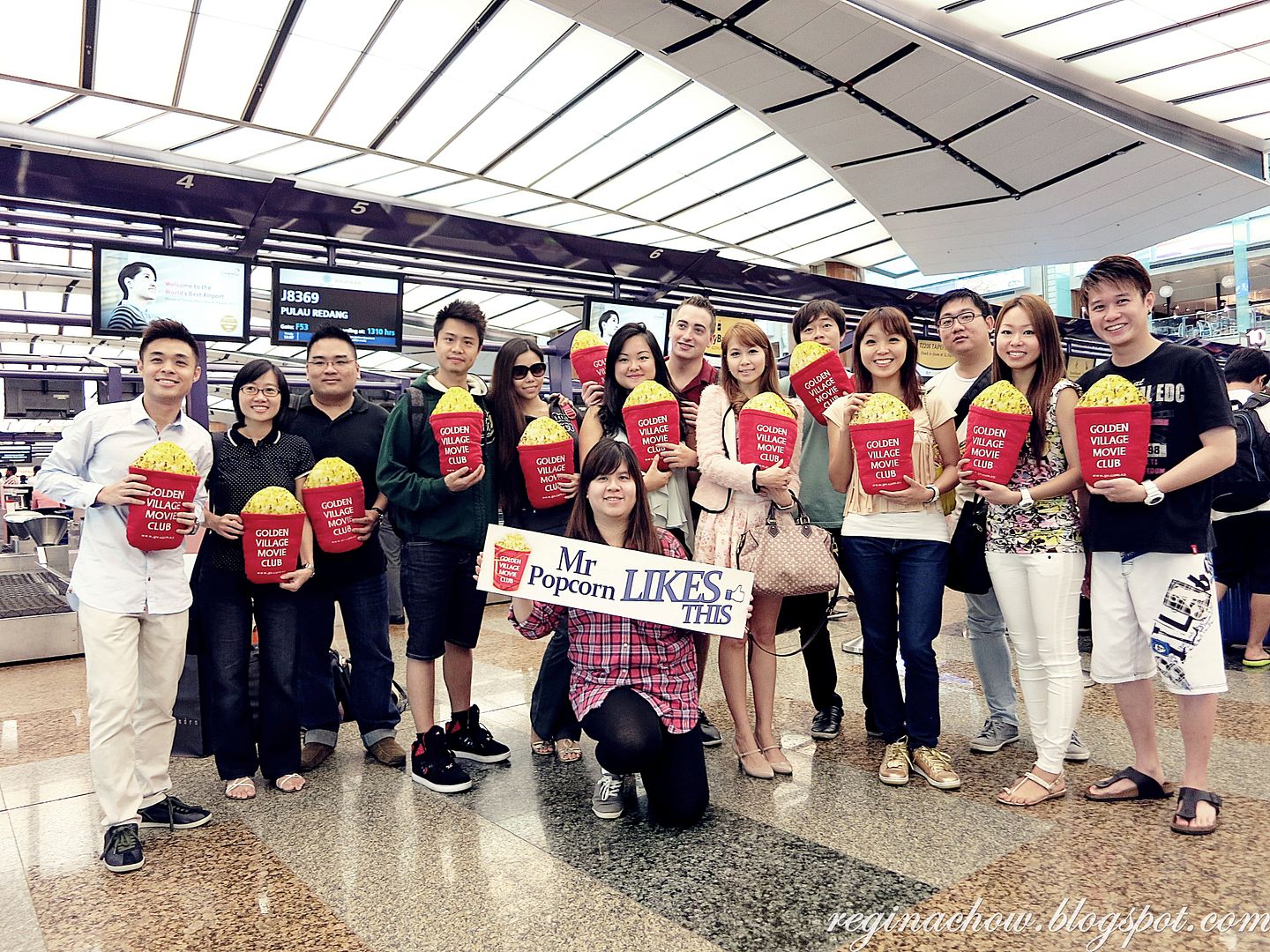 We also had with us the winners of The Wolverine contests held by Scoot, GV, Y.E.S. 93.3FM and Class 95FM.
Although we landed late at night in Seoul and had to attend the press conference at Grand Hyatt Hotel bright and early the next day, I was overwhelmed with excitement, especially at the thought of seeing Hugh Jackman live in action!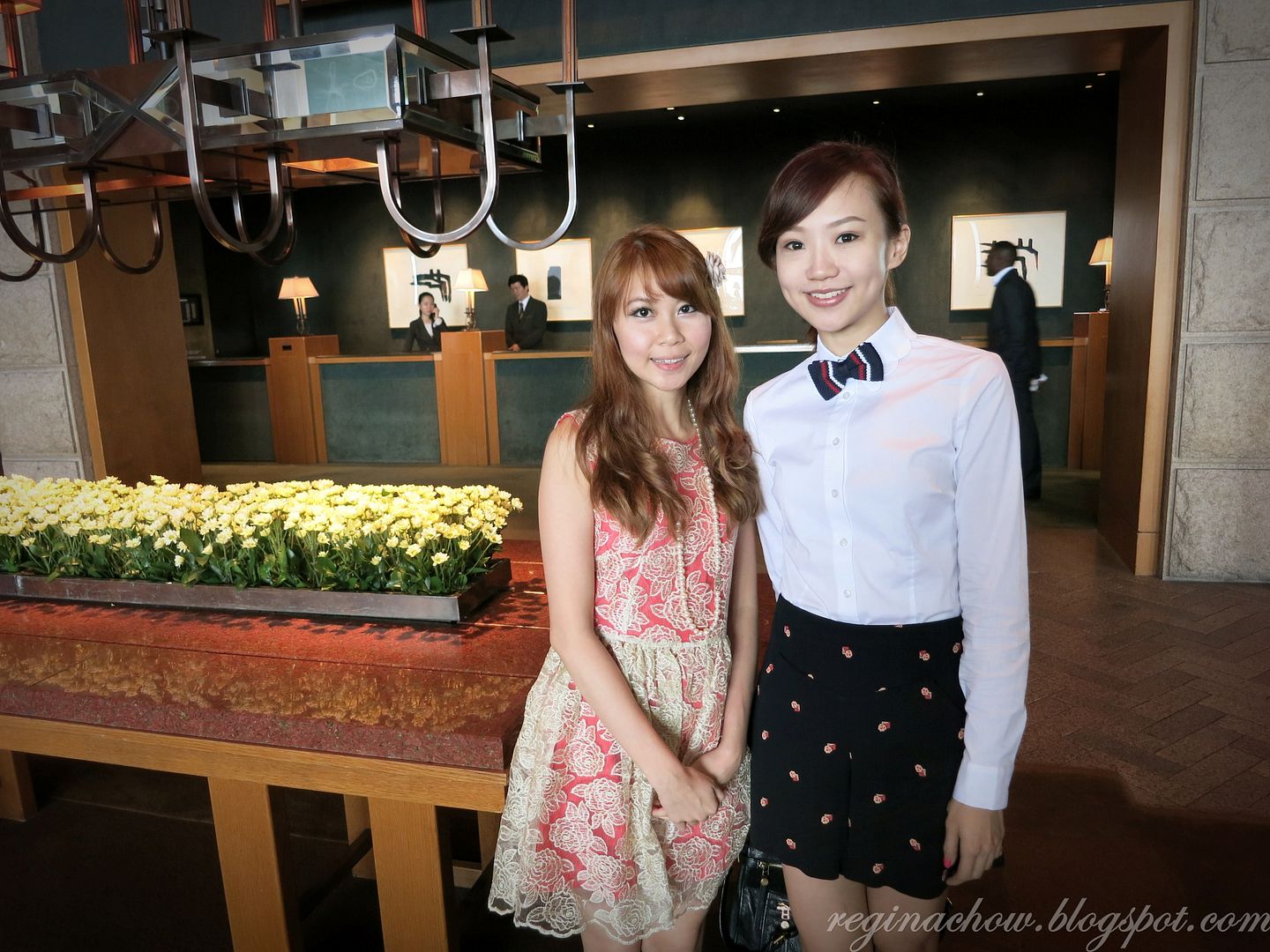 DJ Lim Peifen
Celebrity DJs Lim Peifen from Y.E.S. 93.3FM and Jean Danker from Class 95FM were at the press conference with us too. Both of them are such affable and friendly ladies with absolutely no airs about them.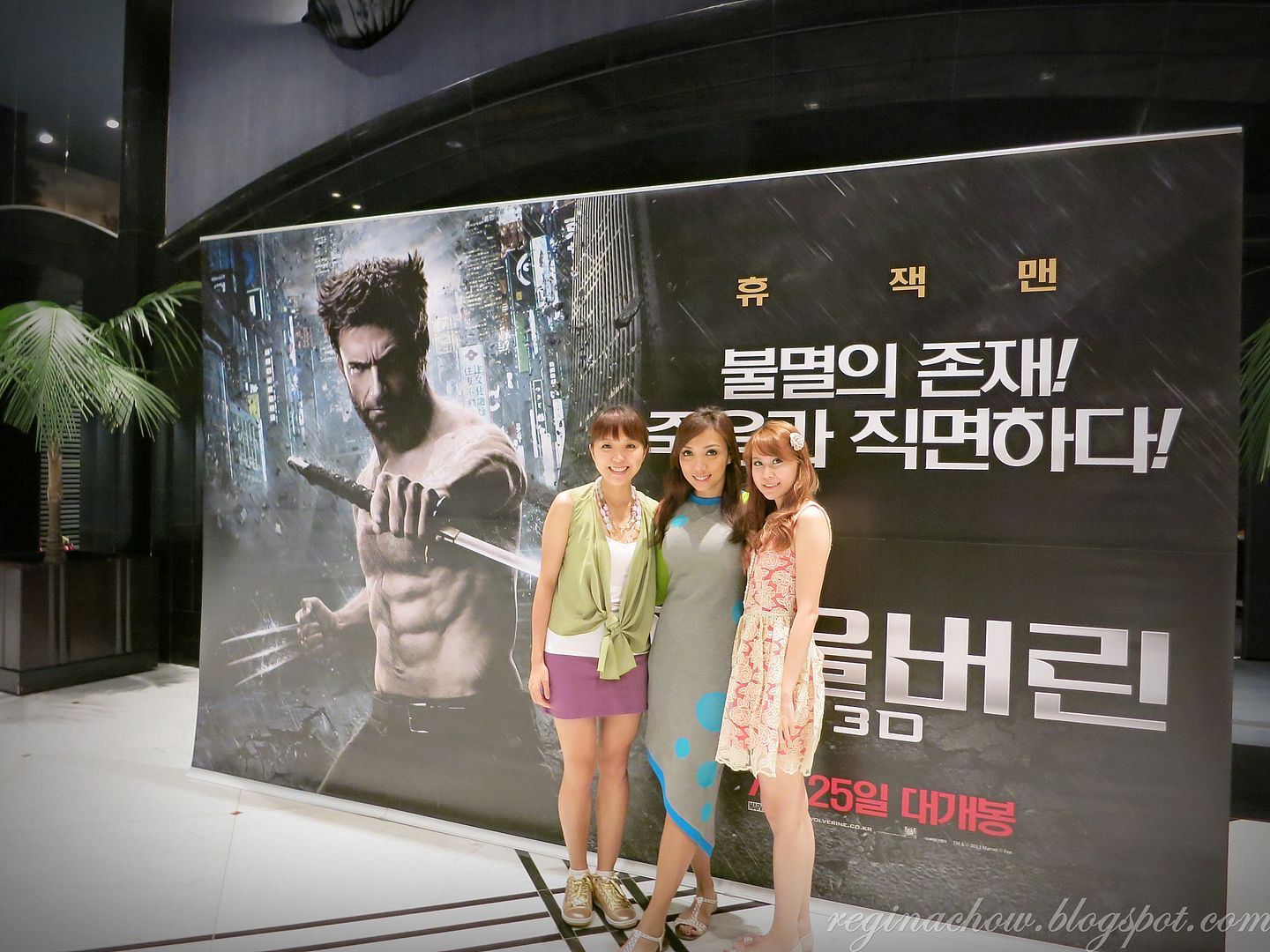 DJ Jean Danker
The ballroom was packed by the time we made our way in and everyone was eagerly awaiting the arrival of Hugh Jackman.
I have never seen so many cameras in my life! One of the photographers was eyeing me suspiciously when I took this picture, but I don't blame him. As much as he loves to take photographs, he probably isn't used to being photographed.
Finally, the star of the show appears on stage!
Angst ridden yet romantic, animalistic yet humane, Wolverine is dangerously charming. In fact, the actor himself opined during the interview that aside from the claws and superhero traits, it is Wolverine's human side that makes the character interesting.
I have to agree.
I love the X-men film series, but among the entire pack of mutants, Wolverine stands out the most because of the depth of his character.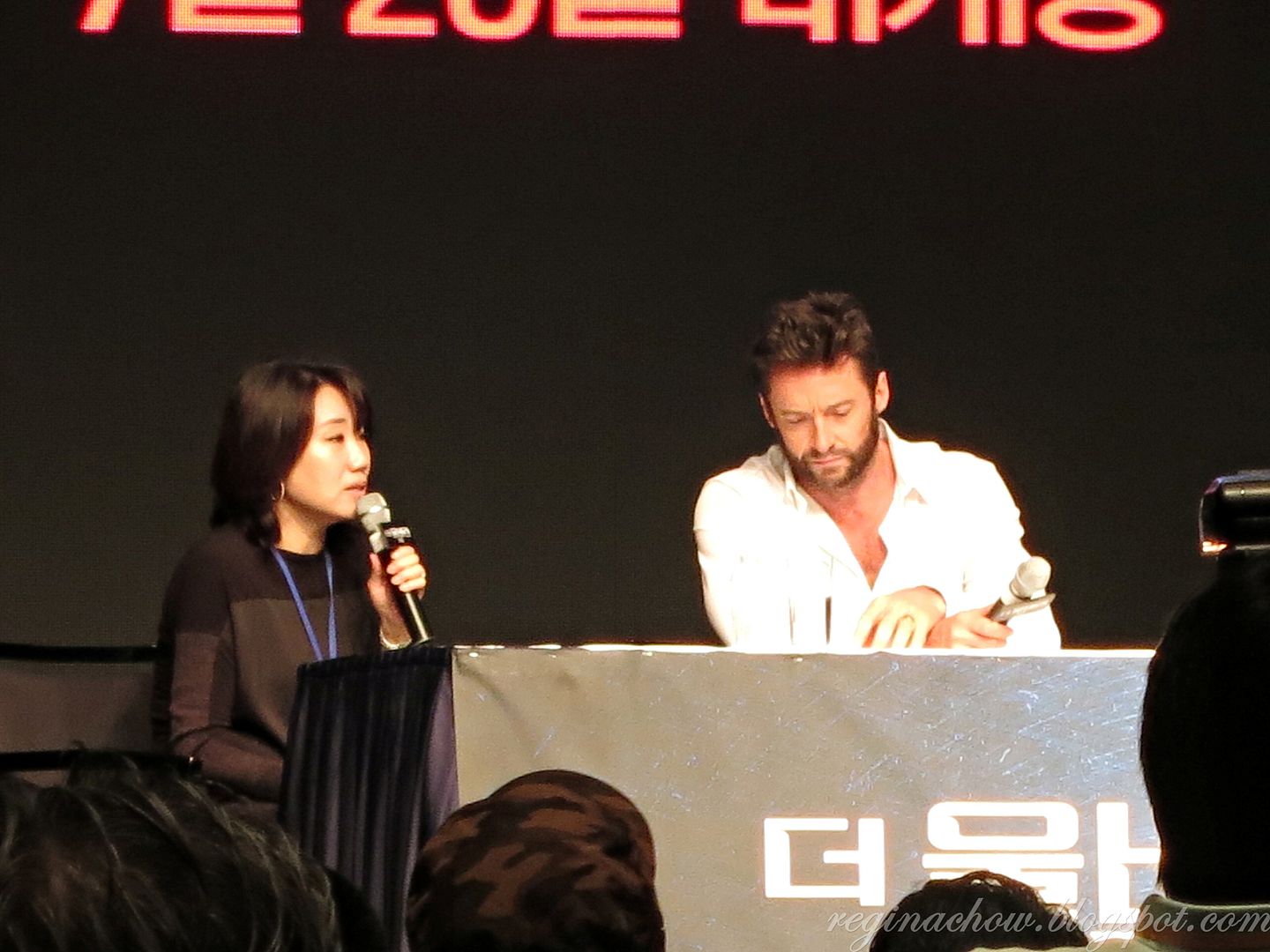 Playing the role of Wolverine was probably the most definitive moment in Hugh Jackman's career, and the actor's dedication to the role is highly commendable. He recalled during the press conference that he used to injure himself very often when he first put on his incredibly sharp claws, but it didn't take him long to get accustomed to his deadly claws, which have now become second skin.
In fact, he shared that he got so used to having his claws around that there was once when he forgot to place them in his check-in luggage on one of his trips and was promptly stopped by the authorities (who had no idea who Wolverine was) for a round of interrogation. LOL.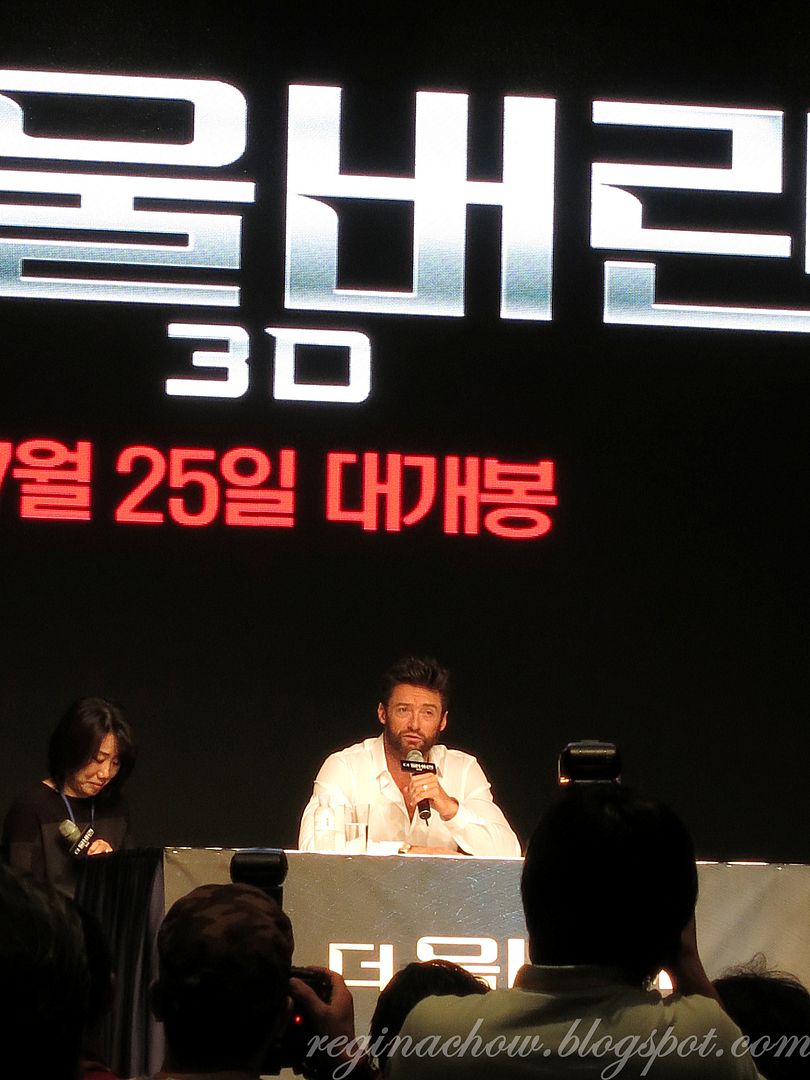 For those of you who are familiar with the story of Wolverine, you would remember that he has a love interest Jean Gray, which means that love scenes would inevitably have to be incorporated into the movie. It was funny how Hugh Jackman shared very candidly that he would choose not to tell his wife when he has to shoot love scenes until they were over to save her from having to deal with pangs of jealousy. Haha!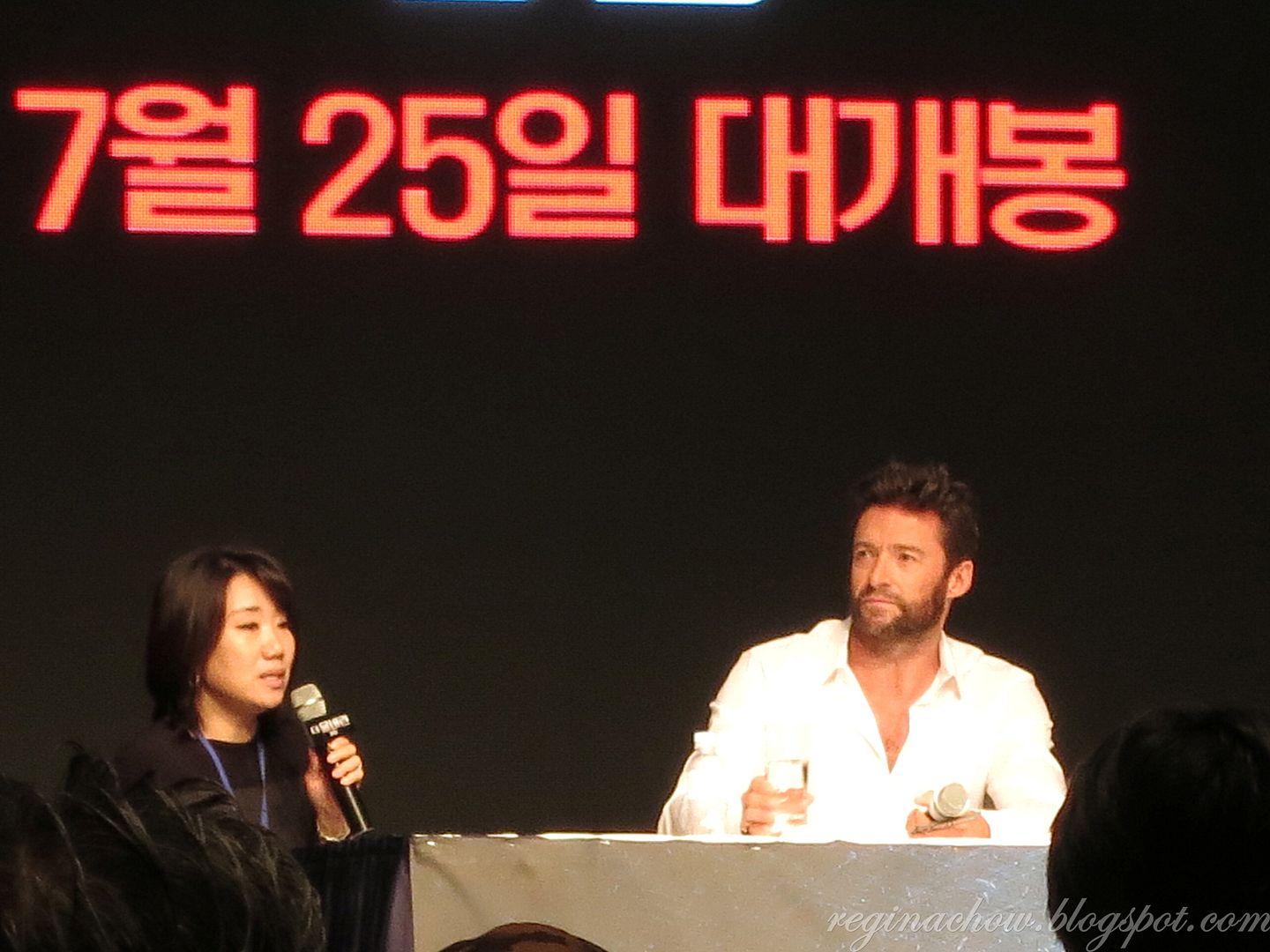 I have read and heard so much about Hugh Jackman's approachable and friendly personality, but I was still surprised at how down to earth he is in real life. His wit and humour never fails to put a smile on your face, but it is his punctuality and affability that takes the icing on the cake for me.
We never had to wait at length for his arrival at the press conference or the red carpet and he was very accommodating to his fans whenever they stopped him for pictures. He also stopped to chat with his fans along the way and from what I observed, I could sense that he was genuinely interested in interacting with everyone.
He was so busy talking to everyone that it took him quite a while to reach the front, where we were waiting in anticipation. After what seemed like an eternity, he finally walked over!
Can you see how close we were to him?
When he finally stopped in front of me, I asked if he could autograph my poster and take a picture with me. He agreed very readily and even signed his name twice on my poster.
Those of you who follow me on Instagram and Facebook would have seen this blurry picture of us. I wish the picture turned out sharper, but it made my day nevertheless. I was starstruck! He looks exactly the same as he does on screen!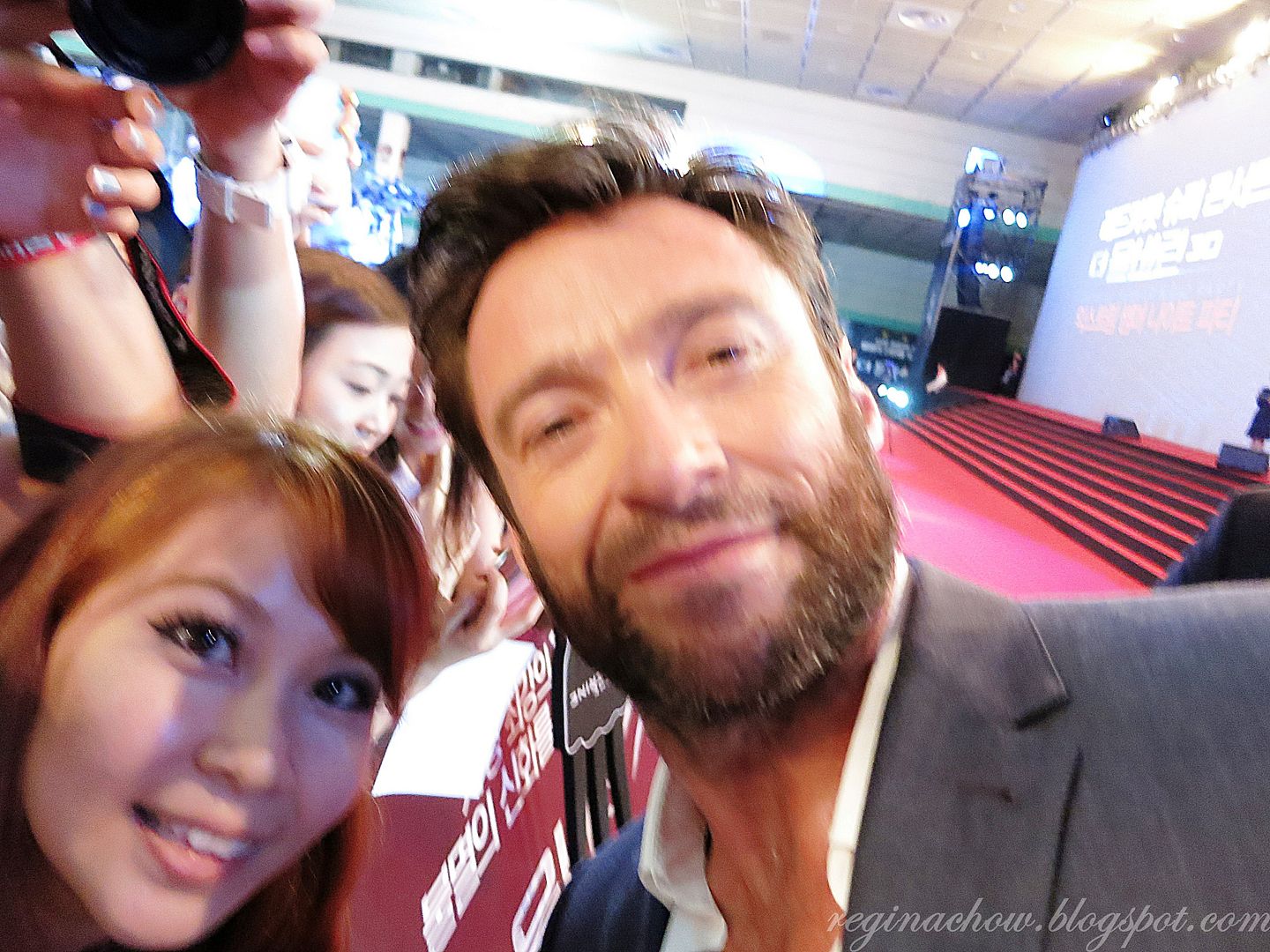 And so, yes the actor is suave and charming, but the golden question for the day remains.
What did I think of the movie, 'The Wolverine'?
The movie started at 9pm after the red carpet, but despite my slight headache due to a lack of sleep, I was sitting at the edge of my seat throughout the entire movie. Sleeping was definitely not an option. There were riveting fight scenes and adrenalin pumping action intertwined with a dose of humour and romance, basically everything that you could ask for in an X-men film.
It was an exhilarating experience.
That said, my fellow travel companions and I concurred that there is no need to watch it in 3D because the difference is so negligible that it doesn't affect your cinematic experience at all. Throughout the movie, I was expecting someone to come flying into my face (they did fly in all other directions though), but that never happened. Hence, I would recommend that you save your money and forget about watching it in 3D.
The film starts off with a brooding Wolverine, jaded by his inner struggle with immortality.
I loved how the film delved into an unexplored dimension of Wolverine as i

t gave me a holistic understanding of his character as well as deeper insights into his vulnerable side beneath that hotheaded, beastly exterior. Wolverine may have healing powers, but those powers certainly do not extend to his emotional well-being.
The movie is largely shot in Japan, where yakuzas and ninjas roam, and the first action scene is unleashed only about half an hour into the movie, but trust me, it is as refreshing as it is gratifying. One of my favourite action scenes is the bullet train chase, but I shall not elaborate any further lest I spoil the fun. ;)
To pique your interest further, I will leave you with the official trailer of The Wolverine.

Go catch it soon!
Tickets are probably selling out fast for this blockbuster movie so remember to book your tickets early.
Alternatively, maybe I can offer you a pair of complimentary 'The Wolverine' movie tickets? ;)
**Giveaway**
Yes, I'm giving away a pair of 'The Wolverine' movie tickets!!
All you have to do is drop me an e-mail at regina.chow@gmail.com or leave a comment here to win!
Deadline: 26 July (this Friday!)