fashion
fashion fridays
ootd
wiwt
Fashion Fridays: Crop Tops and Prints
Friday, May 23, 2014
Pants from Topshop Jacket from BYSI Leatherette Crop Top from MDS   Cuff from Diva I was initially a...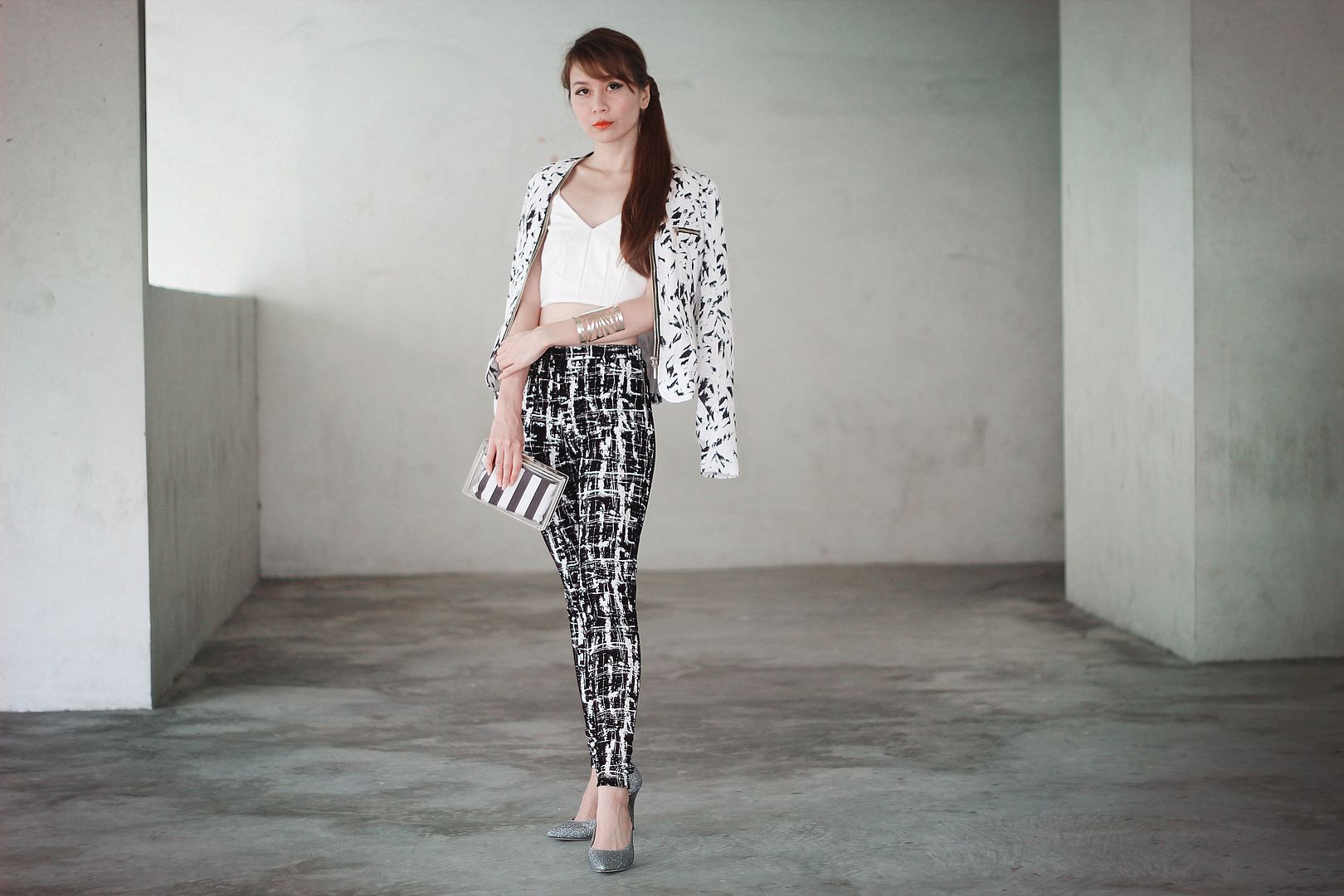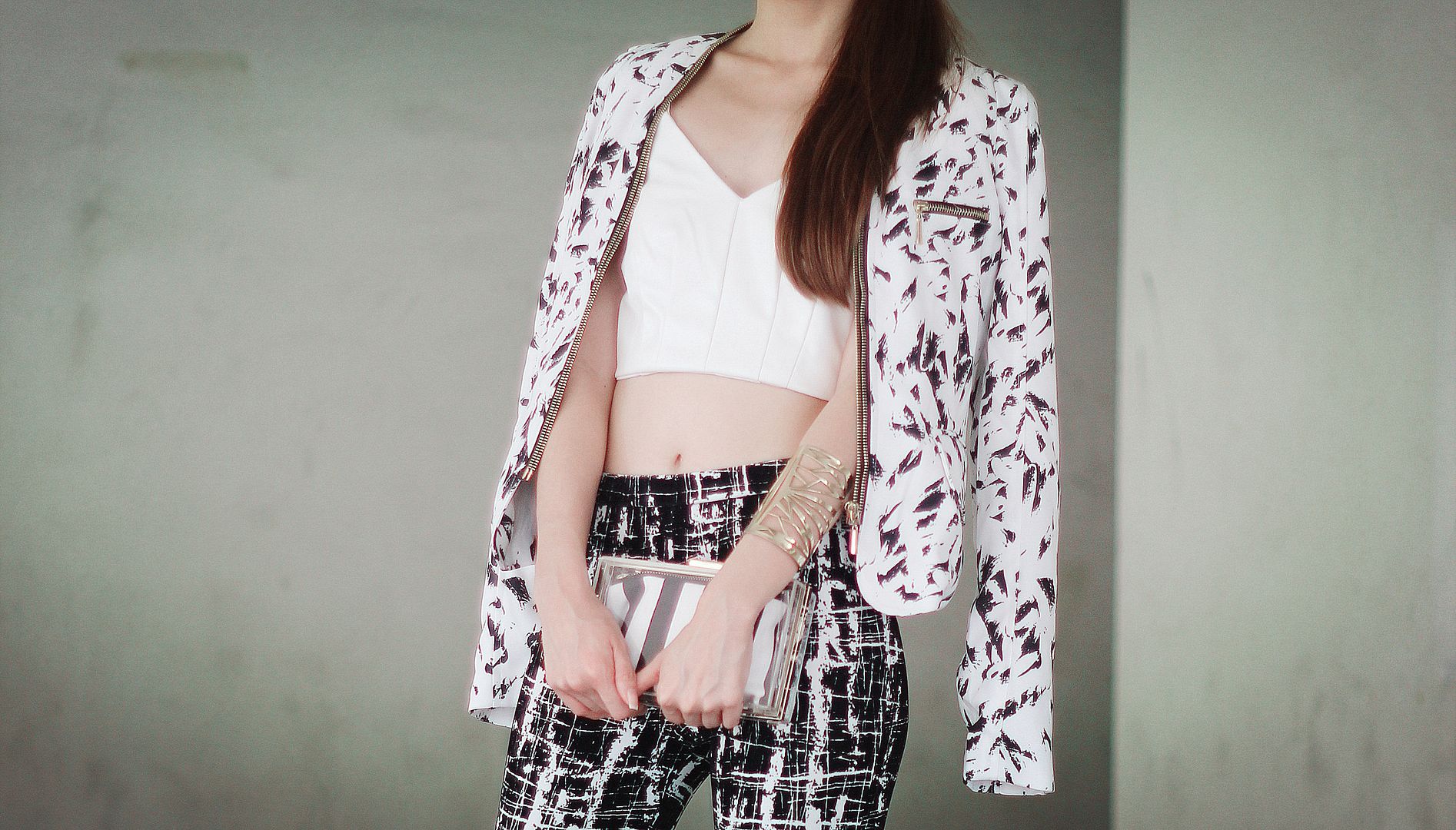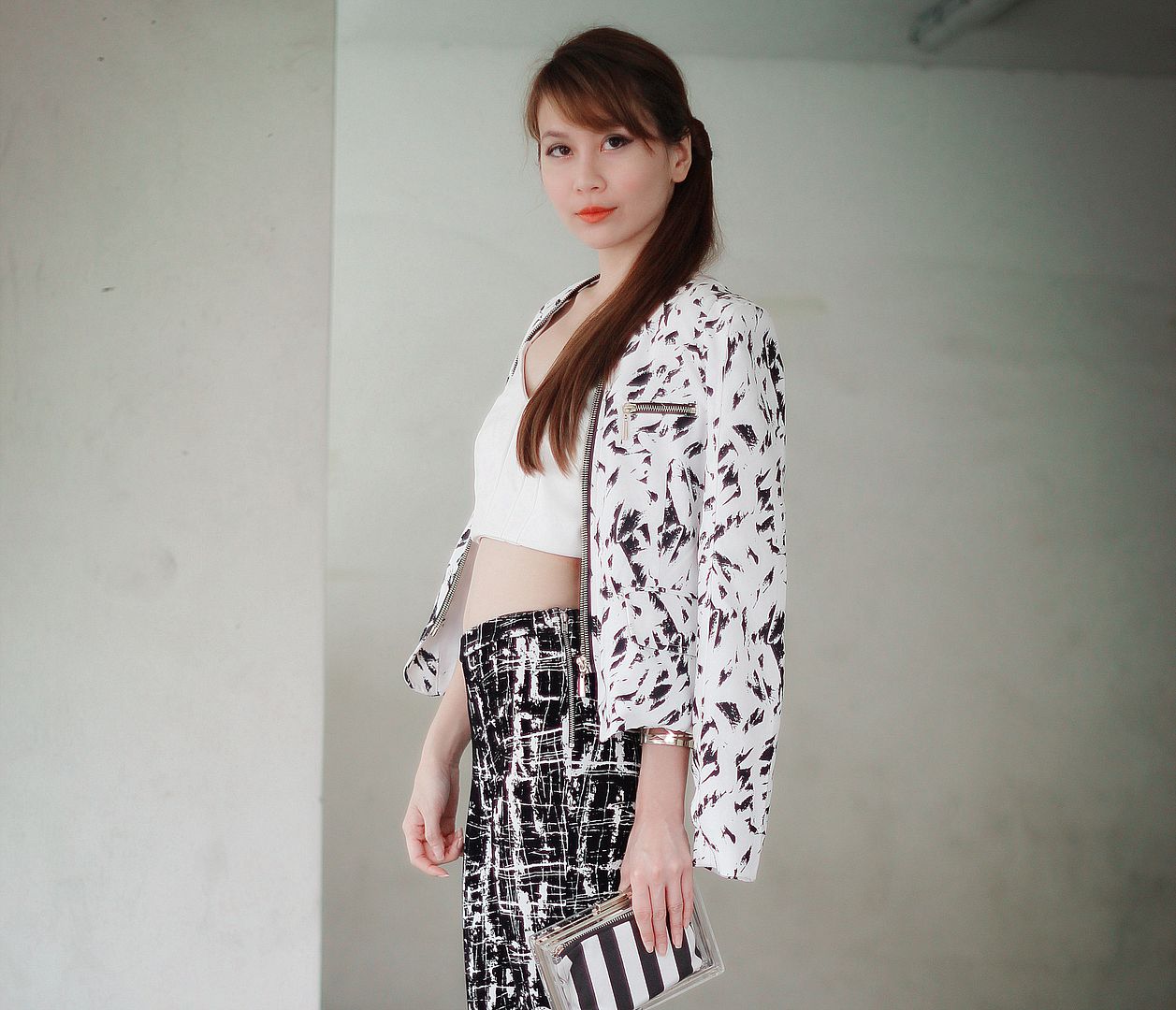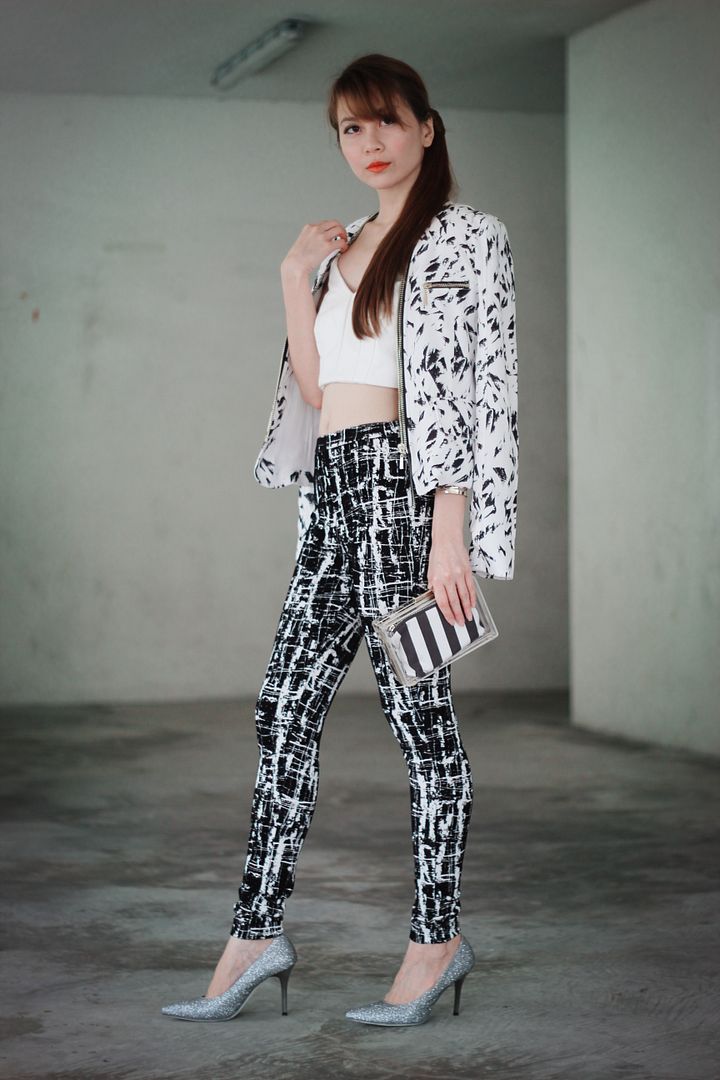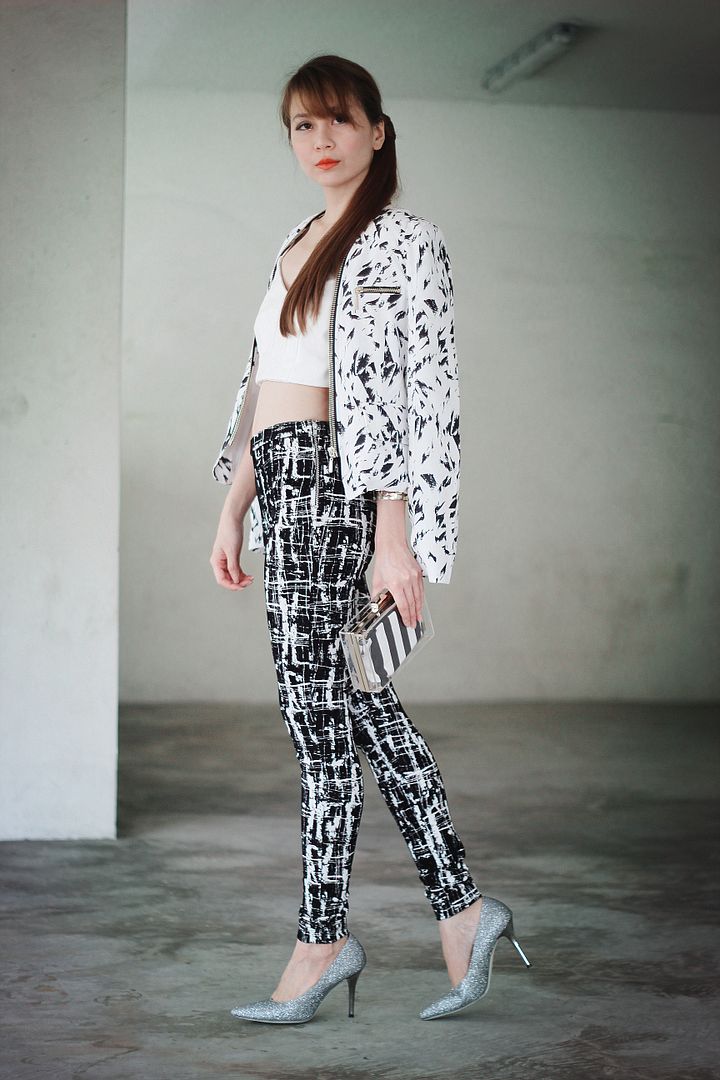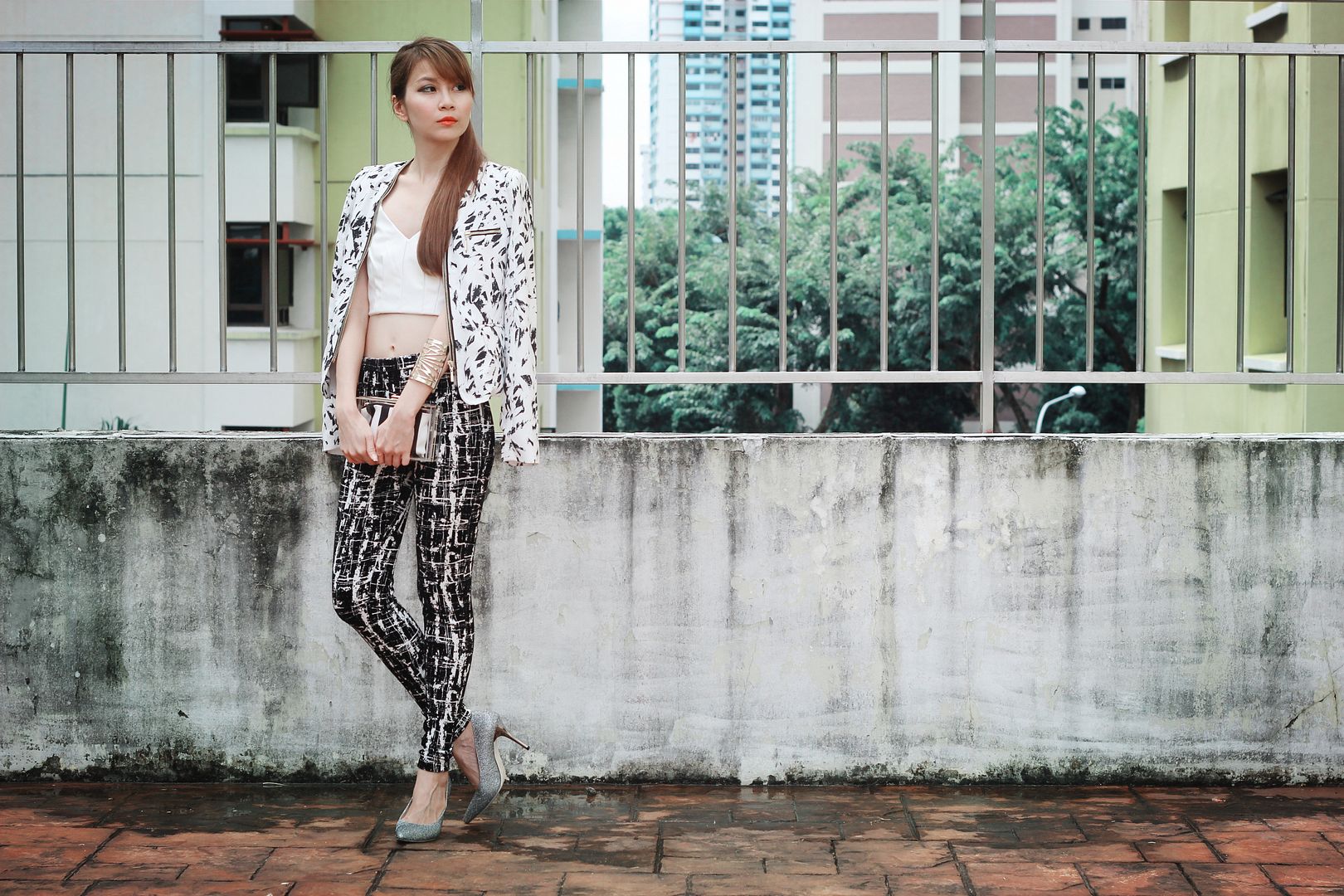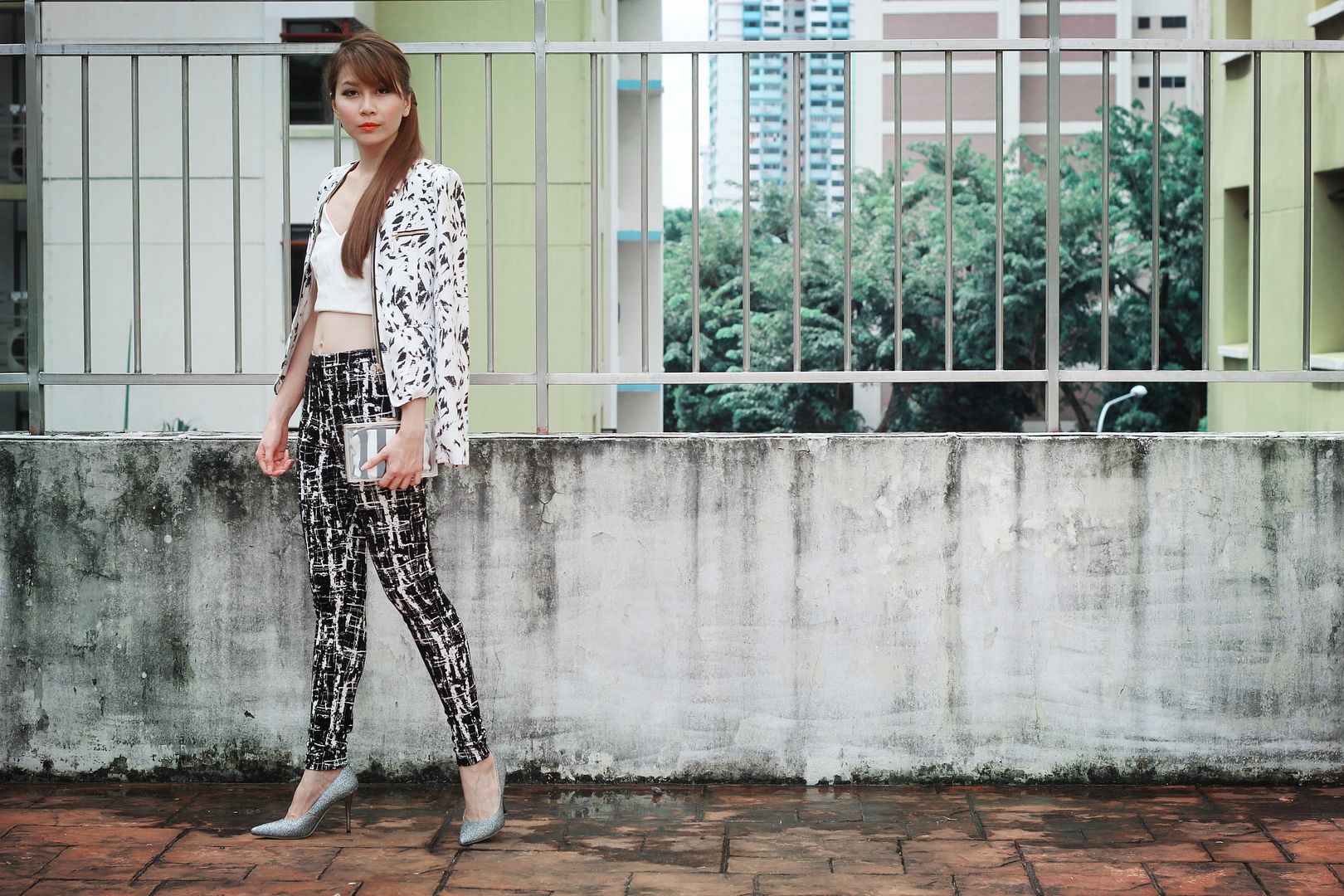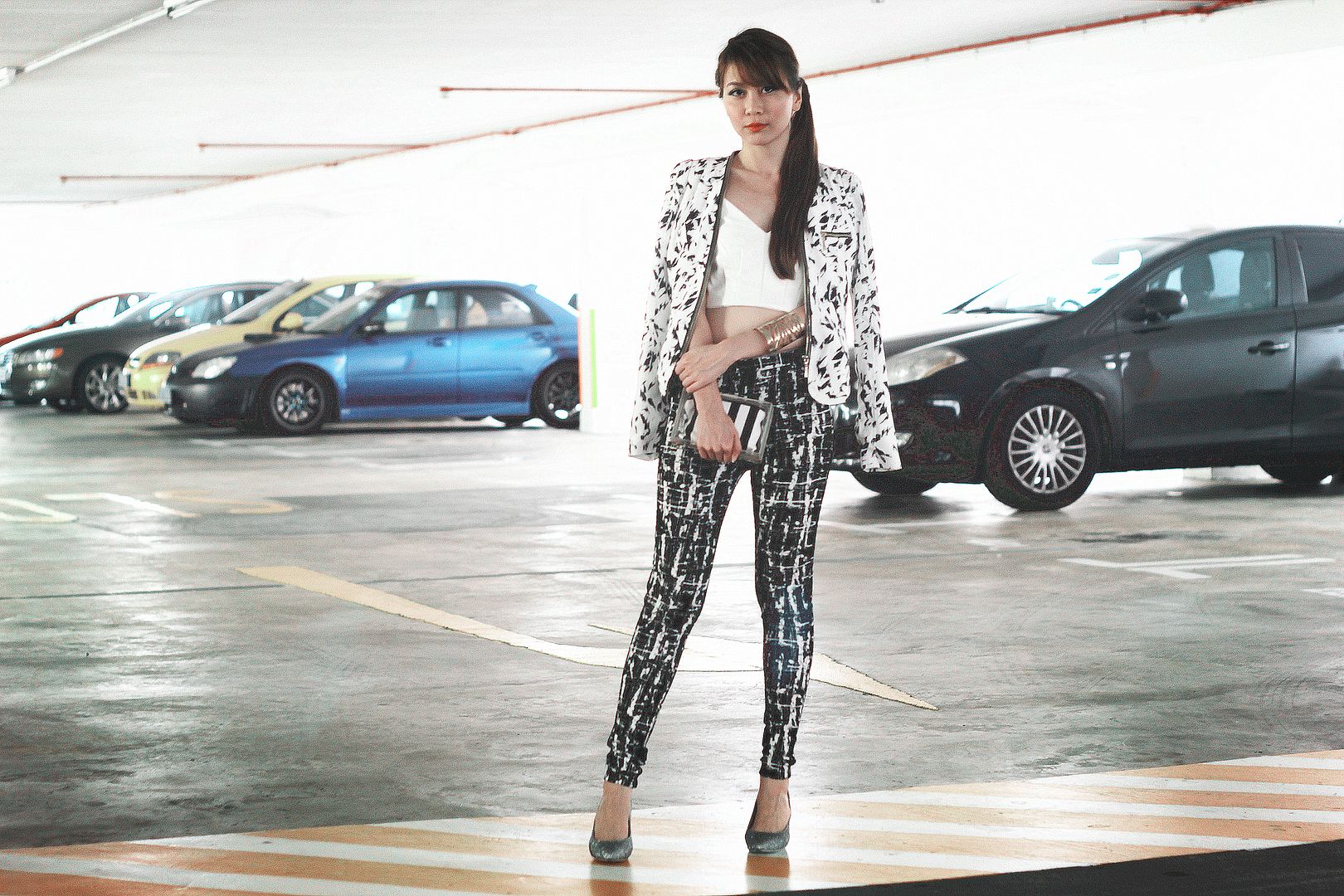 Pants from Topshop
Jacket from BYSI
Leatherette Crop Top from MDS
Cuff from Diva
I was initially a little reluctant to experiment with two of the most popular trends right now, namely the print-on-print trend and the crop top trend. Reason being, both trends can be rather tricky to pull off. You could risk looking totally uncoordinated with the print-on-print trend and you will look really skanky if you bare too much of your midriff with the crop top trend.
Having said that, I have to admit that both trends are fun to play with and absolutely fashion forward.
In this look, which I wore to the Audi Fashion Festival After-Party, I attempted to combine both trends based on a couple of tips that I read about:
1) Play with proportion and match your crop top with high waist bottoms to expose just a silver of skin.
2)
Throw on a blazer to cover your shoulders if you still think it's too revealing.
3) When matching two prints with similar patterns, make sure that only 1 is graphic while the other is more tame.
In this case for instance, the busy-ness of the prints on my white-based jacket is played down by the bolder prints on my black pants.
I particularly love how the solid white crop top unified the clashing prints and pulled the whole look together. Instead of my usual curls, I kept my hair straight and neatly tied up in a side ponytail to balance out the prints and keep humidity at bay too.
When two worlds collide and synergies are harnessed, the results are pretty amazing, isn't it? Hope you like this look as much as I do.
Have a great weekend! I was supposed to head to Bangkok this weekend, but the recent coup declaration has foiled my plans. Talk about bad timing!