events
fashion
ootd
review
reviews
shoes
wiwt
Fashion Fridays: Meeting Sophia Webster in Singapore
Friday, May 02, 2014
I attended the launch of Sophia Webster's "Supa Dupa Fly" Spring Summer 2014 collection at On Pedder recently, where I ...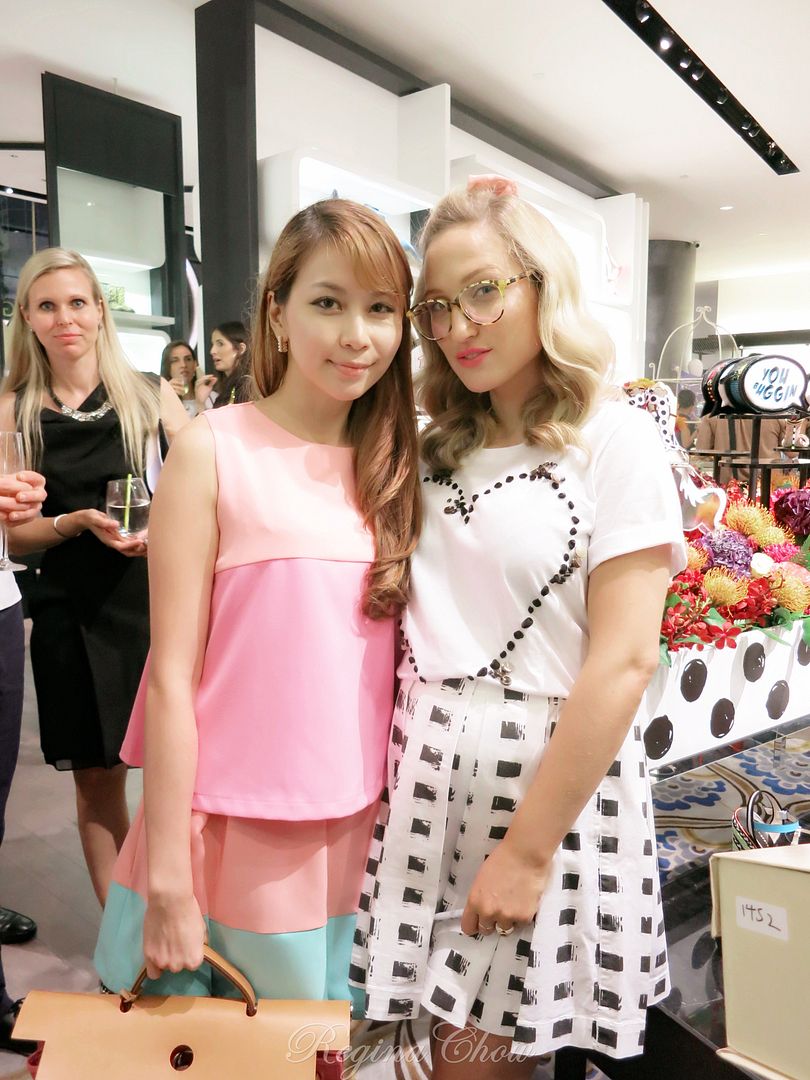 I attended the launch of Sophia Webster's "Supa Dupa Fly" Spring Summer 2014 collection at On Pedder recently, where I got the opportunity to meet the designer herself. I have been eyeing Sophia Webster's covetable designs ever since she launched her first collection, so you can only imagine how excited I was to finally meet her in person!
She is such a warm, friendly and affable lady. Despite being five months pregnant at the time of her visit, she was a picture of radiance in her playful monochromatic ensemble.
Pardon my goofy smile here. We were laughing about how difficult it was to find a suitable spot for her autograph because of the limited space on the soles. And if you were wondering, yes, that pair of gorgeous butterfly-inspired gladiator heels are now mine.
You would probably have seen a close-up shot of my beautiful Electra heels if you follow me on my instagram account (@reginachow_sg).
I put them on the very next day for a day out with my hubby and it was such a breeze to walk in. The heels may appear reed thin, but they are by far one of the most stable and comfortable pair of heels that I have in my wardrobe.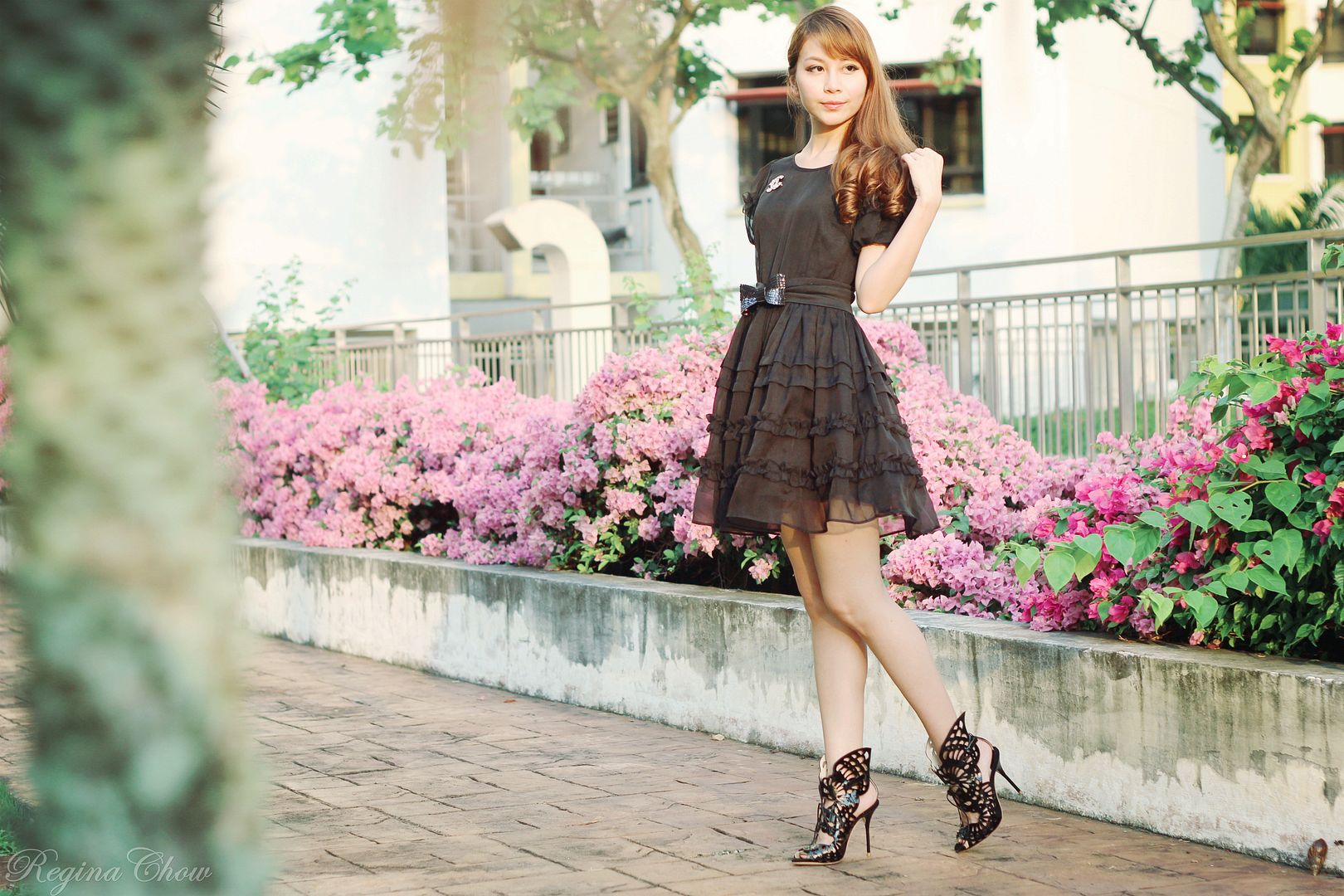 The "Supa Dupa Fly" collection is inspired by insects such as butterflies and beetles, and it is amazing how Sophia Webster transforms something as unexpected as butterfly wings or beetle wings into delectable statement heels that are instant conversation starters.
In fact, every pair of Sophia Webster shoes creates a fashion statement and takes you to a fairytale world, where everything is sweet, pretty and nice. Think fluttering butterflies, candy floss colors and polka dots. If you love shoes that embrace femininity with a touch of quirkiness, you'll fall head over heels in love with Sophia Webster.
The whimsical style of Sophia Webster's' first collection in SS2013 immediately captured the hearts of many and won her the British Fashion Awards for Emerging Accessories Designer. T
he former design assistant to Nicholas Kirkwood may be a new kid on the block, but she has already garnered an impressive celebrity following, from the likes of Rihanna, Angelababy, Sarah Jessica Parker and Chloe Moretz.
Rihanna in Sophia Webster (credits:Cosmopolitan)



Sarah Jessica Parker in Sophia Webster (credits: Vogue)
Chloe Moretz in Sophia Webster (credits: Coolspotters)
Here are some of my favourites from the "Supa Dupa Fly" collection:
The future certainly looks bright for Sophia Webster. She is always full of surprises and I honestly can't wait to see what is up her sleeve next!