beauty
blogging events
review
reviews
Talika Light Duo+
Wednesday, May 07, 2014
I first chanced upon Talika Lipocils Eyelash Treatment Gel in my early 20s and it was and still is one of the best eyelash treatment gels t...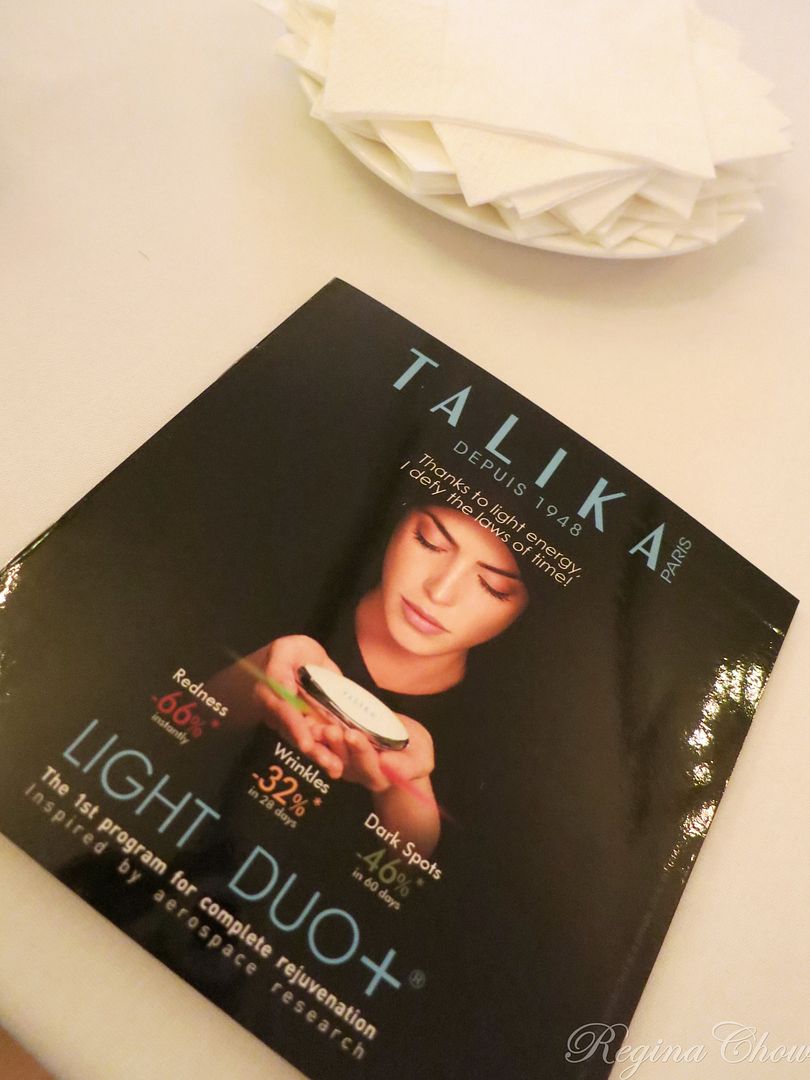 I first chanced upon Talika Lipocils Eyelash Treatment Gel in my early 20s and it was and still is one of the best eyelash treatment gels that I have tried. My wonderful experience with Talika left me with a glowing impression of the brand till today. I wanted to learn more about the brand's latest innovations and was excited to be a part of the Talika Light Duo+ product launch at Forlino.
Talika Light Duo+ is a revolutionary anti-aging beauty device that includes 3 different light wavelengths to target different skin issues, including dark spots, wrinkles and redness. With this powerful anti-aging multi-program light device, you can now say goodbye to the signs of aging in the comfort of your home.
I especially like the device's smooth, sleek design. The buttons on the side blend in seamlessly and the handy size makes it a breeze to carry around when you travel overseas.
The device is also fitted with a timer and is activated automatically upon contact with the skin.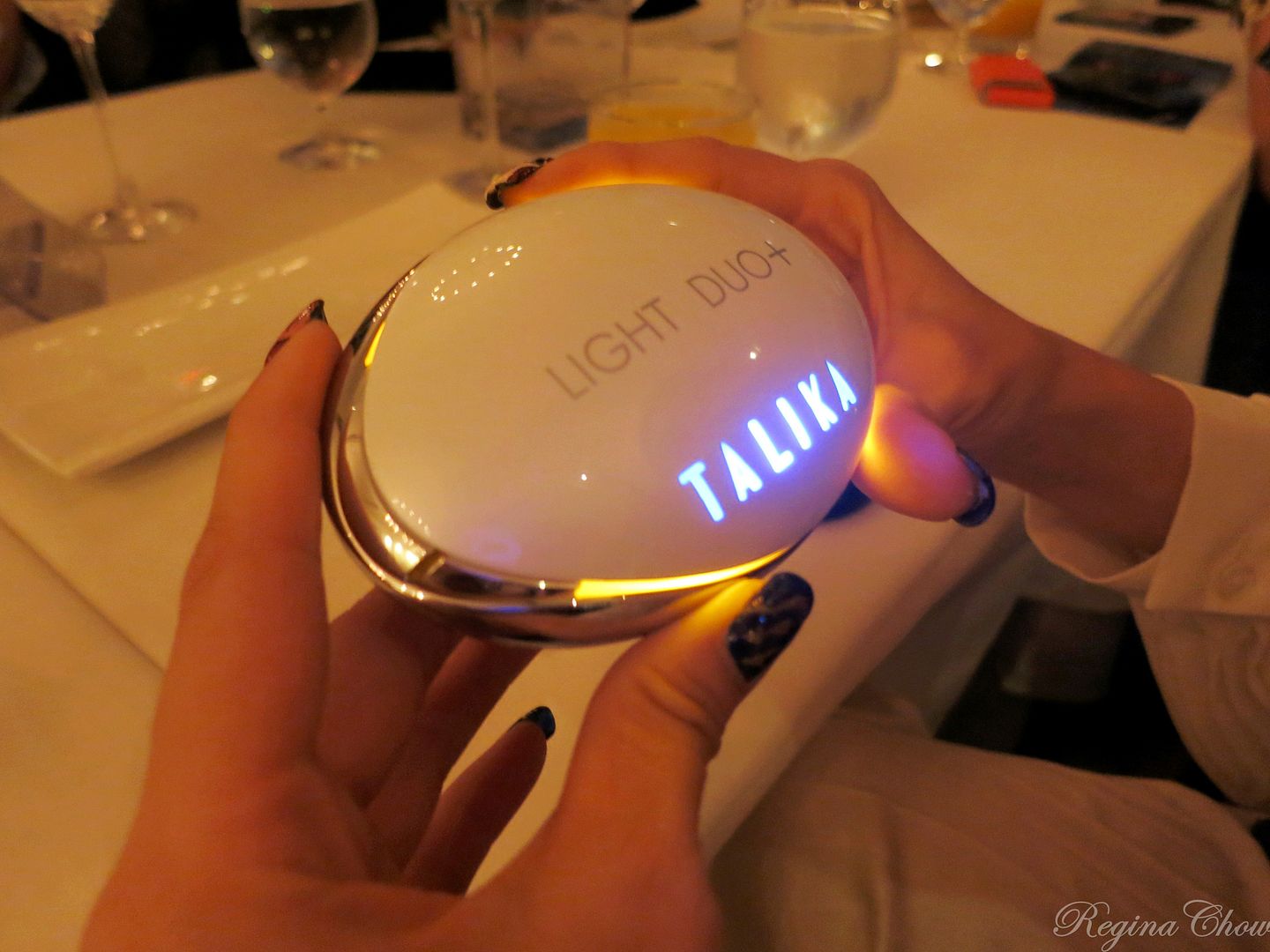 Now, I'll share more about the three different functions. The device comprises 3 coloured lights, namely green, orange and red. Each colour has a different wavelength and is able to address different skin issues by regulating our epidermal and dermal cells.
The green light you see here specifically targets dark spots by regulating melanin production in 2 minutes per day. It has a wavelength of 525nm and is able to penetrate the epidermis layer, also known as the outer layer of your skin. In fact, results have shown that it is able to decrease the appearance of dark spots by 46% in 60 days!
I am particularly interested in trying this function because I have very stubborn pigmentation on my upper cheeks.
The orange light on the other hand has a wavelength of 590nm and is able to penetrate the middle dermis to effectively combat wrinkles by reactivating collagen and elastin synthesis.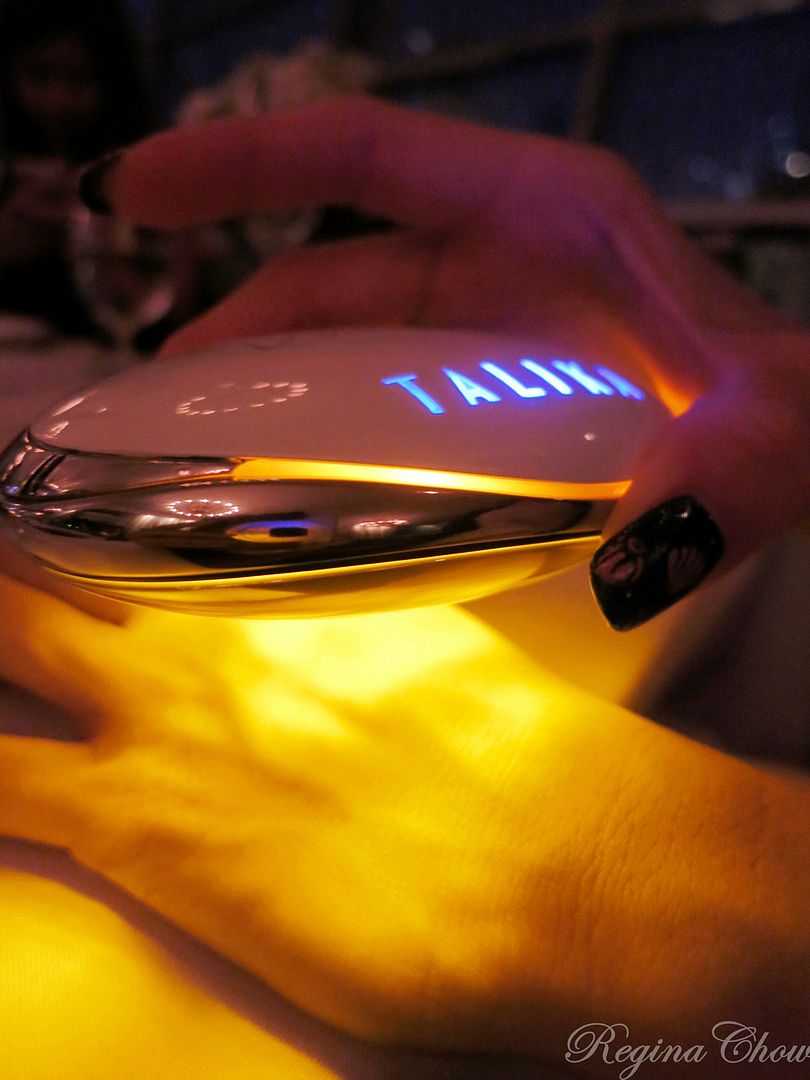 Finally, the red light has a wavelength of 630nm and is able to eliminate redness and soothe the skin.
Talika Light Duo+ also incorporates gentle vibrations during treatment to boost local microcirculation to improve intercellular communication. I tried the device on my hand and was pleasantly surprised that I hardly felt any discomfort. You can also use this with facial serums to boost the penetration rate and ensure that your skin reaps all the goodness of the ingredients.
All in all, Talika Light Duo+ promises radiant, glowing, younger-looking skin at the touch of your fingertips.
If you are interested in purchasing Talika Light Duo+, it retails for S$575 at all Talika counters at Metro.
Thanks to lovely Mag once again for inviting Karen and I to the event!