fashion
fitness
health
photography
review
Fashion: Stylish in Shorts
Sunday, July 20, 2014
Shorts set from Theory of Seven Shoes from Charles & Keith Bag from Givenchy Hair & Make-up c/o ...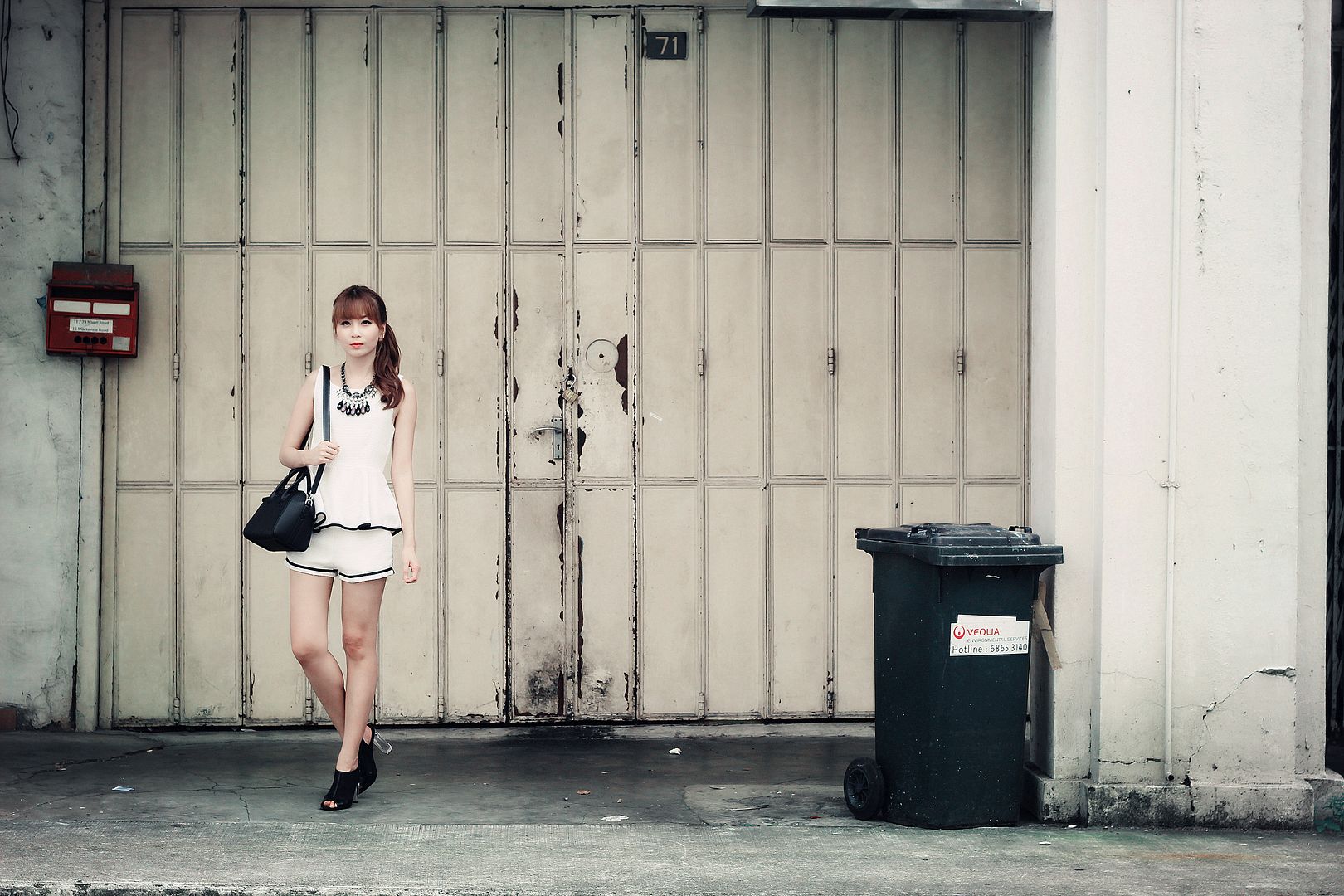 Shoes from Charles & Keith
Stylish shorts is a term that comes across as a misnomer at first glance. How one could look stylish in a pair of shorts used to be unfathomable to me, but my mind changed ever since I chanced upon well-tailored shorts sets like this particular one from Theory of Seven (they're having a massive sale now!). Looking immaculate without compromising on style and convenience takes all but 2 minutes with shorts sets thanks to the structured silhouette. If you are in the creative industry, this is probably an outfit that you can pull off for work too.
I love wearing jeans and pants too, but shorts is really the most practical option for our climate, especially if you're going to be out and about the entire day. That very day, I had a makeover session courtesy of Laneige earlier in the day (more details in a separate blog post) and a couple of errands to run after that. Speaking of which, I absolutely adore the glamorous make-up that the lovely Korean make-up artist at Laneige did for me. The braided crown hairstyle added the finishing touches to my overall look and now, I'm on the hunt for a hair tutorial video to replicate this hairstyle.
On a totally irrelevant note, I had originally intended to write a post titled "Breaking Back" in view of my recent back problems. The resemblance of the title to the popular drama series "Breaking Bad" cracked me up and I always believe a little humour is perfect for alleviating pain and stress. I have terrible posture and while my back is better now, I have been told to stay off certain poses such as downward dog during yoga and to sit less. In fact, I was told by my doctor that I should stand up every 15 minutes!
My penchant for large bags doesn't help too as I love to bring my entire house with me wherever I go, and that exerts unnecessary pressure on my back. Obviously. So yes, I will be sticking to smaller bags like the Givenchy Mini Antigona which was a gift from the hubby recently. He immediately insisted on getting me a new bag after my doctor's appointment. You know, sometimes I wonder what I did to deserve such a wonderful man.
I was still in a little bit of pain when this series of photos were taken (again, by the lovely hubby), and I switched to flats right after just to be cautious. I love my heels, and to give them up would be a mammoth task. That aside, I know the hubby is secretly gloating at my misfortune, because now, I can't tower over him in my high heels anymore! :P