fashion
fashion fridays
lifestyle
ootd
Fashion Fridays: 5 Tips for Styling the Little Black Dress for Fall
Friday, October 16, 2015
One of the perks of living in a country with four seasons is the endless recipes for personal style. As temperatures dip in Nanjing,...
One of the perks of living in a country with four seasons is the endless recipes for personal style. As temperatures dip in Nanjing, I'm all ready to welcome early fall with open arms as it marks the start of the layering season. If you're interested in how I go about styling my fall and winter outfits, do stay tuned to my Fashion Fridays series every week.
This week, I'll be sharing more about how I styled everyone's favourite little black dress for fall. In early fall, temperatures in the day range from 21-26 degrees while temperatures in the night are within the range of 13-18 degrees.
How do you wear the little black dress out without catching a cold at night and still look presentable?
Here are 5 tips from experience:
1. Go for light knit dresses
Light knit dresses are more versatile than their thicker counterparts as you can roll up the sleeves easily in the day when it gets too warm. Another bonus point - you won't look like a dumpling even after layering when it gets colder.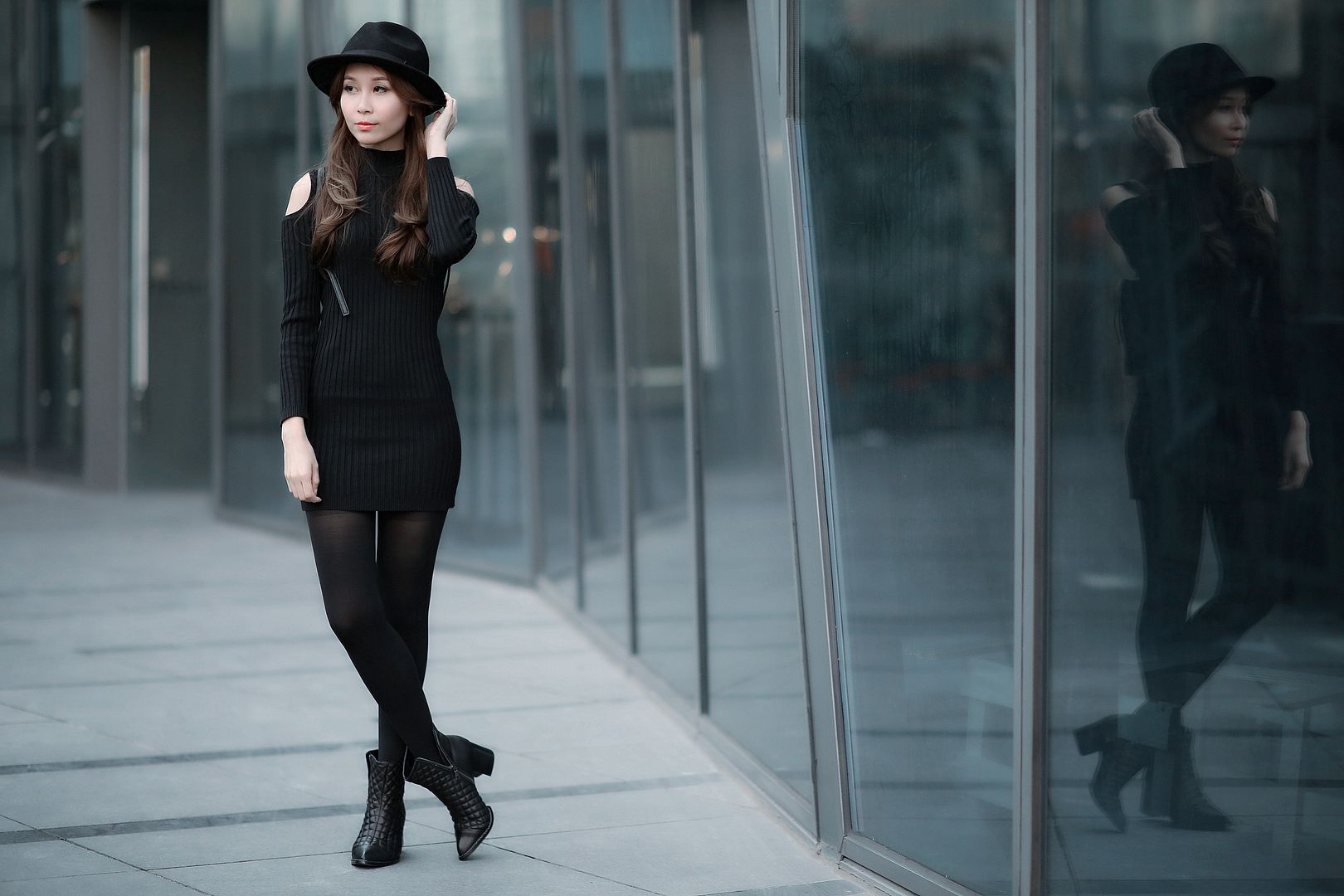 2. The devil is in the details
This little black knit dress featured here has cut-out details at the shoulders (i.e. cold-shoulder style) that add interest to the outfit. Wear it on its own in the day and throw on a jacket in the evening for a different look (and also to brave the cold winds of course).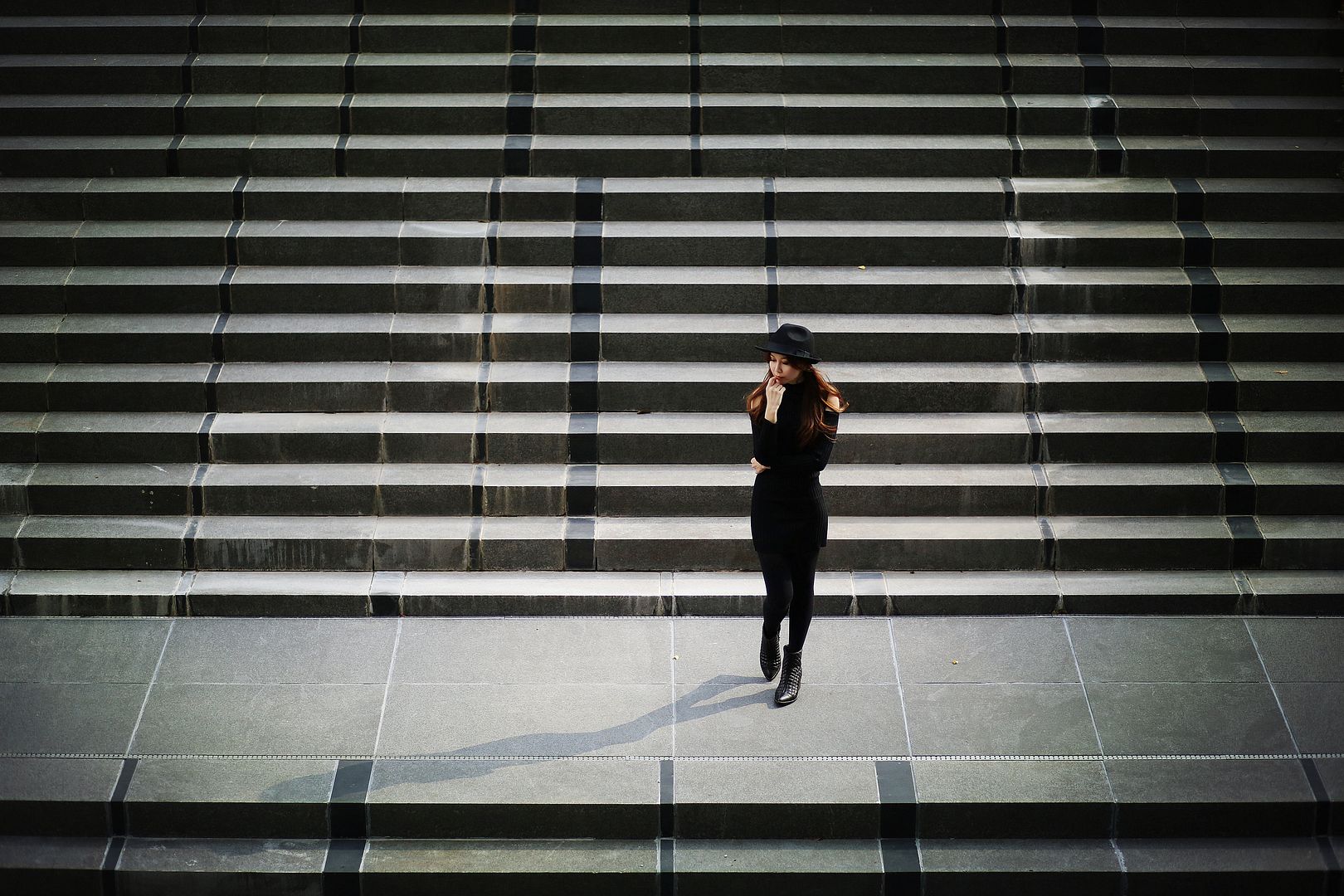 3. Wear a hat
Always wear a hat out during fall. It helps to shield your face from the sun in the day and also keeps you warm at night. Plus, it amps up the chic factor.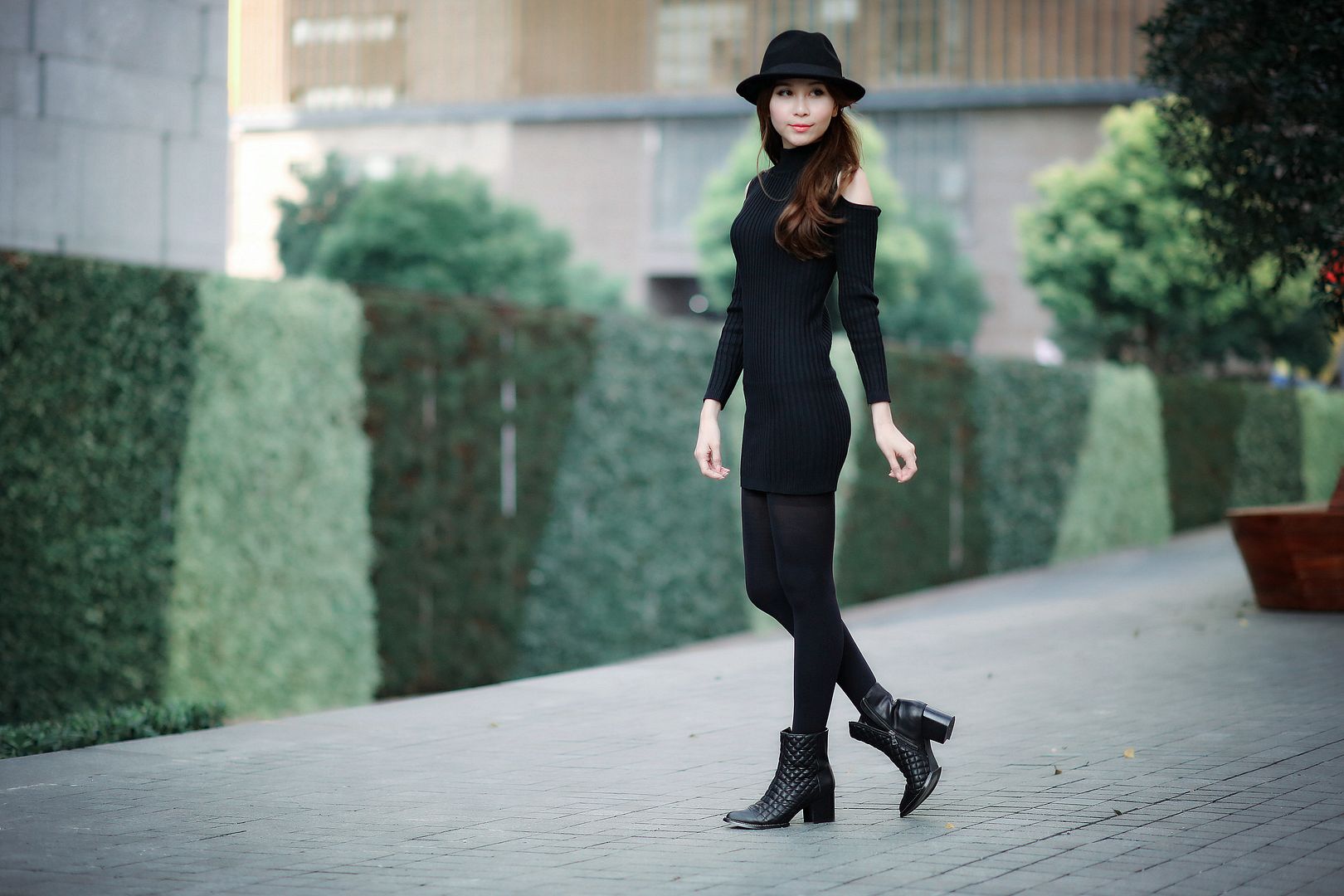 4. Wear slightly sheer stockings
Don't go for the full-on fur lined stockings for fall or you'll risk sweating buckets in the day.
I prefer to pair slightly sheer black stockings with my little black dress for both style and practicality. The juxtaposition of opaque black against slightly sheer black lends dimension to the outfit, so even though you're clad in black from head to toe, it doesn't shout b-o-r-i-n-g.
Gentle reminder - don't go for stockings that are too translucent unless tacky is your thing and you are not afraid of the cold at night.
5. Go for genuine leather footwear
Genuine leather footwear is not only more comfortable, they are also more breathable and versatile. Leather shoes keep your feet cool and dry in the day, yet sufficiently warm at night.
Coming from a country that is sunny all year round, I have to admit I am still wrapping my head around the basic principles of layering, especially when there are drastic differences in day and night-time temperatures. I am learning as I go along and I hope this post will come in useful for those of you who are traveling to colder countries at this time of the year. If you do have any other tips, feel free to share them with me too!
Happy Friday and here's wishing everyone a great weekend ahead!