fashion
ootd
review
wiwt
Fashion: Why I Adopted the Minimalist Style
Tuesday, March 01, 2016
My sense of style has evolved dram atically over the years, and as I grad ually approach my mid 30s, it is not uncommon to see me...
My sense of style has evolved dramatically over the years, and as I gradually approach my mid 30s, it is not uncommon to see me ditching cute lacy dresses in favour of a minimalist aesthetic that is not just age appropriate in comparison but also ran

ks higher in terms of versatility.
Why go

m

in

imalist?
The minimalist style is all about monochromatic shades of black, white, grey and neutrals, coupled with tailored cuts and modern silhouettes. More importantly, mixing and matching is a breeze and there are endless recipes for creating fresh new looks without having to constantly expand your ward

robe.
The minimalist style goes hand

i

n hand with a minimalist wardr

obe.

So yes, there isn't a need for a huge wardrobe to look presentable. Besides having more wardrobe space, I find that I am

le

ss restricted by fashion trends as this style is timeless. When you focus on quality instead of quantity, you will also get more mileage out of your wardrobe. Packing for trips, which used to be a time-consuming affair, now requires less time as my wardrobe is less c

luttered and more organized.
How do I maintain a minimalist wardrobe?
In keeping with the

minimalist

style, whenever I come across something that I fancy these days, I'll always ask myself these three

questions:
"Will I still wear this 6 months or 1 year down the road?"
"Can I match this with at least 3

-4 items in my wardrobe?"
"Can I rewear this a few times in a fortnight with different tops/bottoms/accessories without giving

others the impression that

I have no clot

hes to wear

?"
These questions help me to stay focused when I shop and the likelihood of making an impulse buy is greatly diminished, much to the delight of my husband who is of the opinion that I already have more

clothes than I would ever need in my lifetime.
Isn't

m

inimalism boring?
To be honest, this was exactly what I thought of minimalism when it first made headway in the world of fashion. How is it possible for anyone to look effortlessly chic by just putting together a few simple, basic wardrobe essentials? As cliche as this may sound, the beauty of minimalism lies in its simplicity

. Simple does not equate to boring, and

based on my personal experience, here are a few examples of how you can go about jazzing up the minimalist style.
1) Play with prop

ortion
Think cropped tops paired with long skirts or culottes. You can choose to reveal just a s

liver of skin to elongate your silhouette, or if you are feeling self-conscious after feasting during the festive season,

matching your cropped tops with high waist bottoms would do t

he trick just as well.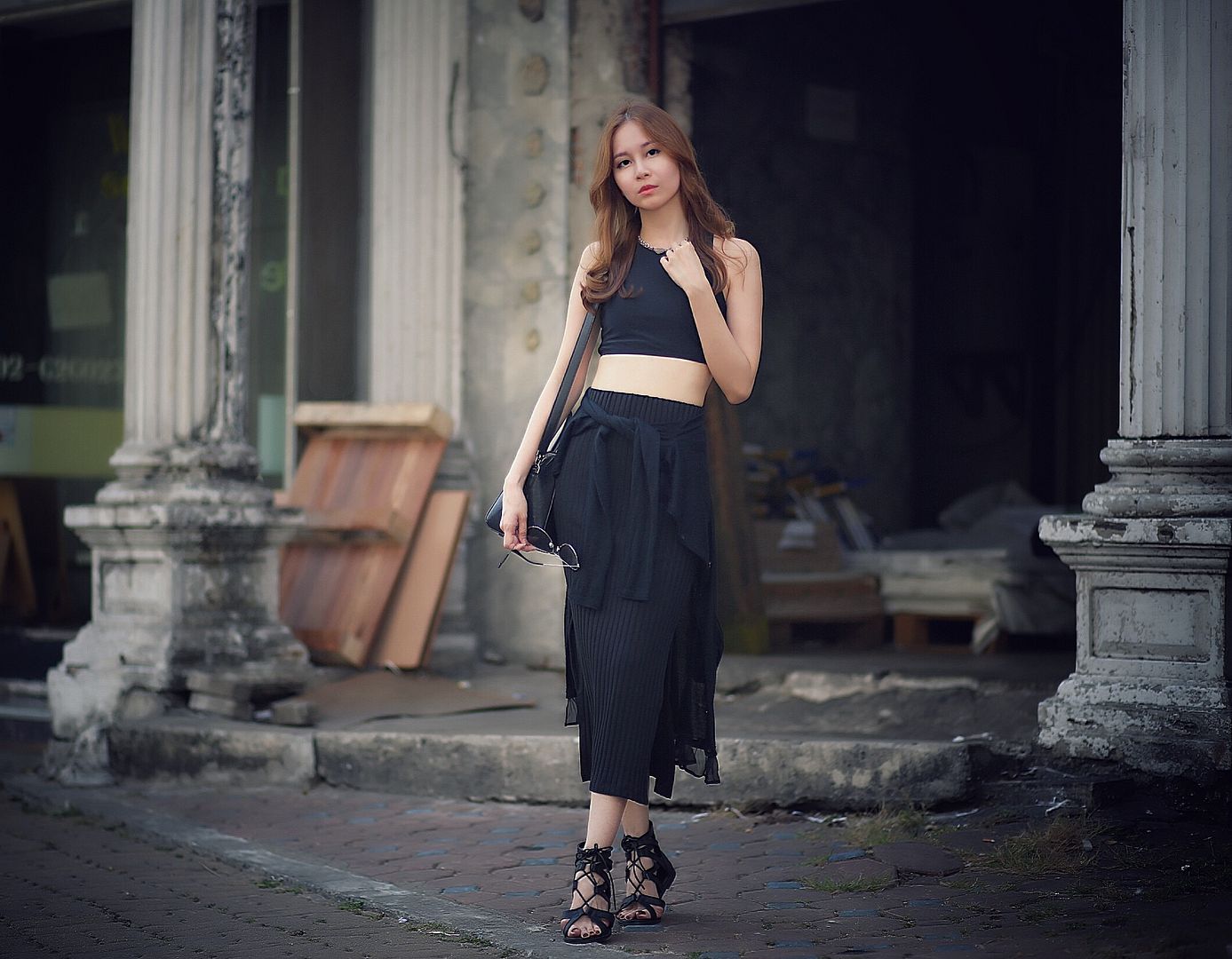 Reveal just a sliver of skin to elongate your silhouette (Top: Cotton On // Skirt:Topshop // Bag: Givenchy)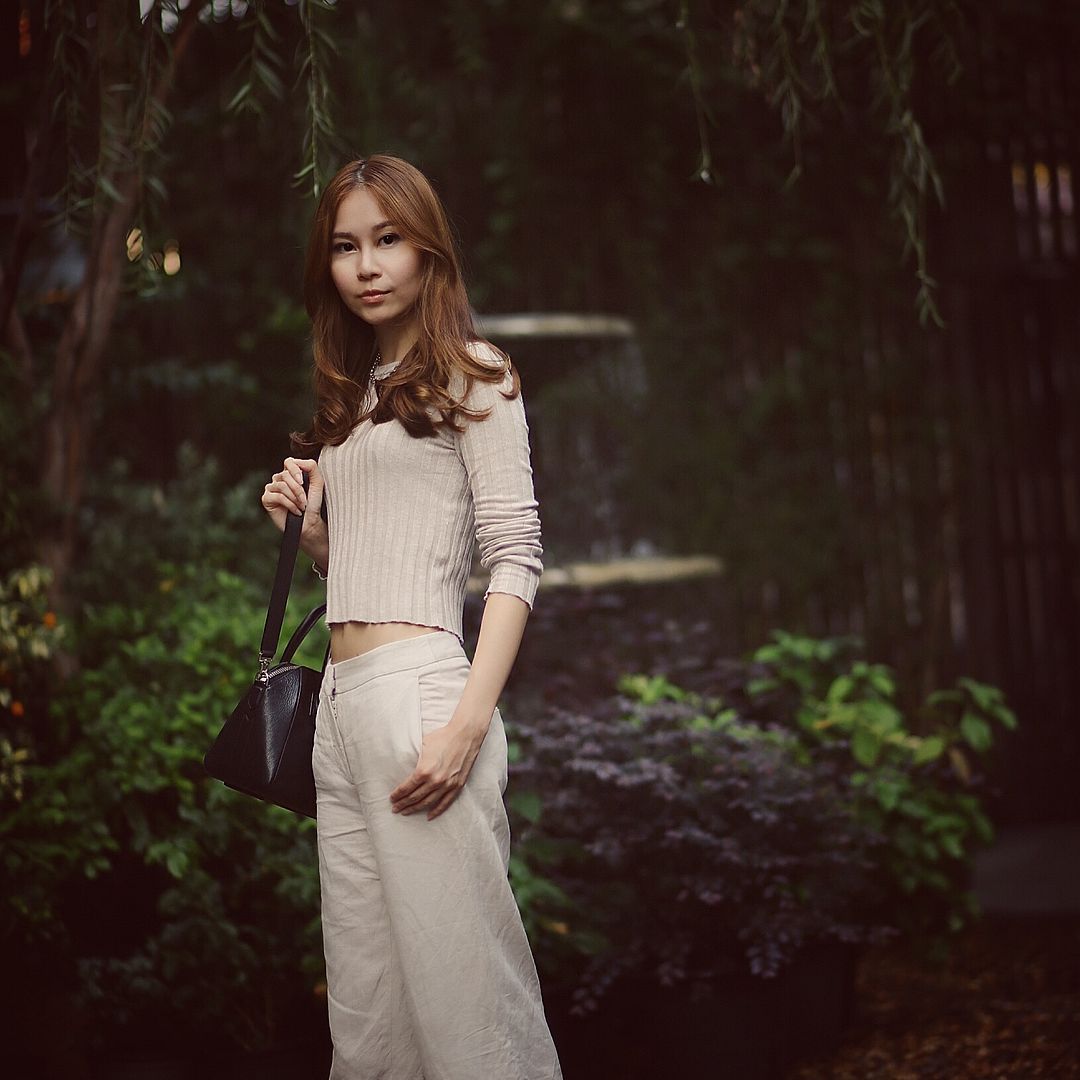 (Top: Bershka // Culottes: H&M)
2) Add interest to your outfit with accessories/footwear
It is still possible to make a statement (without compromising on the minimalist aesthetic) by adding a simple choker, a pair of reflective sunglasses or edgy footwear to your outfit.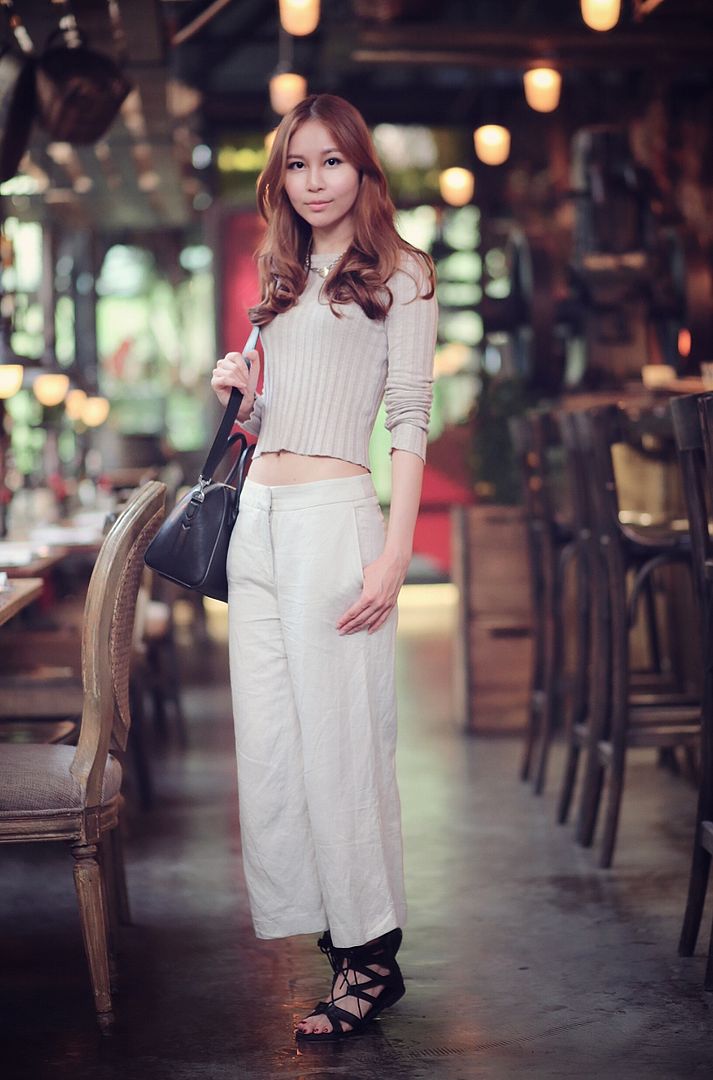 Complete your outfit with edgy footwear to make a statement (Choker: Tiffany // Sandals: Editor's Market)
(Dress: H&M // Sunnies: Egg, HK brand // Shoes: Adidas)
3) Pick interesting silhouettes
Not a fan of accessorizing? Interesting silhouettes like an asymmetrical hemline or off-shoulder/toga neckline will up your style quotient instantly. I have worn this grey asymmetrical dress as a top paired with ripped jeans previously to

o.

To

amp up the glam factor, throw in a choker and put on some heels

.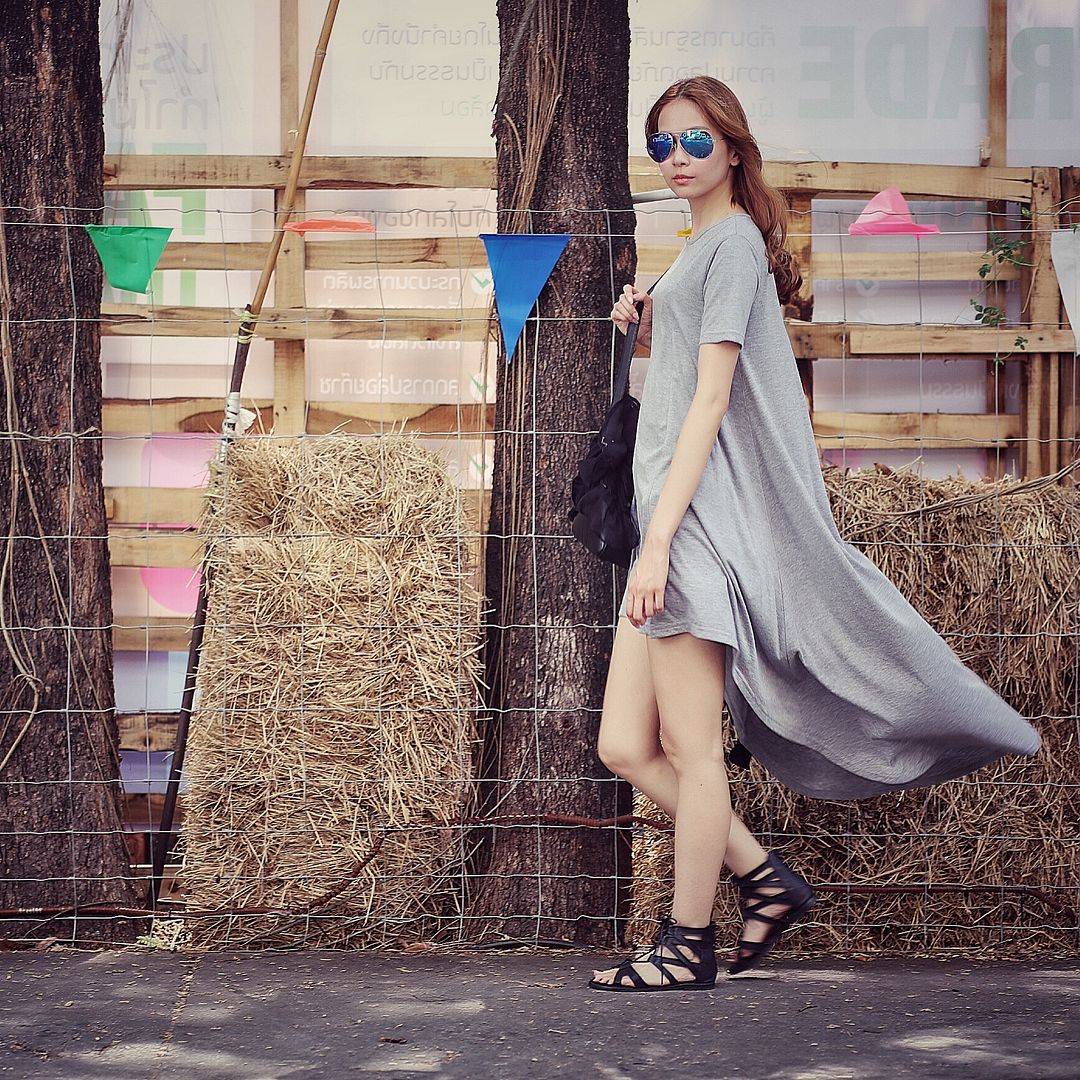 (Dress: Editor's Market)
If you follow me on instagram (@reginachow_sg), you might have found these pictures familiar as these were the outfits that I packed for my recent trip to Bangkok.
F

or the record, I took

about

20 minutes to pack everything that I needed for the 6-day trip! I

guess it

is not hard to see why I am such a fan of the minimalist style. What about

you?

Do you like this style too?