beauty
review
sponsored
Eyeliner Embroidery at Arch Angel Brow
Wednesday, March 09, 2016
Eyebrow embroidery gives you perfectly groomed brows that frame your features beautifully, but eyeliner embroidery is the secret be...
Eyebrow embroidery gives you perfectly groomed brows that frame your features beautifully, but eyeliner embroidery is the secret behind expressive, magnetic eyes that sparkle. Aren't we glad that gone are the days when eyeliner embroidery results in a thick line drawn on your eyelids? Today, perfecting the no make-up yet polished look calls for eyeliner embroidery to be done on your waterline to fill up the gaps between your lashes, as this not only enlarges your eyes but also gives the illusion of thicker lashes.
That is exactly what I did at Arch Angel Brow recently after my wonderful experience with their eyebrow embroidery service last year (click here to read more). Now, all I need is sunblock and off I go to face the world

!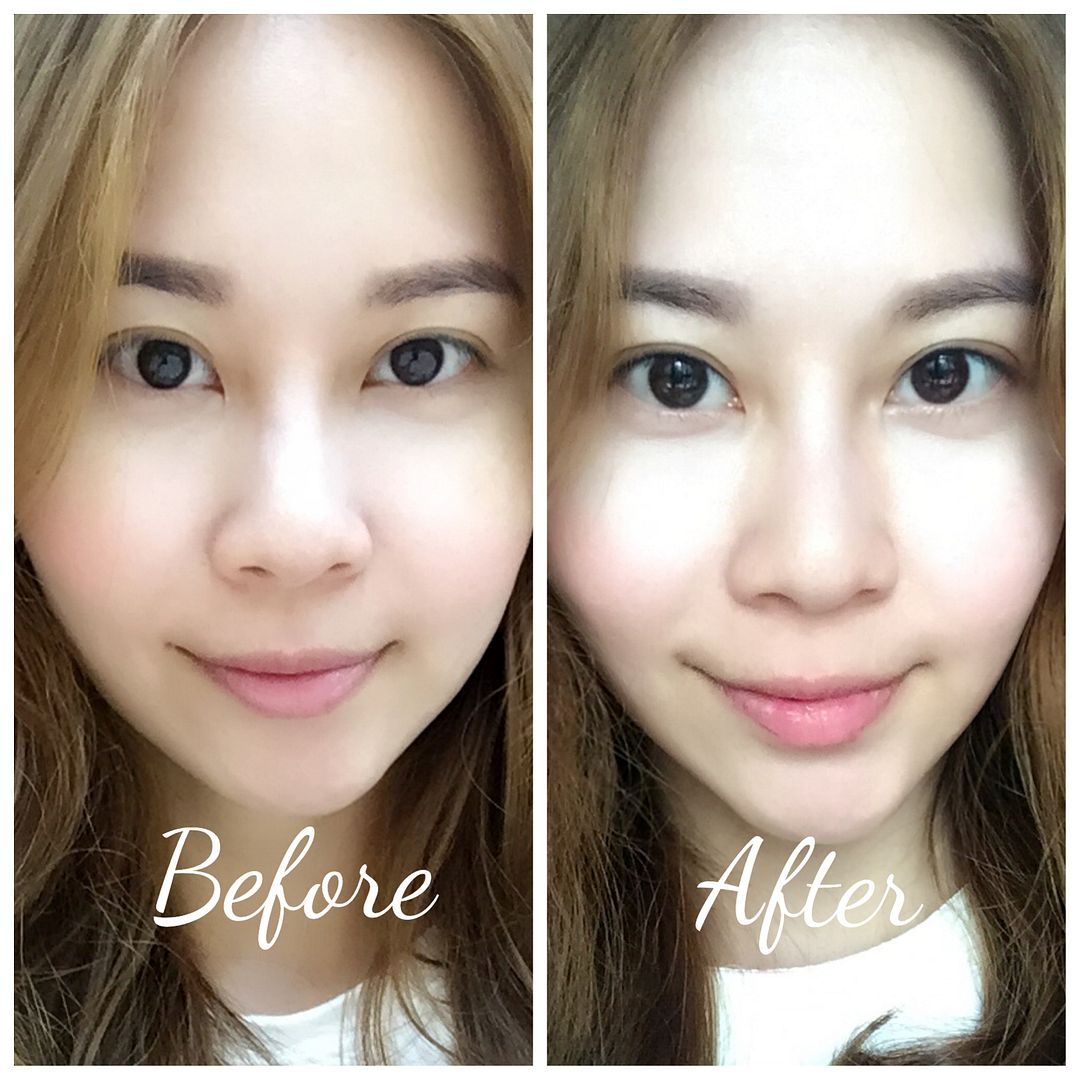 Before & After Eyeliner Embroidery
Can you tell the difference before and after eyeliner embroidery? I look more wide awake than before, and I am in love with the subtle definition that it gives to my peepers without any eye make-up, something that I could never do without in the p

ast

. Now,
I can literally wake up like this every morning. It simplifies my beauty routine and I am able to get more shuteye

.
We all need a little more b

eauty sleep

, don't we?
When I told some of my close friends that I

had plans to get

eyeliner embroidery done, many of them were very excited because it is a beauty service that has been on their minds for eons, yet they just couldn't take the plunge as many questions (usually

related to

pain) flooded their mind. I will address some of these questions in my post today, and I hope that

this would give

you peace of mind to finally do the de

ed.
Why

did I choose

Arch Angel Brow?
First and foremost, as with eyebrow embroidery, I cannot place enough emphasis on how important it is to engage an exper

ienced

professional for eyeliner embroidery. As eyeliner embroidery is done extremely close to your eye

balls

, I would only entrust my eyes to a professional who has done this umpteen times

,

has a good aesthetic eye and most importantly, has at least 10 years of experience.
The founders of Arch Angel Brow, Kelly and Eileen, have combined experience of 18 years in the beauty industry

.
Only plant-based ingredients are used and

a

ll the techniques and technology ut

ilized

are imported from Korea

.
All of the above gave me the

assurance I needed, and having seen their works (plus my past experience with them), I knew I was in good han

ds.
What is the process like? How

long does it take?
It is recommended that you head down without any eye make-up, but even if you do have make-up on, your eye area will be thoroughly cle

ansed before the procedure.
Numbing cream is then applied for about 15-20 minutes, before a wand-like instrument is used to embroide

r

the eyeliner pigment on your wat

erline.
Your eyelids will be gently pulled up during the process and

t

he most important thing to note here is to keep your eyes closed throughout. At the end of the procedure, your eyes will also be rinsed with saline for hygiene purposes.The entire

process takes about an hour.
Application of numbing cream
Eyeliner embroidery
work-in-progress
Rinsing my eyes with saline after the procedure
How long can it last?
I was told that eyeliner embroidery can last about 2-3 years on average

.
Does it hurt

?
It generally feels a little ticklish and I felt a tingling sensation at one point

, after which

Kelly promptly reapplied

an additional layer of numbing cream.

I would say I experie

nced more

discomfort during eyeliner embroidery

as compared to eyebrow embroidery due to the skin around the eyes being more delic

ate and sensitive,

but

the entire process

is very tolerable with numbing cream.
Since it lasts a good 2-3 years, going through a little discomfort is certainly worth the convenience of looking great with

out

make-up

!
Is any aftercare required?
Avoid getting your eyes in contact with water on the same day that your eyeliner embroidery is

done.

Personally, I used wet wipes instead of facial foam to clean my fa

ce that evening.
You can also ice your eye area with an ice pack if you experience swelling, which is rather common

after this procedure.

My eyes swelled immediately after as my skin is generally more sensitive and I had very thick double eyelids

.

A

fter icing it with an ice pack, the swelling subsided

the next

day.
As with eyebrow embroidery, there is some scabbing involved in eyeliner embroidery too. Scabbing takes place over a few days and all you have to do is to use some eye drops regularly throughout the day to moisten the skin. Do not scratch or peel the scabs off prematurely as this will

lighten the pigment of your eyeliner.
Follow all these steps religiously and you'll end up with beautiful eyes after the scabbing period passes

.
More defined eyes after eyeliner embroidery
Here's

a big thank you to Arch Angel Brow once again for beautif

ying me and ensuring that I always look my best!
*****
*

Exclusive discount for readers*
Arch Angel Brow has also kindly extended a 10% discount off

(U

sual

P

rice

:

S$580) to all my readers (l

imited to first 20 customers only)

.
Al

l you have to do is quote my name "Regina".
If you

have any other questions, feel free to drop me an e-mail at regina.chow@gmail.com

.