blogging events
events
fashion
ootd
Fashion: Neutral Minimalist & Fashion Steps Out 2016
Friday, March 25, 2016
Black, grey and neutral shades form the foundation for a minimalist wardrobe. I used to think neutral colours such as beige were borin...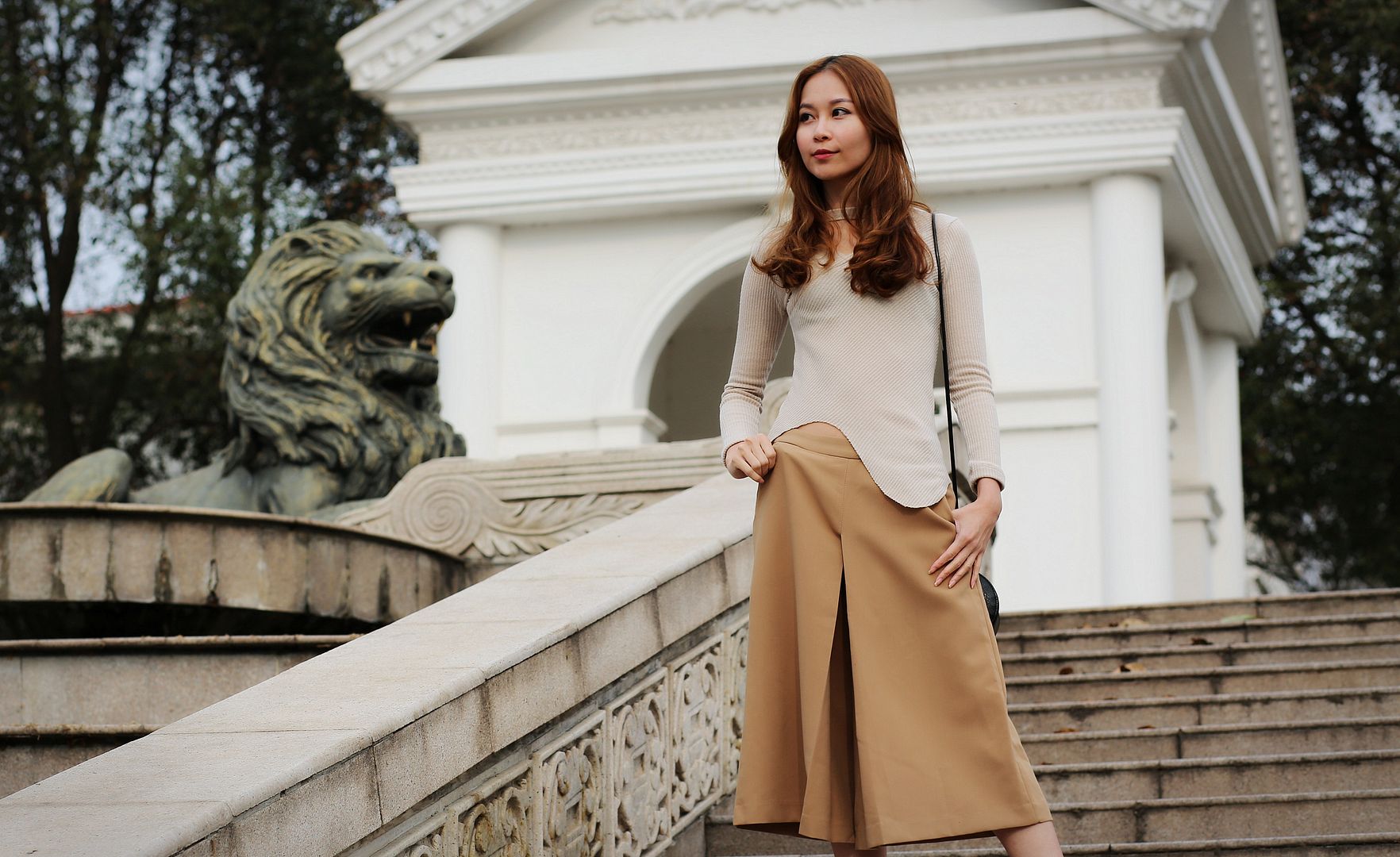 Black, grey and neutral shades form the foundation for a minimalist wardrobe. I used to think neutral colours such as beige were boring, but I couldn't be more wrong.
Just as how grey comes in 50 shades (or more), beige too doesn't disappoint where the colour wheel is concerned. I came across this simplified colour chart from fellow blogger Glam and City, and gosh, just look at how many neutral shades there are!
Credit: Glam And City
It is amazing just how many looks you can pull off when you have a wardrobe filled with pieces in these colours. You'll never look like a clown again, even if you decide to pick out an outfit with your eyes closed.
Take this outfit that I put together over the weekend as an example. I paired my tan culottes with a nude top that came with choker-like details and an asymmetrical hem, not forgetting my trusty New Balance sneakers in beige.
Not too shabby an ensemble isn't it? The tonal contrast added dimension to the nude-on-nude outfit while the little details and tailored silhouettes amped up the style factor.
It is no secret

now that I am a minimalist convert, and

if you need more reasons to convince yourself to make the switch, perhaps you may wish to read my previous article on

minimalism here: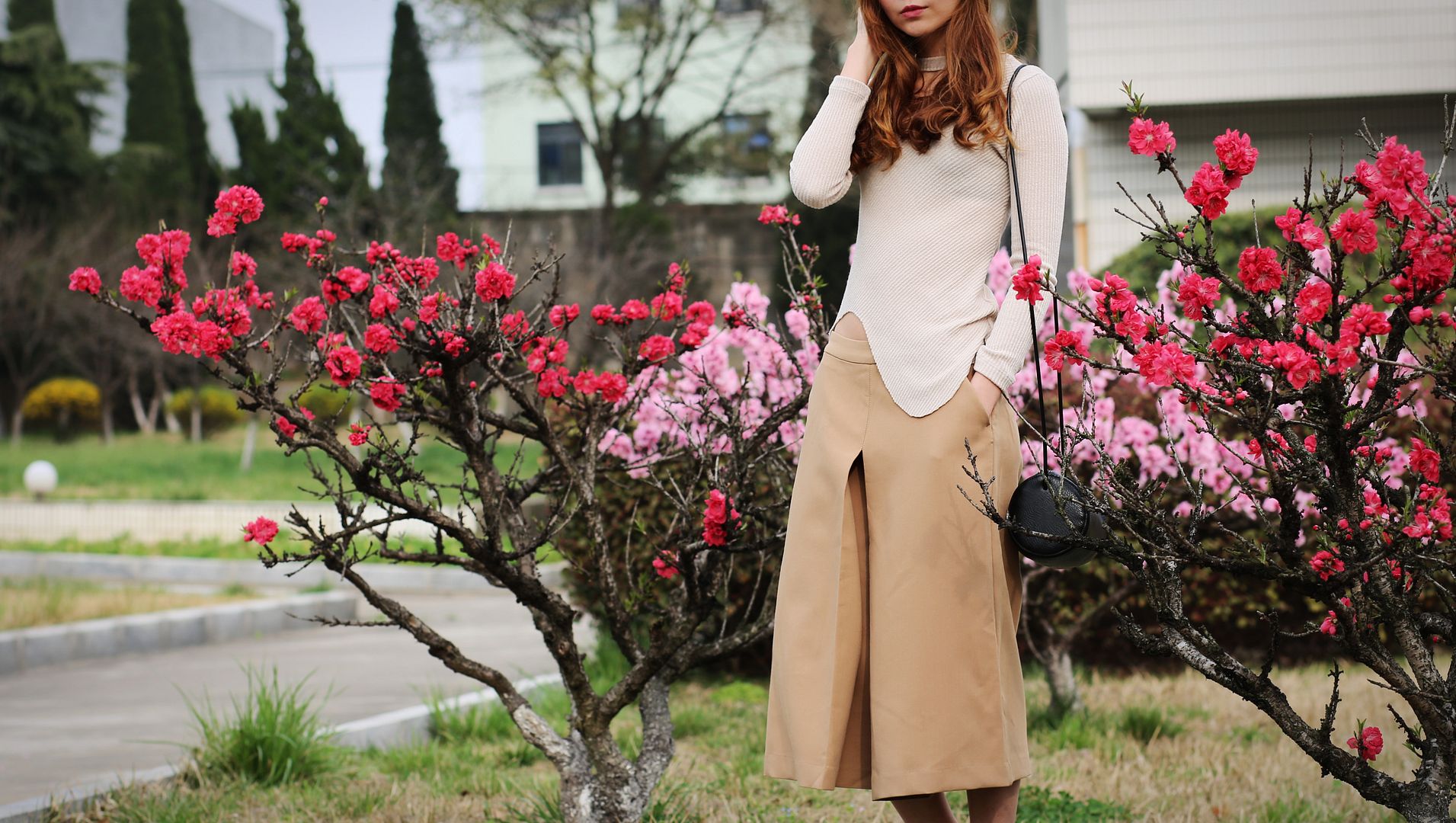 Fashion Steps Out 2016
In other fashion news, one of Singapore's largest fashion fe

stival, Samsung

Fashion Steps Out

@ Orchard 2016

begins today!
It is unfortunate that I can't participate in this event as I am currently overseas, but if you are in Singapore right now,

be sure to catch t

his six-week extravangaza that lasts till 8 May 2016

.
Here's what you can expect

this year:
Star-stud

ded Orchard Fashion Runway (26 March 2016)
Happening tomorrow, the biggest outdoor fashion show curated by Singapore's fashion doyen Daniel Boey will

be kicki

ng

off the fashion festival in style. As with previous years, the stretch between Scotts Road and Bideford Road will be closed to traffic and transformed into Singapore'

s longest fashion runway.
T

his is also the first time that an entourage of more than a dozen personalities, influencers and artistes from Singapore and around the region will join the Orchard Fashion Runway. They include JJ Lin [Singapore]

;

VJ Daniel [Indonesia]

;

Min Chen [Malaysia]; Laureen Uy [Philippines]; Aisyah Aziz [Singapore], Sheila Sim [Singapore], Hayley Woo [Singapore] a

nd more!
Fashion l

abels

to look out for at th

e runway show:
Fox Kids & B

aby

MASH-U

P

PHANTAC

i

Raffles Privato

RÊVASSEUR

Sean & Sh

eila

Thomas Wee

U

NIQLO Lifewear
Fans of Asian pop icon Jay Chou will have something to look out for this year

.

PHANTACi, Jay Chou's label, will be making its debut at the Orchard Fashion Runway.
Raffles Privato, Thomas Wee and UNIQLO Lifewear are also

participating for the very first time.
Fringe Activities (now till 8 May

)
Head on down to Wisma Atria from now till 8 May to check out craftist Adeline Khoo's vision of a fantasy knitscape, featuring fully knitted giant backdrop, headpiece and train a

s well as giant needles.
Knitting demonstrations will be conducted over the weekend

, where you can learn to knit like a professional!
Interested in technology or the latest virtual reality trend?
Samsung Fashion Visionaries is another fringe activity that's not to be missed. Held at Paragon, Main Atrium also from now till 8 May, visitors can enjoy an immersive experience with the new Samsung Galaxy S7 4G+, S7 edge 4G+ along with Samsung Gear VR and Samsung Gear 360. Anything that

is remotely related to

virtual

r

eality is so popular these days, and I really wish I could pop by to try out these gad

gets!
Shop, Dine & Win Draw (

now till 8 May)
From now till 8 May,

s

hopaholics and foodies can also stand a chance to win shopping vouchers in the Shop, Dine & Win Draw with every S$50 spent (charge to your MasterCard card and trip

le your chance of winning!

) at the following participating malls

:
1. 313@somerset
2. Forum The Shopping Mall
3. Mandarin Gallery
4. Ngee Ann City / Takashimaya Shopping Centre
5. Orchard Central
6. orchardgateway
7. Palais Renaissance
8. Paragon
9. Scotts Square
10. TANGS Orchard
11. Wisma Atria
15 tourists stand to win MasterCard prepaid c

ards worth S$500 or a trip back to Singapore with S$1,000

shopping vouchers.
Ah, how I wish I was back

on our sunny island!
If you would like to

find out

more about Fashion Steps Out 2015, c

lick on the link

below to

read

my lovely friend Isabelle's account of it (we had so much

fun

attend

ing

the event together!):