fashion
ootd
review
reviews
The Secret To Dressing Like The French & Rue Madame
Thursday, April 14, 2016
Don't we all dream to be that woman who wakes up with messy bed hair but somehow still end...
Don't we all dream to be that woman who wakes up with messy bed hair but somehow still ends up looking effortlessly chic and sexy even with a simple white t-shirt and a pair of well-fitted jeans. The whole "I woke up like this" look is characteristic of the French woman who never tries too hard and always appears put together at all times.
What is the secret to dressing like the French? Well, it's actually very simple. The French woman loves basic pieces, and they have to be of good quality. She believes in investing in timeless pieces that she will get the most wear out of, which makes perfect sense.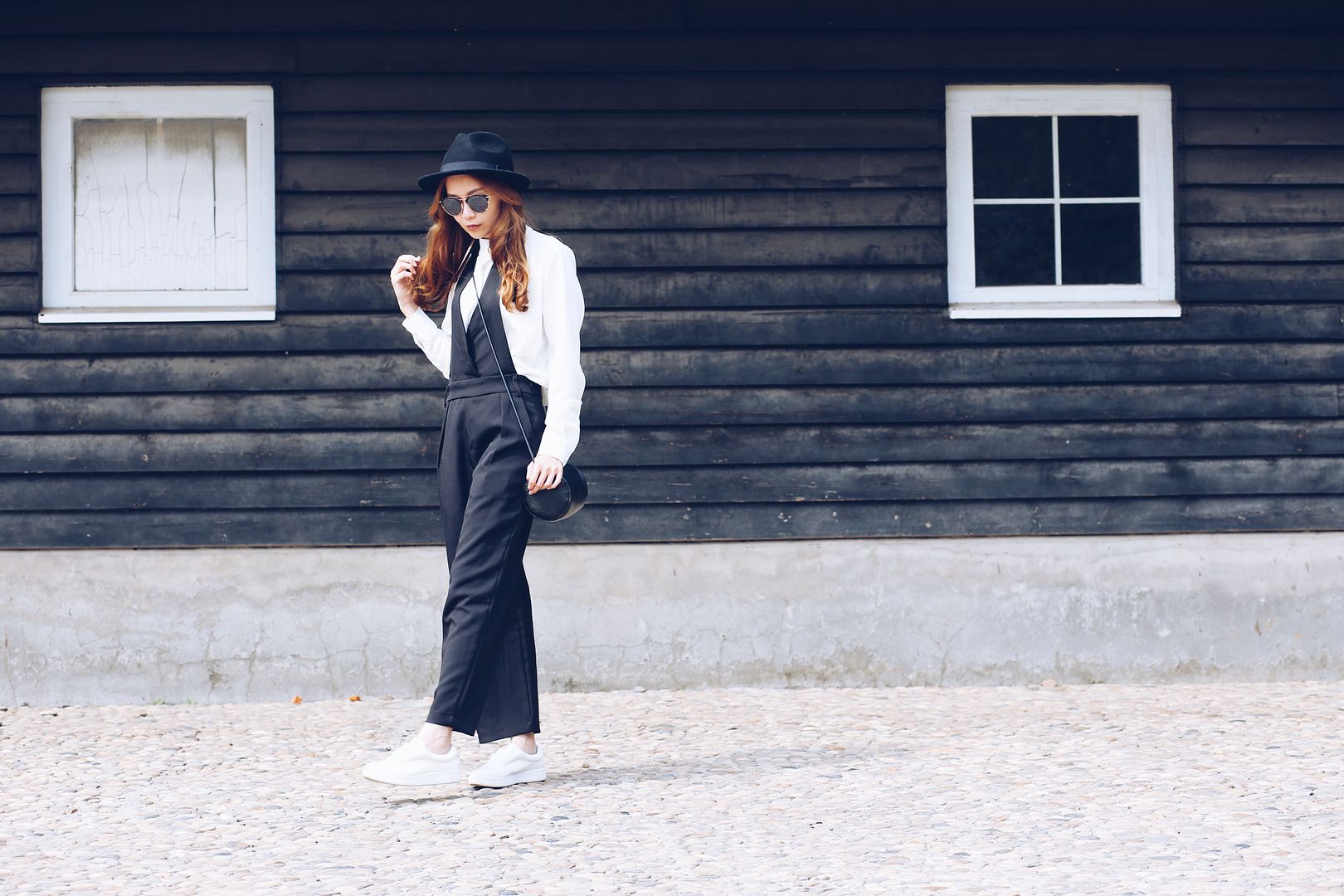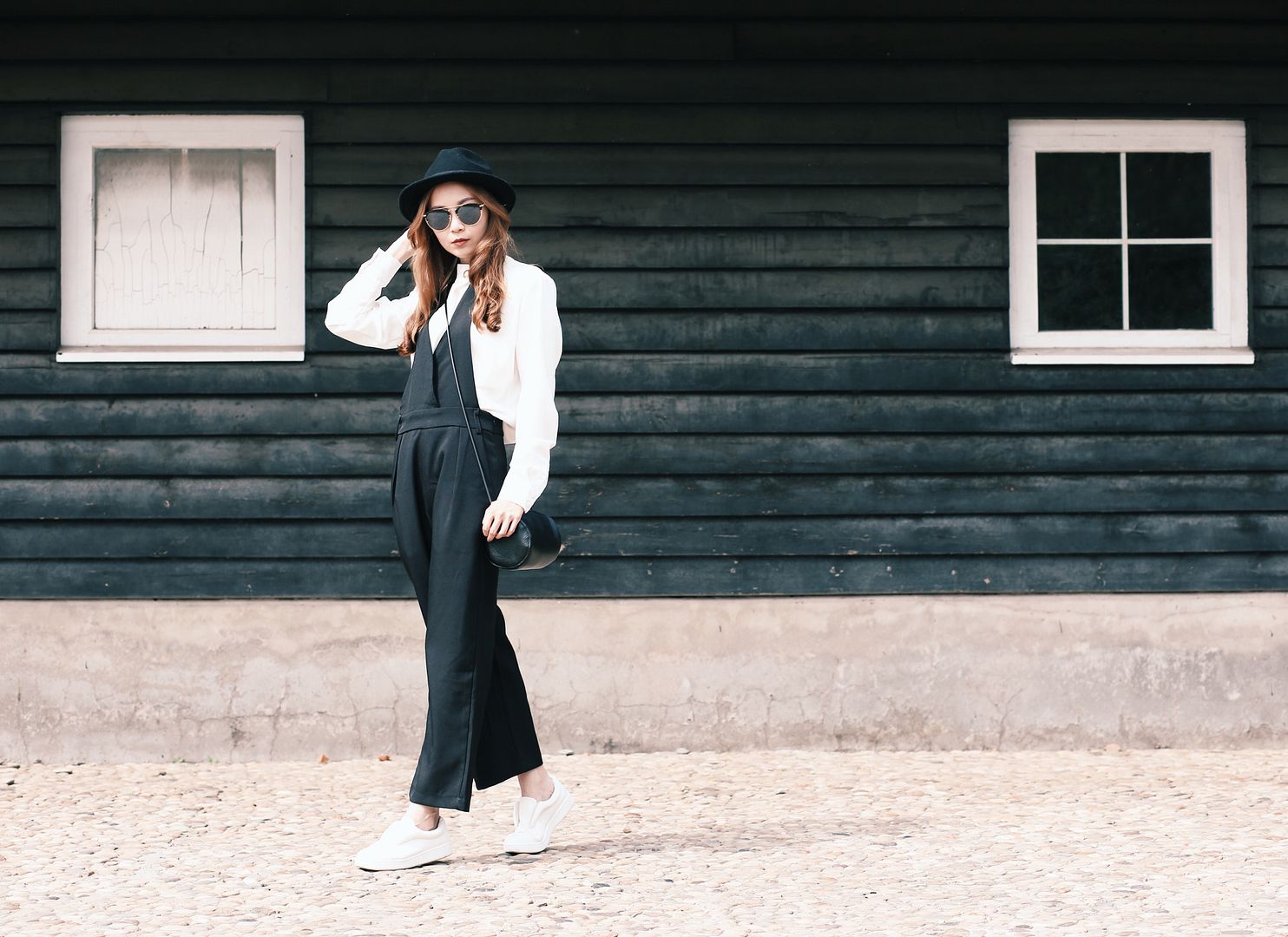 As you would know by now, minimalism is my cup of tea.
The minimalist style,
a classic style that makes dressing up a breeze for anyone,
probably best describes the French woman. T-shirt and jeans are great for summer, but when temperatures are cooler, a tailored shirt and black pants or overalls (like the one pictured here

)

are my go-to ensembl

e.
Some of my favourite brands that do great simple basics include American Vintage, Majestic Filatures and Toupy, to name a few, all of which can be found at Rue Madame.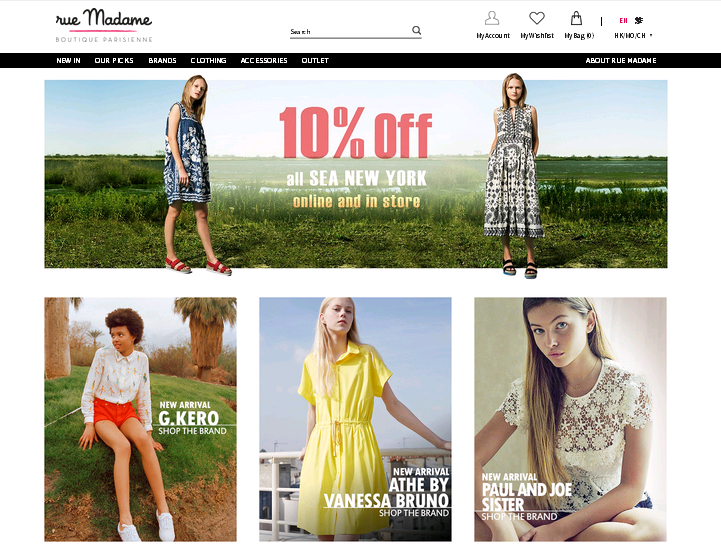 This French fashion boutique houses many brands and each collection has a distinctive Parisian flair to it. Not only do they have quality basics at affordable prices, you can also find playful, vibrant, feminine pieces that add a quirky touch to your wardrobe staples. I'm currently obsessed with boxy silhouettes and I have my eye on this two-tone cut-out sleeveless dress from Tara Jarmon

.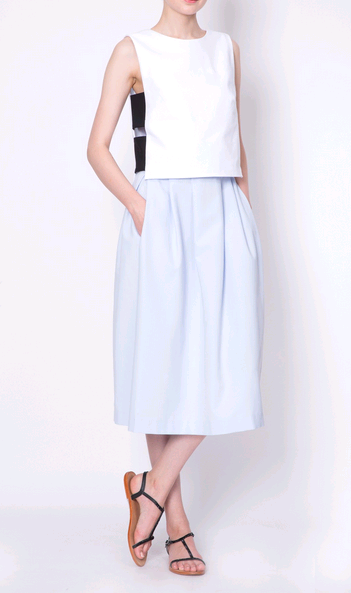 Tara Jarmon Two-tone Cut-out Sleeveless Dress
The cut-out details at the side add an element of surprise

to the clean, minimalist look.

I love how sophisticated the collection is

and

the amazing thing about Rue Madame is that it only carries exclusive

,

one-of-a-kind pieces that maintain a sense of individuality.
Rue Madame has recently launched their online store, which is so exciting especially since summer is just around the corner (

fine

, for Singaporeans, it's summer all-year-round)! But yes, whatever the season is, check them out

t

o get some Parisian inspiration and lovely festival wear with several boho, gy

psy style

brands that are all the rage right

now!