beauty
review
sponsored
Why I Love Tarte Cosmetics & Sephora.Sg
Monday, April 11, 2016
Tarte is one of my favourite beauty brands and I usually get my dose of Tarte from Sephora stores. Now, for those of you who prefer...
Tarte is one of my favourite

beauty

brands and I usually get my dose

of Tarte

from Sephora stores. Now, for those of you who prefer to shop on the go or in the comfort of your home, you'll be happy to know that the

latest

Tarte products

are

available on Sephora.

sg

(Shop HERE)!
Tarte is one of the few cruelty-free cosmetic brands in the market that has strategically done away with a slew of harmful chemicals in its formula.
All its products are dermatologist tested and do not contain parabens, mineral oil, phthalates, triclosan, sodium lauryl sulfate and gluten. Instead,

they are

chock full of skin-loving ingredients such as superfruit and plant extracts, vitamins, minerals and essential oils. Sounds pretty awesome if you ask me. In fact, I couldn't be more excited to try out the latest additions to the brand thanks to Sephora. Before I get down to showing you the two looks that I created (

read on till the end of the post)

, here is a quick rundown of the products that I used.
Tartelette in

B

loom Eyeshadow Palette

-

S$69

(

Shop HERE)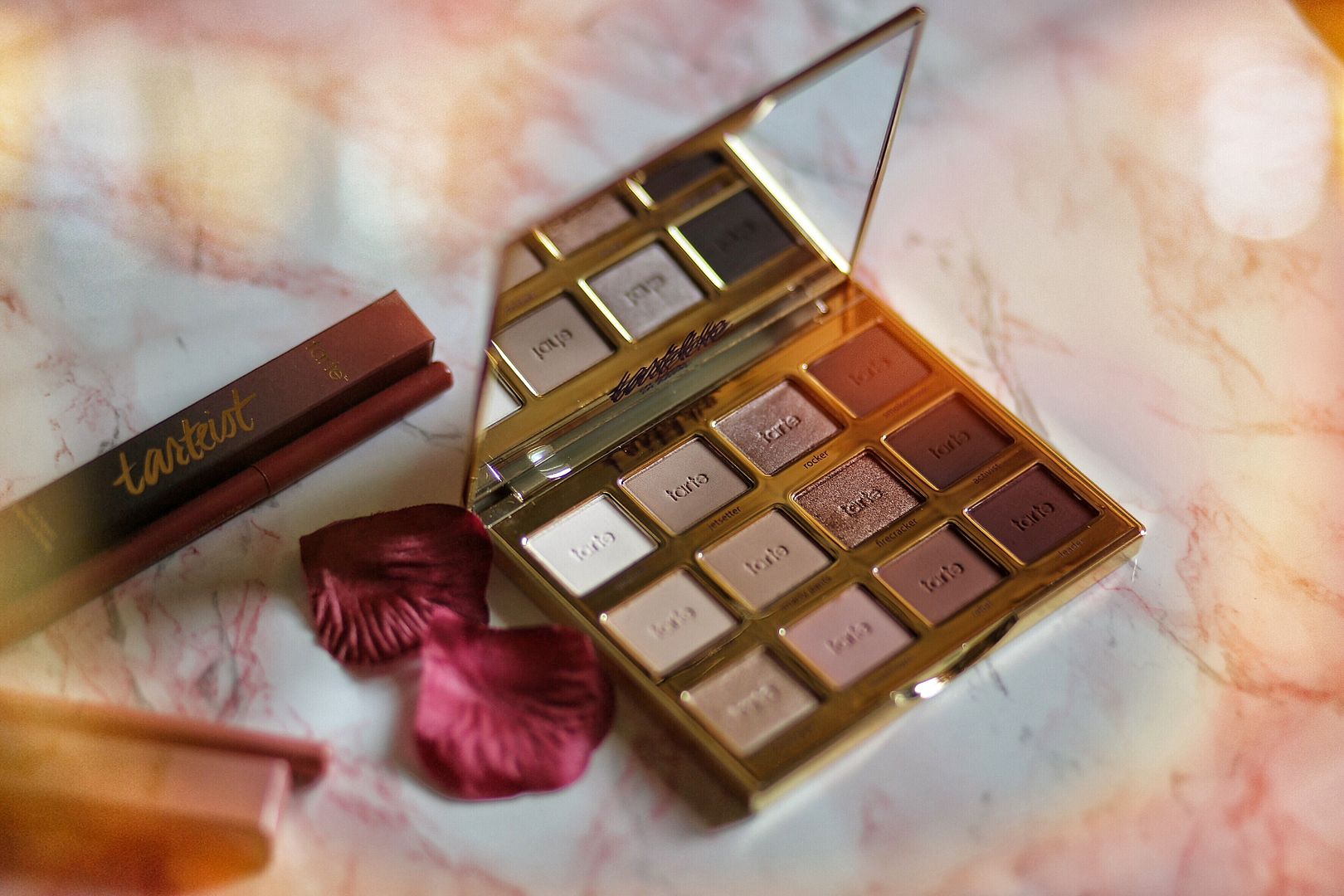 Tartlette in Bloom offers a versatile selection of 12 brand new, never-before-seen neutral and brown shades, including light beige tones for highlighting your brow bone to nude colours to enhance your crease for a barely made-up everyday look, all the way to dark chocolate tones for intensifying that smouldering smoky eye look.
Pick and choose from a dazzling array of 9 mattes and 3 lustres which are perfect for transitioning from day to night. Creating different looks is an absolute breeze with this palette as there are endless possibilities. All you have to do is mix and match!
Tarteist Clay Paint Liner

in

Black

-

S$34

(

Shop HERE)
Eye make-up is never complete without eyeliner, one item that I can never do without. While I usually prefer pencil liners out of sheer convenience, I do like the intense colour that only a cream liner is able to deliver.
The only issue I have with cream liners is that it takes a steady hand and tons of practice to perfect it. Well, that was until I discovered Tarteist Clay Paint Liner. The sketcher-angled eyeliner brush makes it completely hassle-free. Squeeze a tiny amount on to the tapered tip of the eyeliner tube which transforms into a flat blending stage, then pick up a small amount of product with your brush and line away!
It has everything you need in an eyeliner, especially if you wish to create dramatic looks. Not only is it waterproof and budge-proof, it is also extremely black thanks to its triple-black formula

. I adore its

creamy consistency

as it

slides

effortlessly

across

your lids.
I was able to achieve the perfect winged eyeliner with utmost precision even on my first try, hence to say that I was impressed is definitely an understatement.
Tarteist Creamy Lip Paint

-

S$30

(

Shop HERE)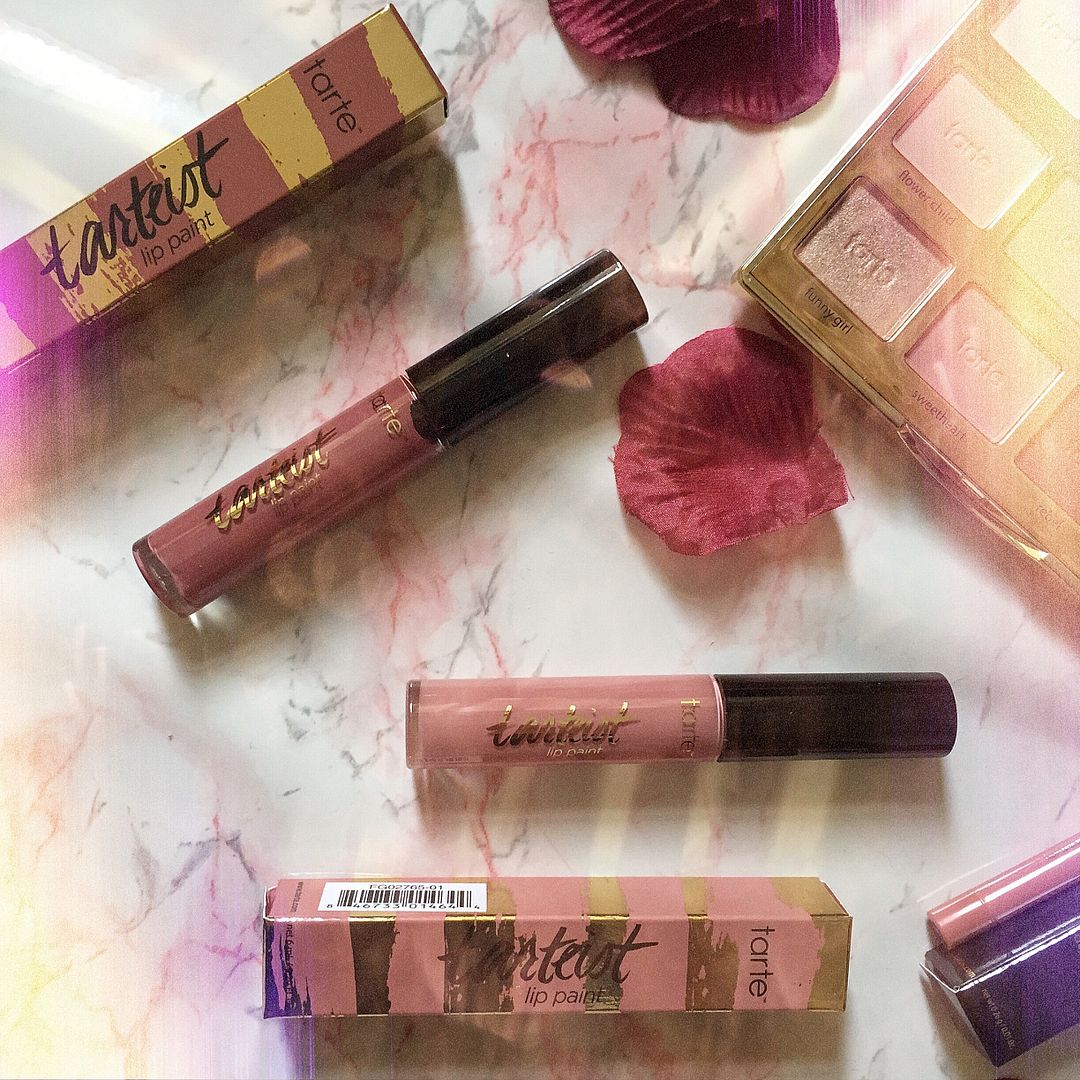 Top: Tarteist Creamy Lip Paint in TBT // Bottom: Tarteist Creamy Lip Paint in Namaste
Moving on to lip colours. Now we all know that matte lipsticks are all the rage currently, but the trick to getting luscious lips with matte lipsticks lies in finding the right formulation.
Some matte lipsticks dry out your lips and amplify unsightly lines that even you probably have never noticed before. That is not the case with Tarteist Creamy Lip Paint. It is highly pigmented and comes with a lightweight, moussey consistency that glides luxuriously over your lips before drying to a velvety matte finish. I know this sounds like an oxymoron, but I love how matte my lips look without that dry, icky feeling.
I typically

use

the precision felt tip on the brush wand applicator to trace the colour on

my

upper and lower lip line before fillin

g

in the

lips completely

. Namaste is my ideal nude shade as it has blush undertones that perk up your complexion. To dial up the glam factor, go for TBT, a mysterious shade of mauve that is bound to turn heads wherever you go.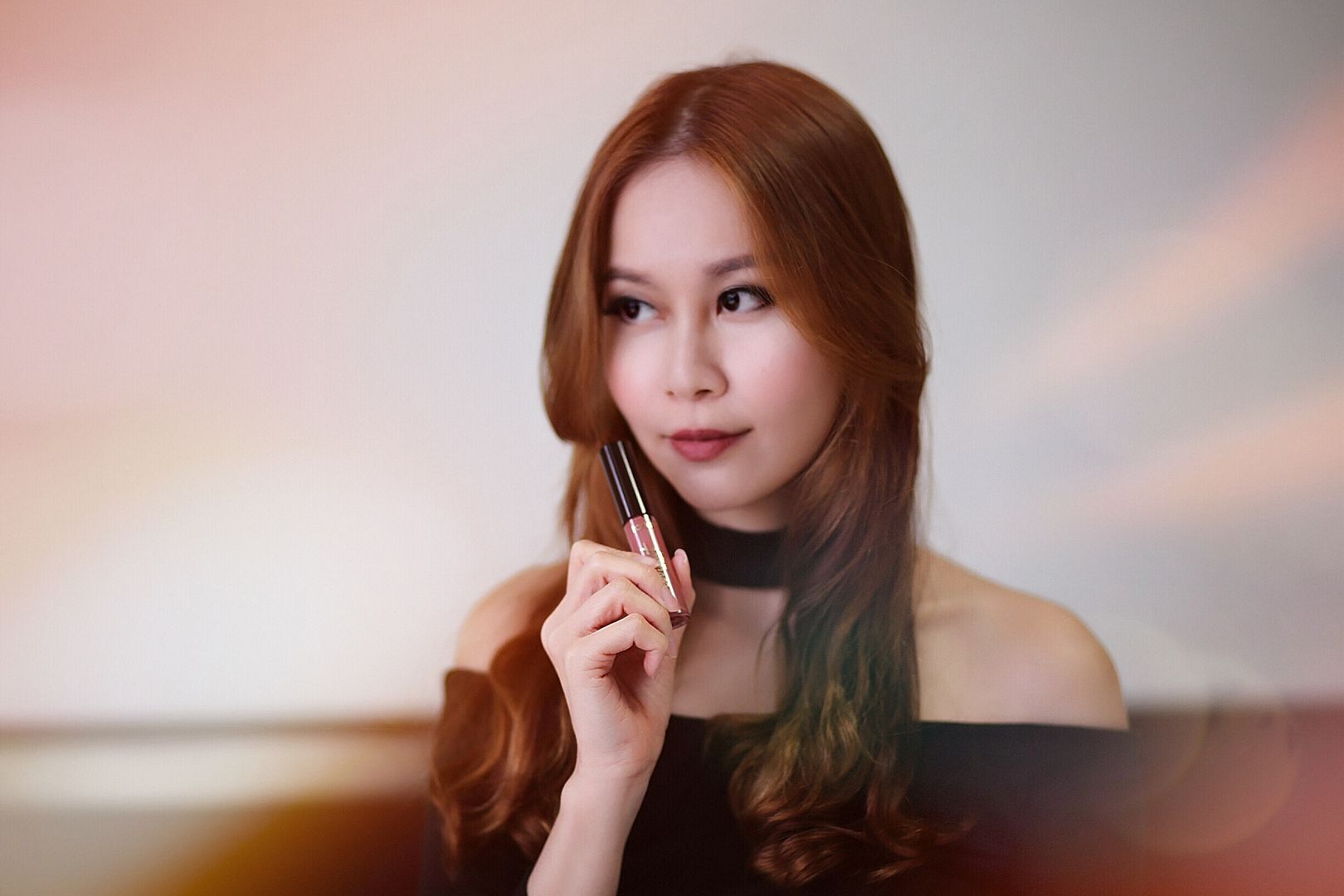 Tarteist Lip Crayon S$28
(

Shop HERE)
Lip liners are one of the most neglected beauty items, but they are essential tools for priming and defining your lips. Formulated with Vitamin E and mineral pigments that soothe, nourish and protect your lips, it is comforting to know that Tarteist Lip Crayon does so much more than just sculpt your lips. Did you know that it also prevents your lips from feathering?
I use Tarteist Lip Crayon in Boho to shape my lips before applying Tarteist Creamy Lip Paint in Namaste. Likewise, the lip crayon in Latergram is the perfect accompaniment to the lip paint in TBT.
Transitioning from Day to Night with Tarte Cosmetics
As promised, here are two looks that I created with Tarte Cosmetics' latest collection. The first look is a soft, feminine everyday look that is suitable for dates and yet professional enough for work.
For my eyes, I swept charmer (light beige shade) all over my lids to the brow bone as a base, followed by jetsetter (matte warm chocolate shade) on my lids and rocker (shimmery chocolate brown shade) on my crease area, before blending activist (matte cool dark brown shade) and smokeshow (matte dark charcoal shade) at the outer corners.
These beautiful eyeshadow shades can all be found in the Tarlette in Bloom palette.
Funny girl (champagne gold shade) was used to highlight the inner corners of my eyes before I lined the top and bottom of my eyes with Tarteist Clay Paint Liner. Tarteist Lip Crayon in Boho and Tarteist Lip Paint in Namaste were used to achieve the perfect nude lip.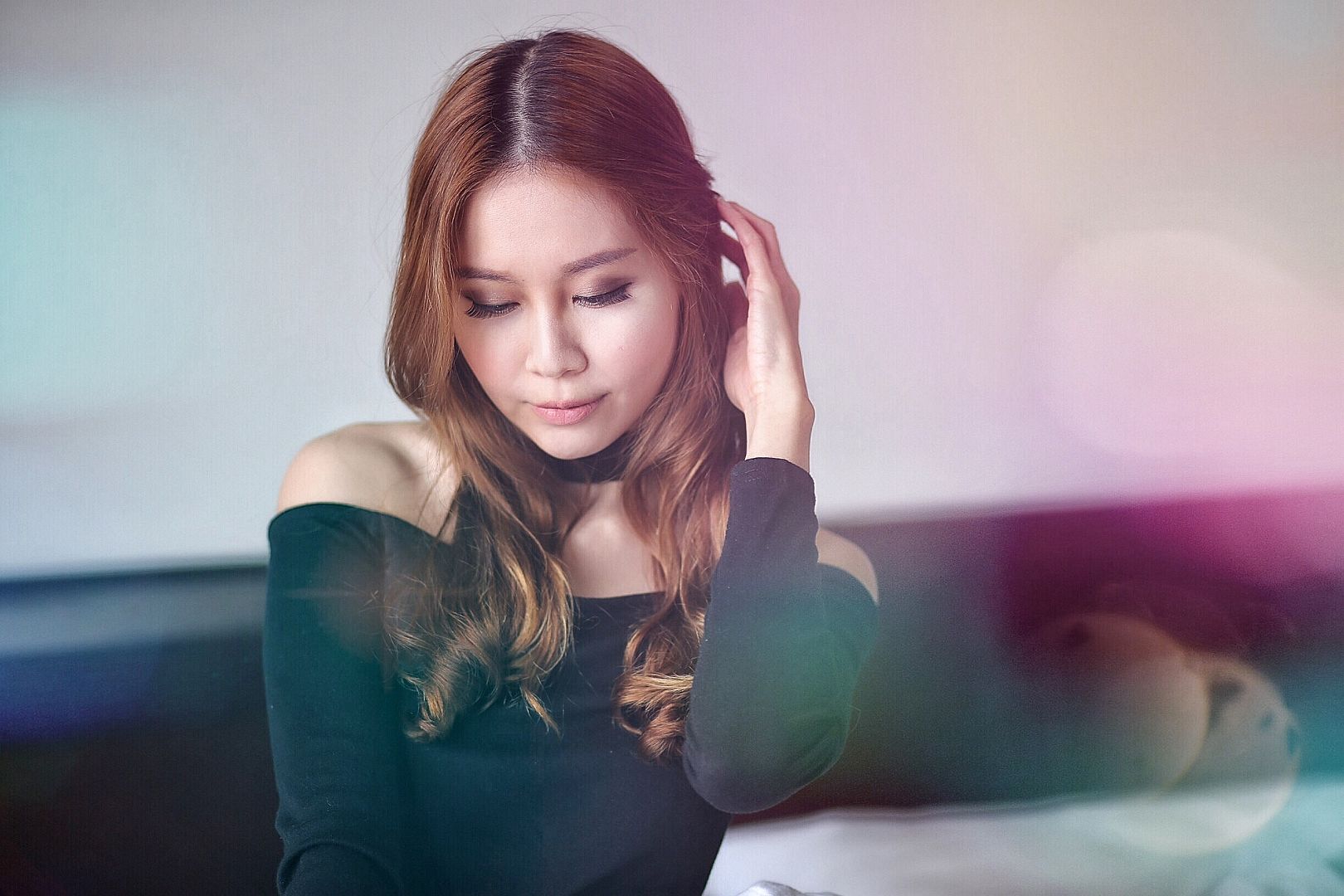 All I did to achieve a dramatic evening look was to intensify the eyeshadow colours at the outer corner of my eyes with activist and smokeshow from the Tartlette in bloom palette. To add more dimension, I dabbed firecracker (a shimmery cool brown shade) in the inner crease area too. Tarteist Lip Crayon in Latergram and Tarteist Lip Paint in TBT lent the finishing touches to this glamorous look.
As you can tell, a change of lip colour makes a huge difference, which explains why I always carry two lipsticks in different shades with me.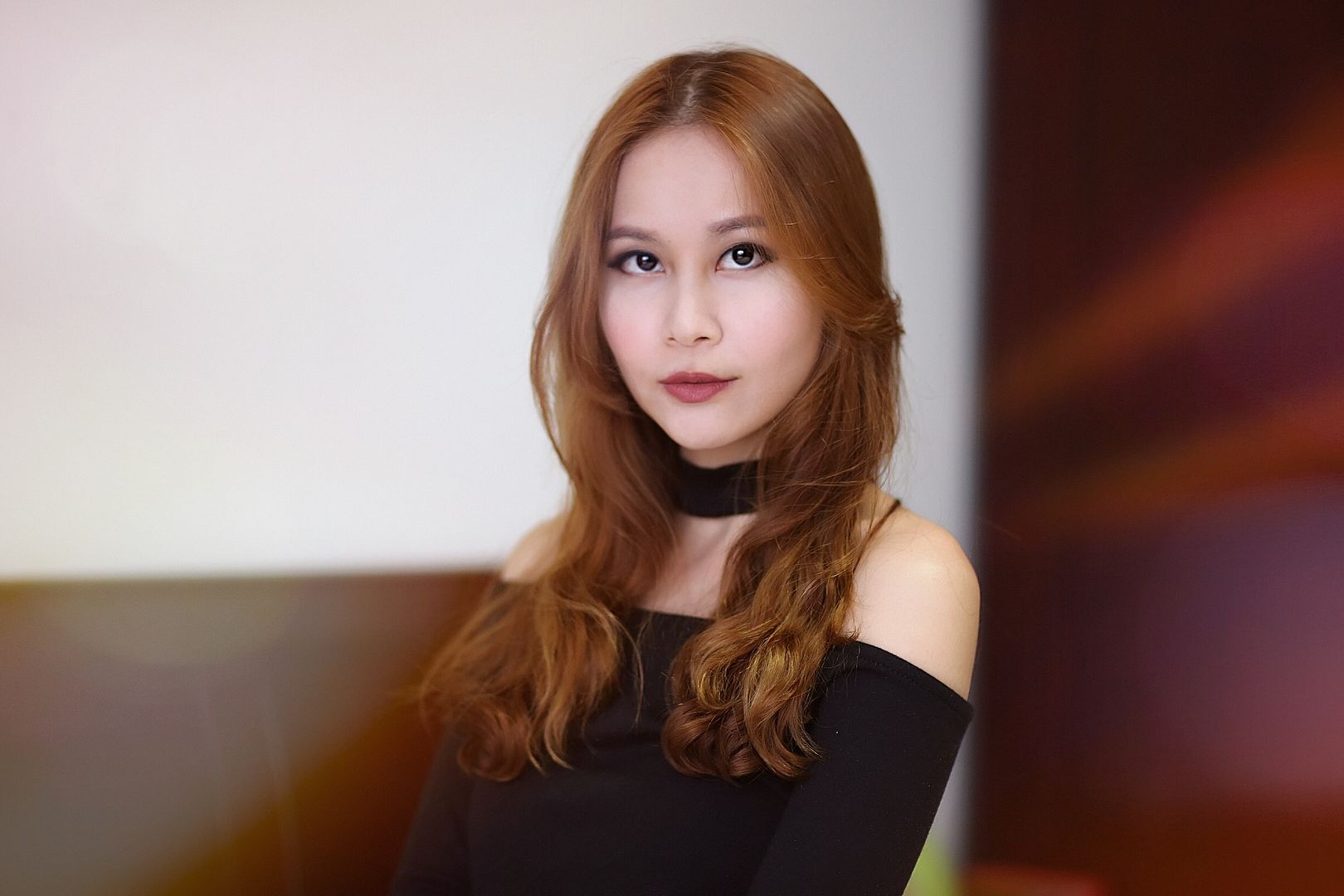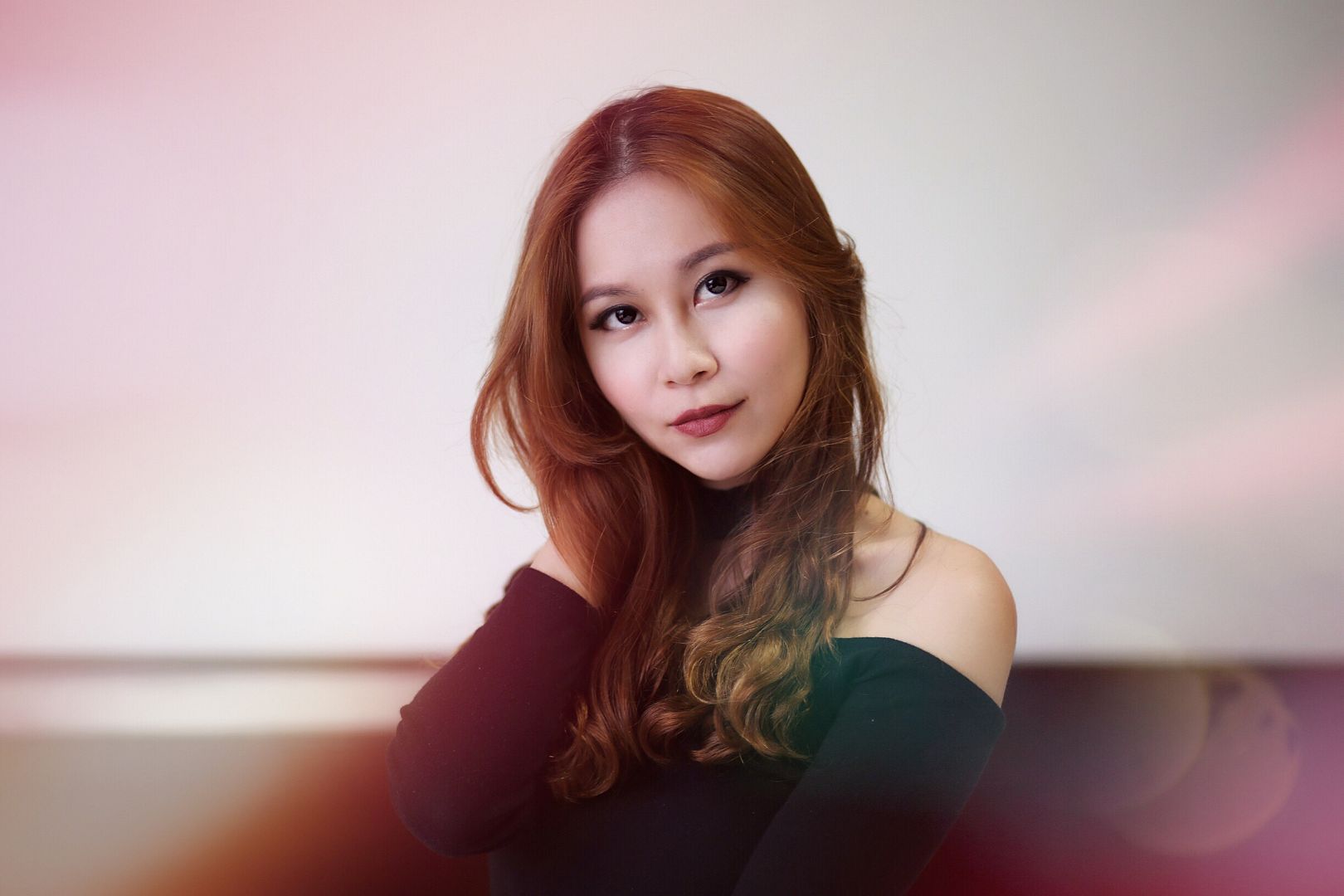 Do you like these looks that I've created?
If you are interested in these new products from Tarte Cosmetics, click HERE to shop now!