Tropical and floral prints are the talk of the town this summer, and this lovely dress is bound to make a statement with its bold exotic prints, coupled with a figure flattering cut that enhances the female silhouette.
You can choose to wear the dress on or off-shoulder but I chose the latter to bring out the flouncy sleeves which exude a flirty, vintage vibe. To keep the look feminine yet elegant amidst the busy prints, I did away with accessories and also kept my hair away from my face by clipping it up into a low bun.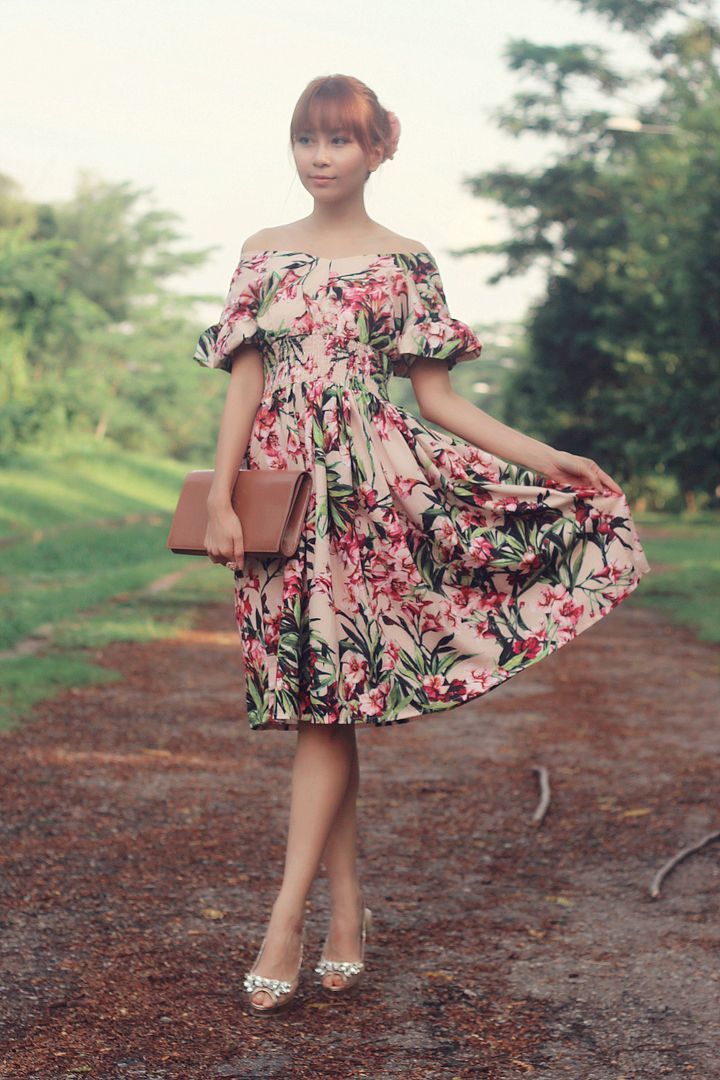 Clutch from Saint Laurent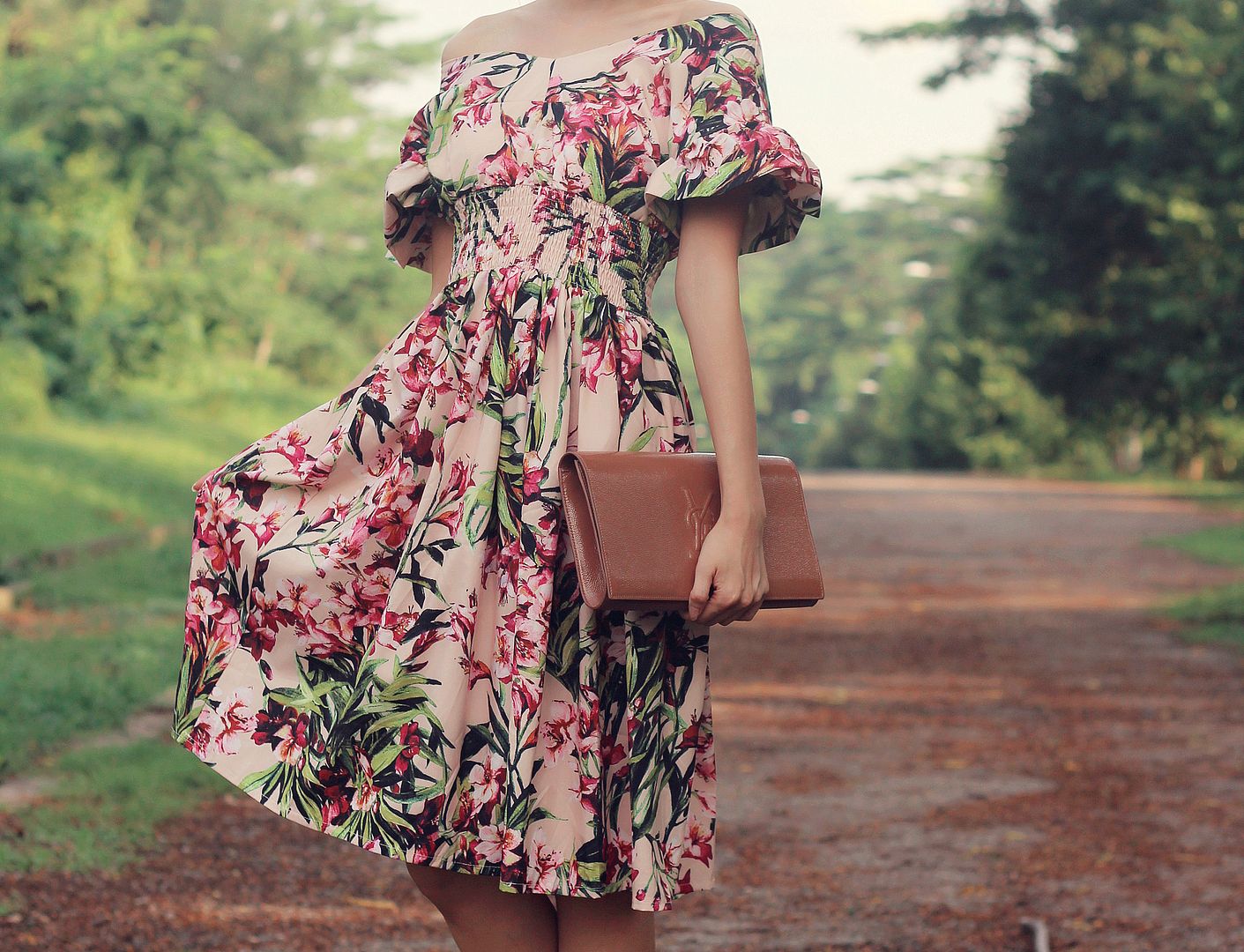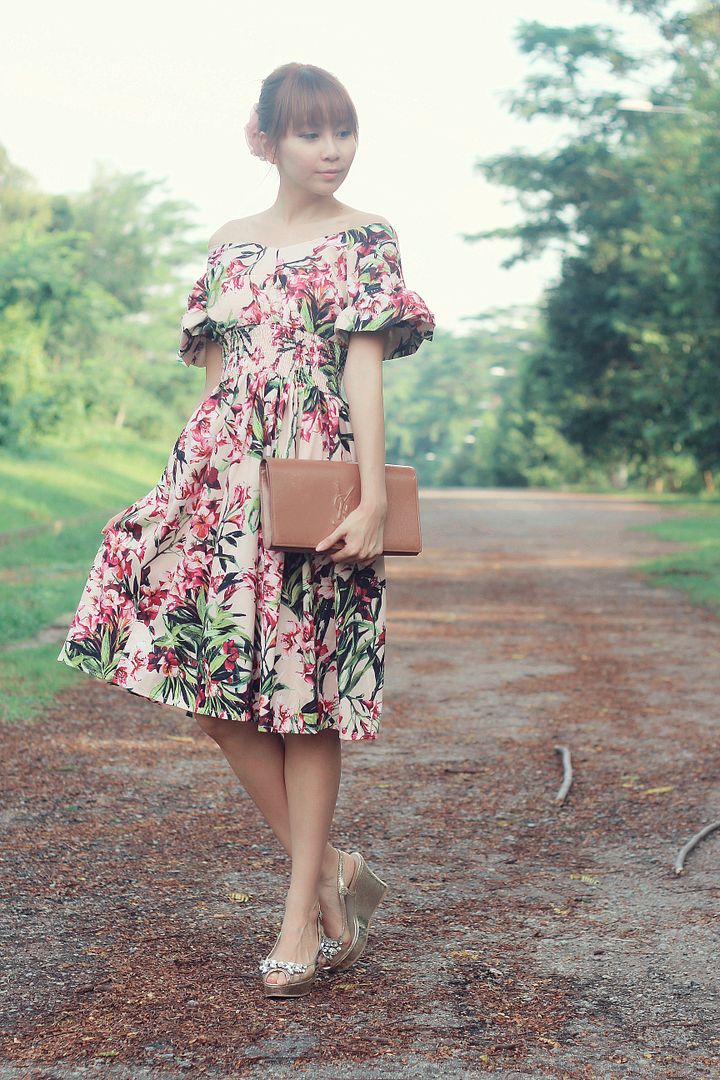 There's something special about the explosion of tropical prints and mishmash of floral and fauna motifs that instantly makes you feel like you're on a holiday
. I guess that's the reason why I have been on the lookout for dresses with tropical prints and this dress definitely came at the right time.
Thank you once again to the very thoughtful owners of Seoul Closette who read about my fascination with this dress in my post about Jun Ji Hyun's Style in "You Who Came From The Stars" earlier and decided this would be perfect for me. This, and the Valentino inspired white lace dress which I wrote about last week, are two of my favourite summer dresses!
If you love Korean fashion, do take a look at what Seoul Closette has to offer.
Remember to quote "Regina" to receive 5% off your purchases from now till 18 July!
And if you haven't made plans this weekend, perhaps you could check out Seoul Closette's pop-up store at Gardens by the Bay on 5 July (that's tomorrow)!
Happy shopping and have a great weekend ahead!