fashion
ootd
reviews
shopping
wiwt
Fashion: Sporty Chic Casual Outfit & Singapore Blog Awards 2014!
Sunday, July 06, 2014
Embracing athleticism and fitness has become a way of life for me. The turning point came when I went for a hot yoga free trial at Updog Stu...
Embracing athleticism and fitness has become a way of life for me. The turning point came when I went for a hot yoga free trial at Updog Studios and fell head over heels in love with it. It was love at first trial and there's no turning back now.
There are many ways to embrace athleticism. You can either pick up a sport like I did, or express it in the way you dress, through a sporty chic outfit for instance. The incredible thing about fashion is that it allows you to project various aspects of your personality and interests,or even assume a different persona. You can look sweet and demure today, stylish yet edgy tomorrow or sporty chic the next day. The possibilities are endless.
The sporty luxe trend that took off earlier this year is one trend that I really adore, especially when tropical prints and floral motifs are incorporated into the designs. In this post, I attempted to put together a casual sporty chic attire (complete with my favorite prints at the moment - tropical prints) that is perfect for running errands in our sweltering hot climate.
I also brought along one of my current go-to jackets from Adidas in the event that it rains and the temperature dips. The weather is so unpredictable these days, you'll never know when dark clouds decide to descend upon us.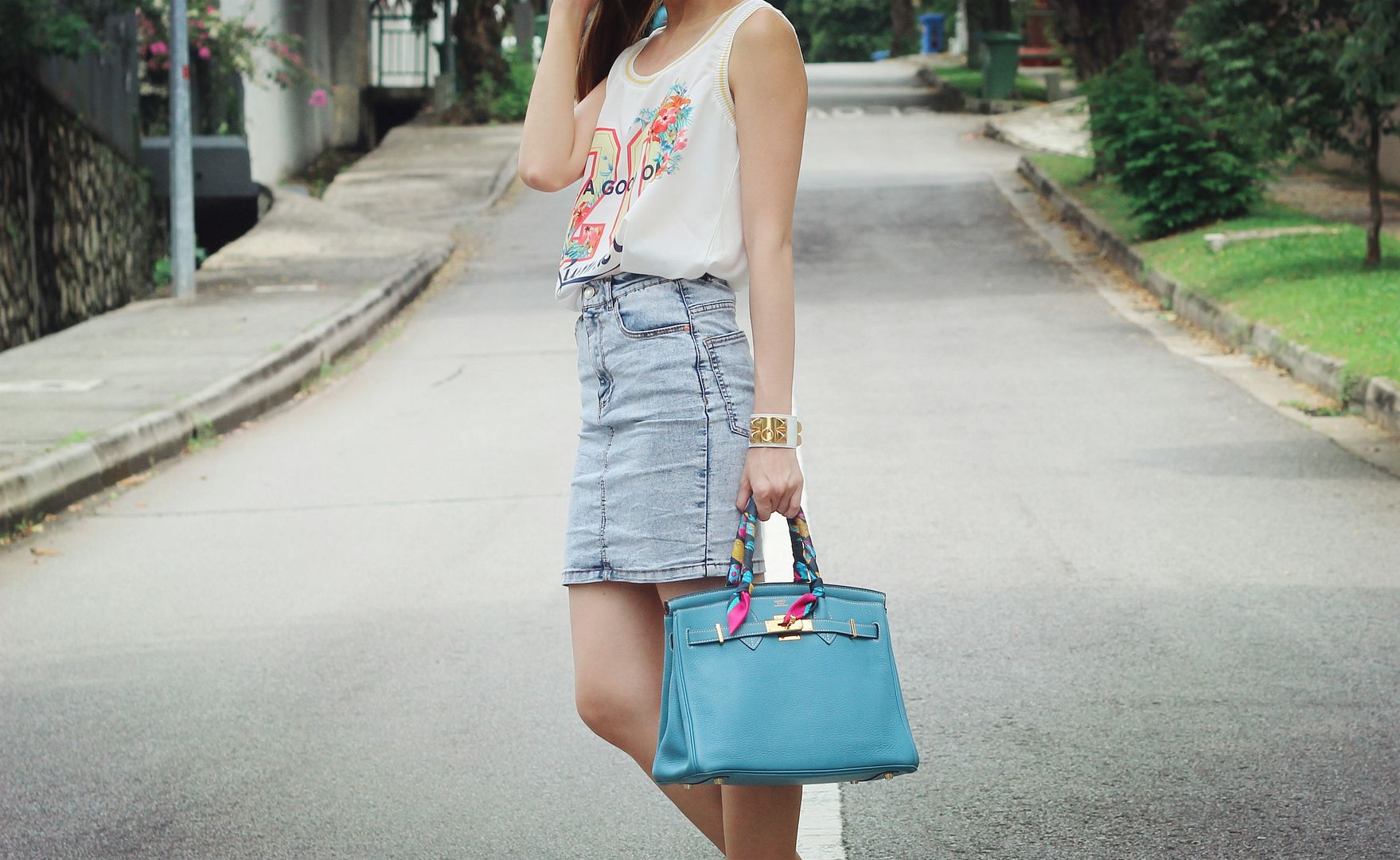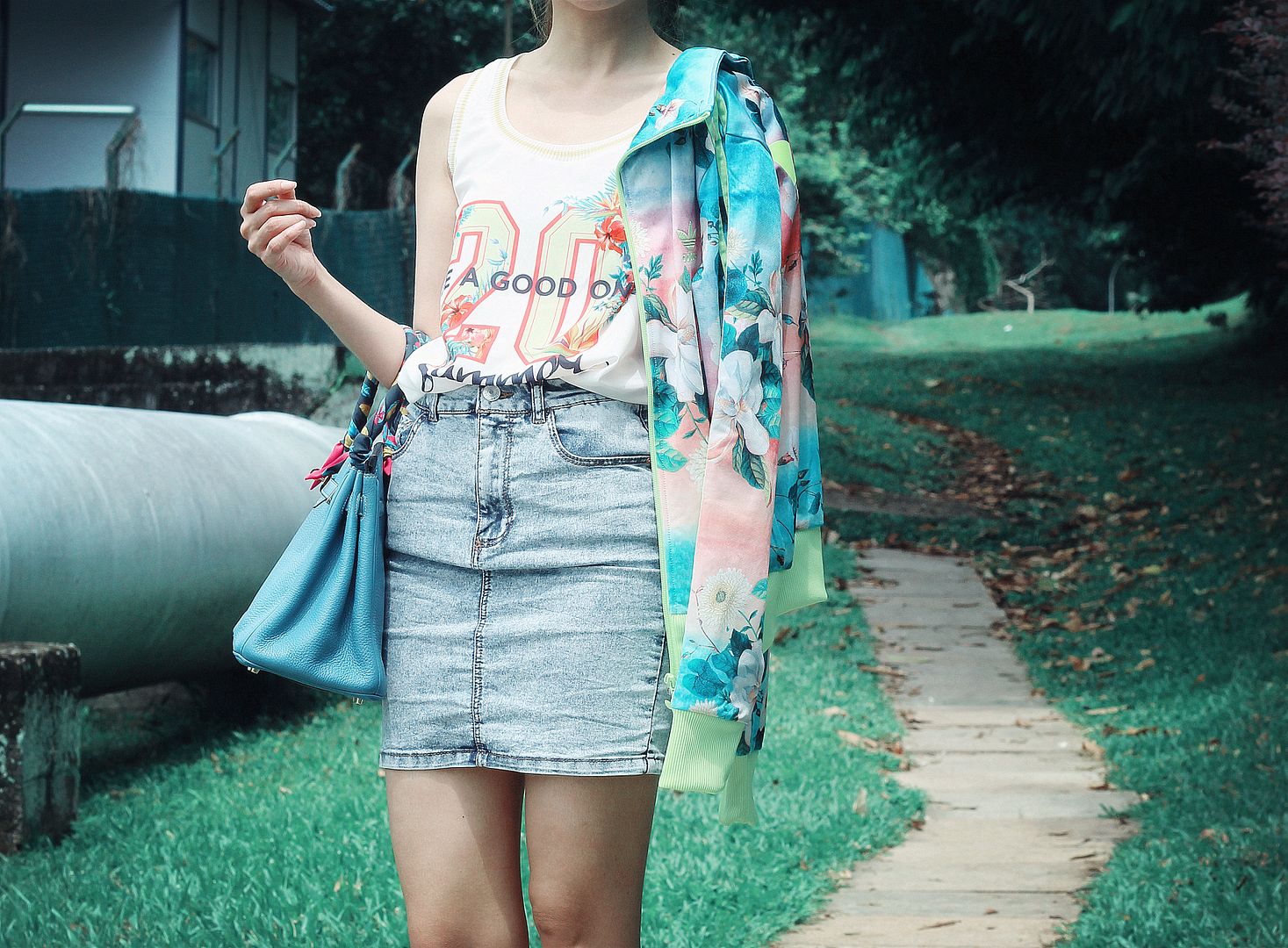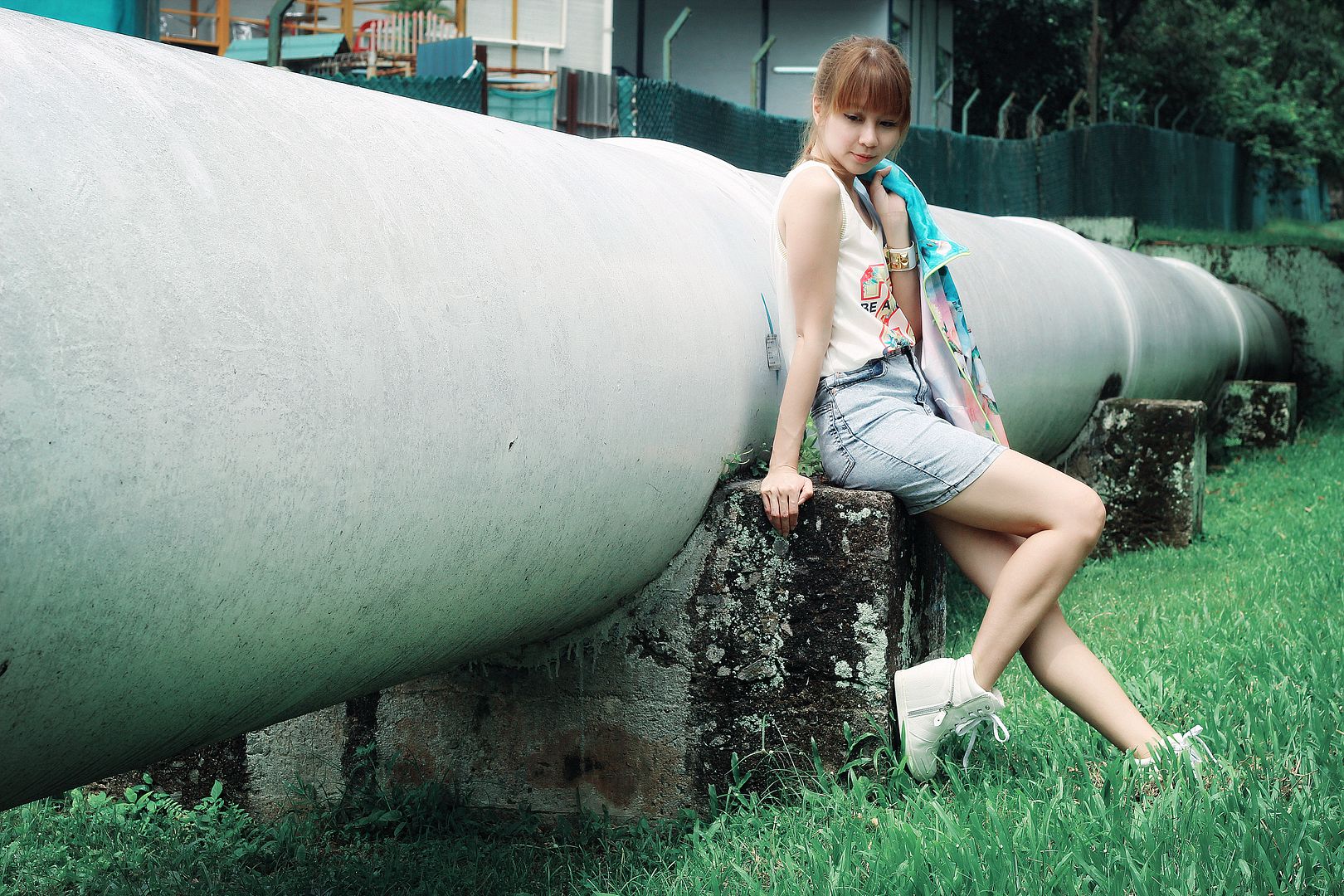 I am not sure if you have noticed, but Adidas has taken on a different look this season with the influx of floral and tropical prints, thanks to their collaboration with Brazilian company The Farm Company. I love the sportswear in this series as everything looks so effortlessly chic and fashion forward without compromising on functionality. The Adidas floral series literally flew off the shelves like hotcakes the minute it was released, and it took me quite a while to find this floral jacket.
I would have gotten the shorts or pants as well, but they were already completely sold out island-wide. I am keeping my fingers crossed that they'll bring these popular pieces back. Meanwhile, I'm also keeping my eyes peeled for more sporty chic apparel from their upcoming collections!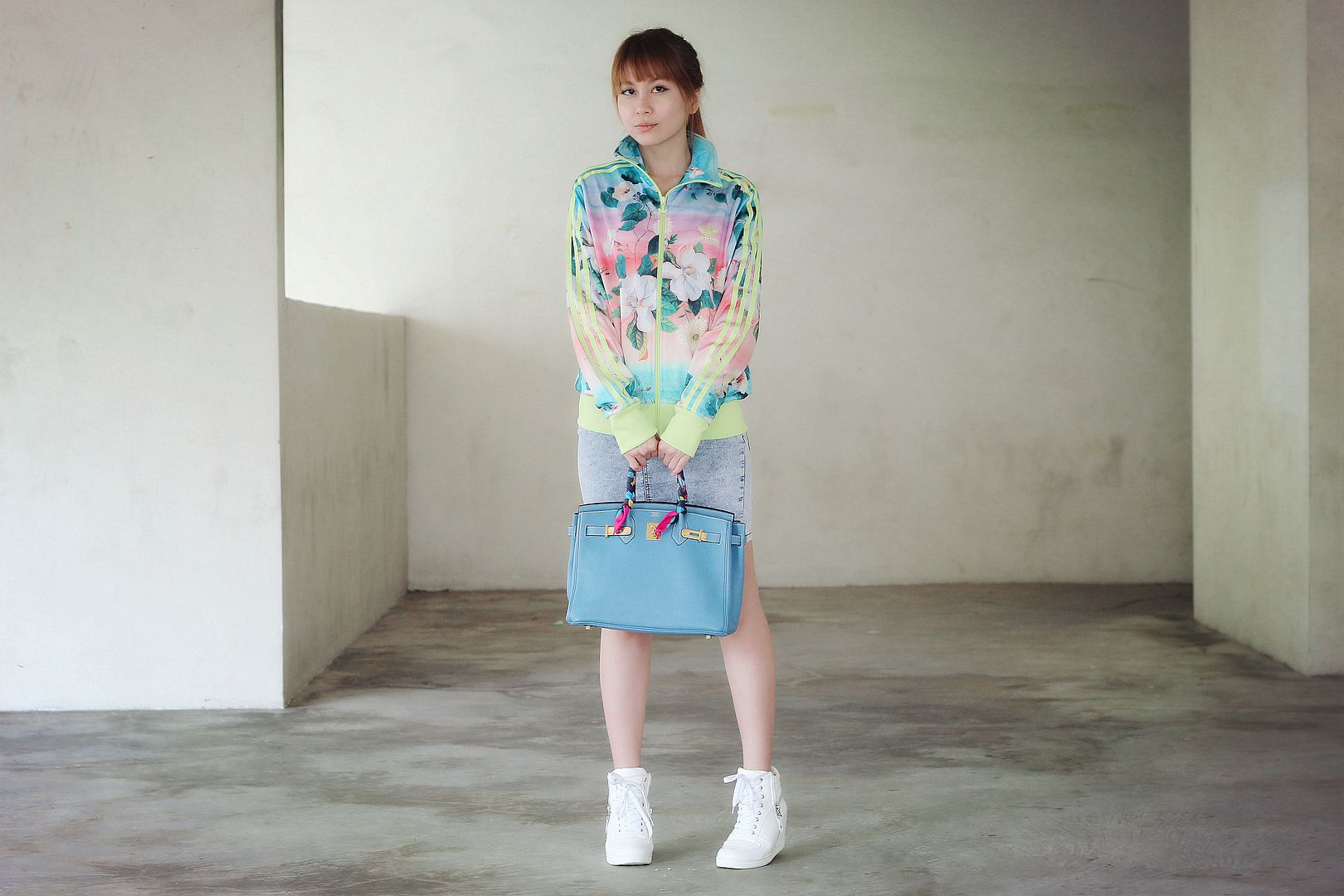 Tank Top from Stradivarius
Denim Skirt from Pull & Bear
Bag & Accessories from Hermes
Vote for me at the Singapore Blog Awards 2014!
I've been selected as a finalist for Best Fashion Blog at the Singapore Blog Awards 2014!
You can vote once a day, from now till 31st July 2014. Voters also stand to win some amazing prizes!
I have to thank my patient hubby, JW, for taking all my OOTD photos even when he has absolutely zero interest in photography (although I think he does have a knack for it). I would also like to thank all of you who have been following my blog regularly for your support, without which I probably wouldn't have come this far. As for those of you stumbled upon my blog by chance, I hope you like what you see. I will continue to work harder to develop more interesting content as I move along.
Do feel free to give me your feedback on what you'll like to see more of on my blog! I would love to hear from you.
Just drop me an email at regina.chow@gmail.com. :)